Every time an E30 BMW 3 series comes across on our site, I get nostalgic about my '88 325is. I can't think of a car that epitomized the optimistic atmosphere of the '80s more than the E30 3 series convertible. Introduced in 1987 amidst a rapidly expanding 3 series lineup, the convertible was offered with the 2.5 liter inline six found in the 325is producing 168 horsepower. This convertible became the face of BMW in the media almost in the same way the R107 Mercedes-Benz SL became the de rigeur Stuttgart darling. The convertible 3 series made appearances in a number of movies including PCU, Revenge of the Nerds and Pretty Woman, as well as television series such as Perry Mason, Columbo and Beverly Hills 90210.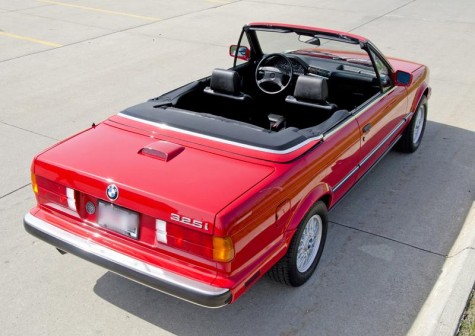 Here is a very clean example for sale at EuroWerkz in Pleasantville, Iowa.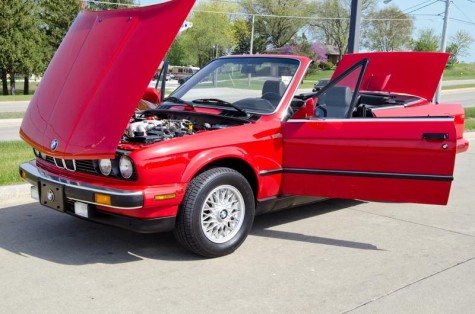 From EuroWerkz:
What is better than a barn find? How about a heated garage find? We have been trying to buy this car for two years. Finally early last winter we did and I spent many hours putting this ONE owner since new BMW back to as close to perfect as I have ever seen in a car like this. This car is like stepping back to the 90's as not only does it look the part but it drives as new too. This was a fair weather third car for a Doctor in Des Moines and the rest of the time it spent in a climate controlled garage at his homes in the area over the past 21 years. The condition is nothing short of amazing and this could well be the nicest example of this car in the country. A once in a lifetime chance at a resonably priced beautifully preserved near classic.
…