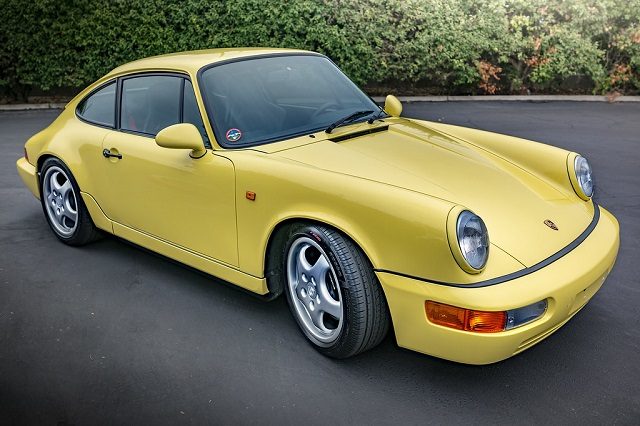 I've been looking at a few yellow 911s over the past week and if we add in Carter's Speed Yellow 968 then these bright yellow Porsches have been a little bit of a theme. I'm going to raise the bar some now and while I know it's tough to top the rarity of that 968 I think this one certainly tries its best. We'll definitely be raising the bar on price.
Here we see a beautiful paint-to-sample Lemon Yellow 1992 Porsche 911 Carrera RS. I've featured a few examples of the Carrera RS lately as now that it has passed the 25 year waiting period I've seen them come up for sale more frequently. It is one of my all-time favorite 911s, perhaps even being my all-time favorite though that seems to change with the season. Regardless, they are spectacular machines and this looks to be a spectacular example.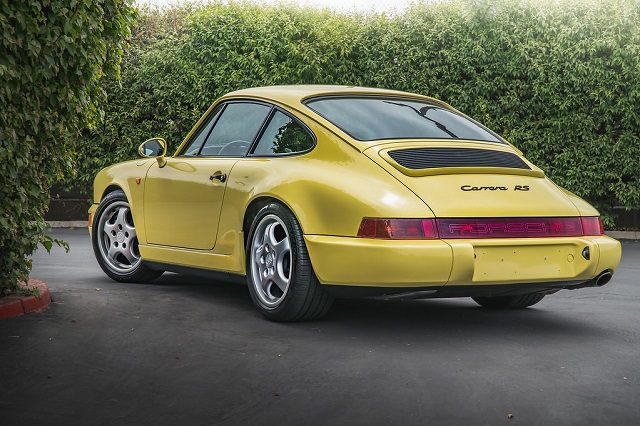 Year: 1992
Model: 911 Carrera RS
Engine: 3.6 liter flat-6
Transmission: 5-speed manual
Mileage: 28,867 km (17,937 mi)
Price: Inquire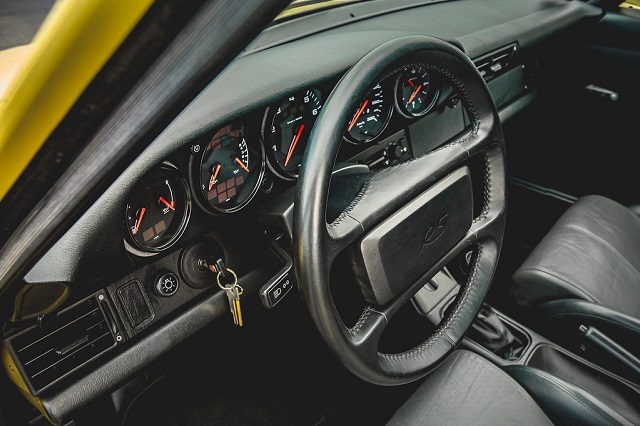 In 1992, Porsche produced a super-lightweight, rear-wheel-drive only version of the 964 dubbed Carrera RS for the European market only. It was based on Porsche's 911 "Carrera Cup" race car and harked back to the 2.7 and 3.0 RS and RSR models. It featured a revised version of the standard engine, titled M64/03 internally, with an increased power output of 260 bhp (194 kW; 264 PS) and lightweight flywheel coupled to the G50/10 transmission with closer ratios, asymmetrical Limited Slip Differential and steel syncromesh. A track-oriented suspension system with 40 mm (1.6 in) lower ride height, stiffer springs, shocks and adjustable stabilizer bars without power steering (RHD UK cars did have power steering).
…