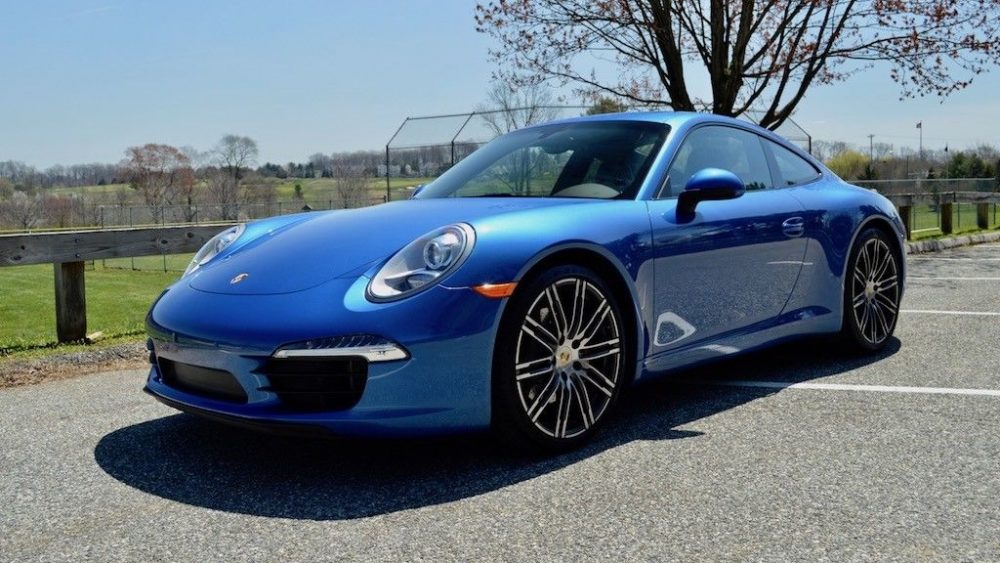 It has taken me a while to warm to the 991's design. I've always found it too flat and that's coming on the heels of the gradual flattening of the 996 and 997. It has sort of a stepped on beetle look. I still prefer the more upright windshield of earlier 911s, but ultimately aerodynamics seems to have won out.
There wasn't any particular turning point in my perception of the 991; over time I suddenly found myself walking past them and admiring their looks. Simple familiarity I suppose. I wouldn't say it's become my favorite 911 design or anything of that sort, but I have finally begun to enjoy the styling. The performance, obviously, always was easy to appreciate as each iteration of the 911 tends to improve in that regard. There's no particular reason for leading with these thoughts, though I do wonder if others have found themselves feeling similarly.
It does help explain why a 911 like this, which I might have previously ignored, now seems so appealing to me. This is a Sapphire Blue Metallic 2015 Porsche 911 Carrera S Coupe, located in Pennsylvania, with 15,350 miles on it. It has the manual transmission and sport seats. It looks phenomenal!