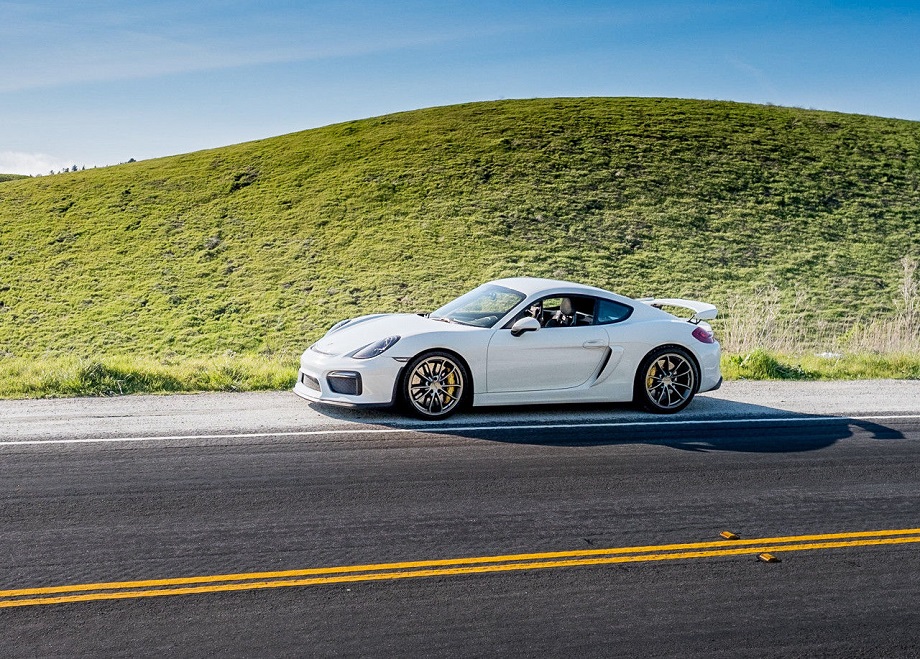 I've been thinking a lot about the Cayman lately. As a long-time fan of the 911 it's always been difficult to wrap my head around precisely what I think of the Cayman. It's a Porsche so I have little doubt about its capabilities and overall quality as a sports car. The pedigree certainly is there. Yet, as has been noted ad nauseam, it always has seemed tamed, or held back, so as to insulate it from direct competition with the 911. While slightly unfair it's almost seemed the car you settle for if you cannot afford a proper Porsche – a 911. And then, of course, there is the simple fact of the 911 being something I've dreamed of since I was a kid. It's hard to displace something that has been so long a part of your imagination.
I don't know that I'd say the Cayman GT4 has changed all of that, but it has certainly played a role and forced me to rethink some of those issues. I'm not in the market for one, let's be clear on that – it's out of my price range and I'm still not in the position of having a decent place to park it – but I do wonder if the time came to choose between a GT4 and a GT3 where I'd end up. I think I know what my wallet would say. I'm less certain about my heart.
This one really is drawing my eye: a White 2016 Porsche Cayman GT4, located in California, with 5,100 miles on it. It has a few modifications and for those looking for one that's reasonably track ready I think it should be a definite contender.