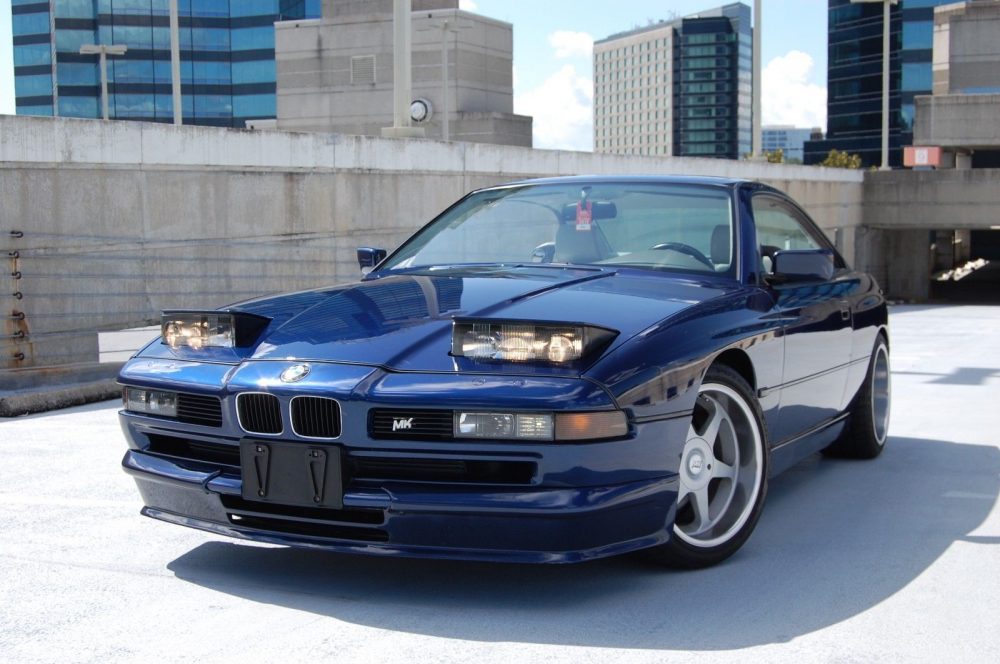 They didn't get many headlines, but this past weekend was a significant one for BMW. At Le Mans, BMW's M8 GTE didn't fair all that well – but the company did make a splash by parking a production-ready 8-series outside. Will the new 8-series be impressive on paper and in person? No doubt, but it's nowhere near as significant a leap as the E31 was from the E24.
The E31 was BMW's first real attempt at integrating lots of computer designs and controls into one of their road cars. The clean-sheet design resulted in a 2-door grand tourer that shared some visual similarities with the great M1, but stood apart as a more practical cruiser. Unlike the E24, the windows could fully drop, revealing a graceful pillarless design to match the sweeping greenhouse. The sharp nose amazingly hid an even larger motor than its predecessor; in fact, it was basically two conjoined M30s. That configuration certainly has some drawbacks, but there was no denying that the 850i had serious presence and credentials with the M70 V12 kicking out 300 horsepower.
However, BMW softened the character of what potentially could have been a screamer. Many were outfit with 16″ wheels for a better ride and tied to an automatic transmission. This was truly a GT car, and not the supercar slayer that BMW teased with its M8 Concept. You had a few options to remedy this. You could wait and get a later 850CSi, or you could turn to the aftermarket to harden and sharpen your 8. And one of the best places to turn was MK-Motorsport.
Though not as well-known as Alpina or Hartge, MK-Motorsport developed alongside its countrymen and raced them, too. They also created a long list of improvements for various BMW models, including the E31. Without doubt, though, their biggest impact was made with the perfectly styled and sized signature 6-spoke wheel. Outfit on this beautiful Mauritius Blue Metallic 1991, they measure a jaw-dropping 18″ x 11″ wide in the rear – and boy do they fit perfectly. But this 8 is more than just a pretty set of wheels: