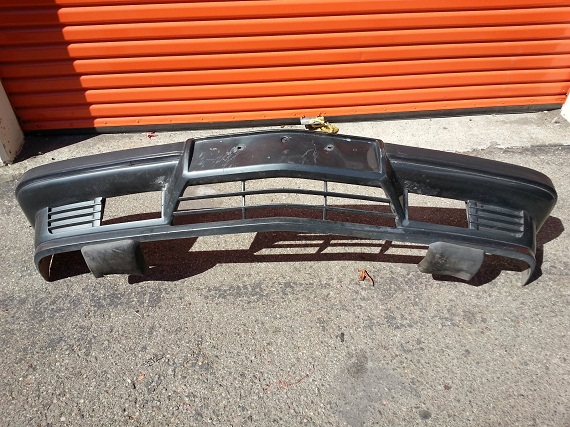 U.S. spec bumpers on late 1970s and 1980s Audis, BMWs, Mercedes-Benz and Volkswagen products have to rate pretty high on the list of crimes against humanity. Not-so-affectionately known as "diving boards", the 5 MPH bumper mandate may have saved some paintwork along the way but it killed the style in the process. Just park a Euro 5, 6, or 7 series next to the U.S. spec version and you'll see how the NHTSB and DOT thoroughly undermined the original designs with such a seemingly minor change. There are solutions, however; with a little digging you can usually find a European market bumper for your car on Ebay. Today I found a nice E23 7-series front bumper, air dam and foglight combo:
Year: 1977-1987
Model: 7 series
Condition: Used
Price: $599.99 Buy It Now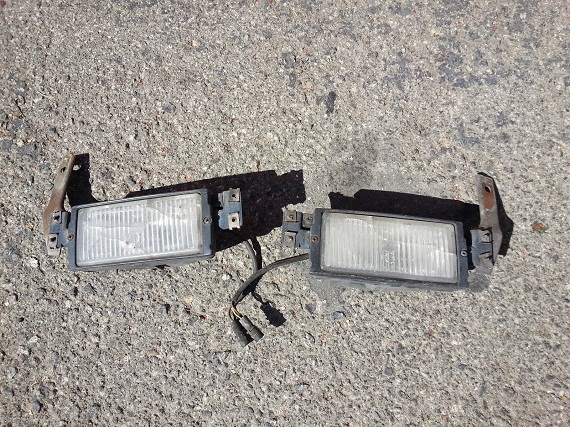 UP FOR SALE IS A BMW E23 733I EURO BUMPER. IT IS IN GOOD USED CONDITION COMES WITH FRONT BUMPER BRACKETS (NOT SHOWN )ALSO COMES WITH THE BRACKETS FOR THE FOG LIGHTS AND FOG LIGHT. BOTH FOG LIGHTS HAVE CRACKED LENSES BUT THE BODY IS STILL GOOD TO HAVE A REPLACEMENT LENSE INSTALLED. BEING THAT THEY ARE RARE I AM INCLUDING THEM . THANKS FOR LOOKING. SHIPPING WILL ONLY BE IN THE CONTINENTAL U.S AND GO GREYHOUND. YOU WILL NEED TO PICK UP AT YOUR LOCAL GREYHOUND.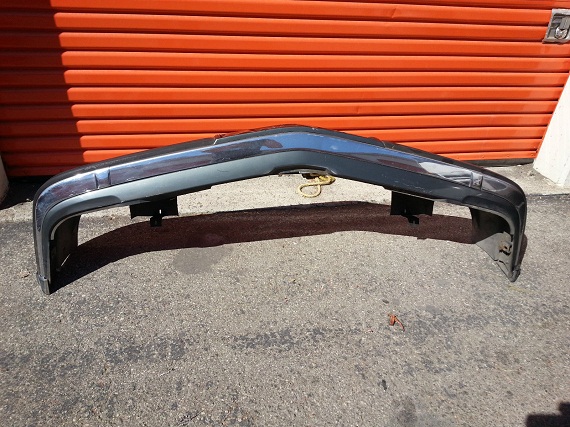 This setup seems to be pretty complete, and while there are acknowledged needs like new fog light lenses, it otherwise seems ready to roll. While it may not be cheap, it's one of the best upgrades you can do to an older 7 to make it look a little more as it was intended.
-Carter