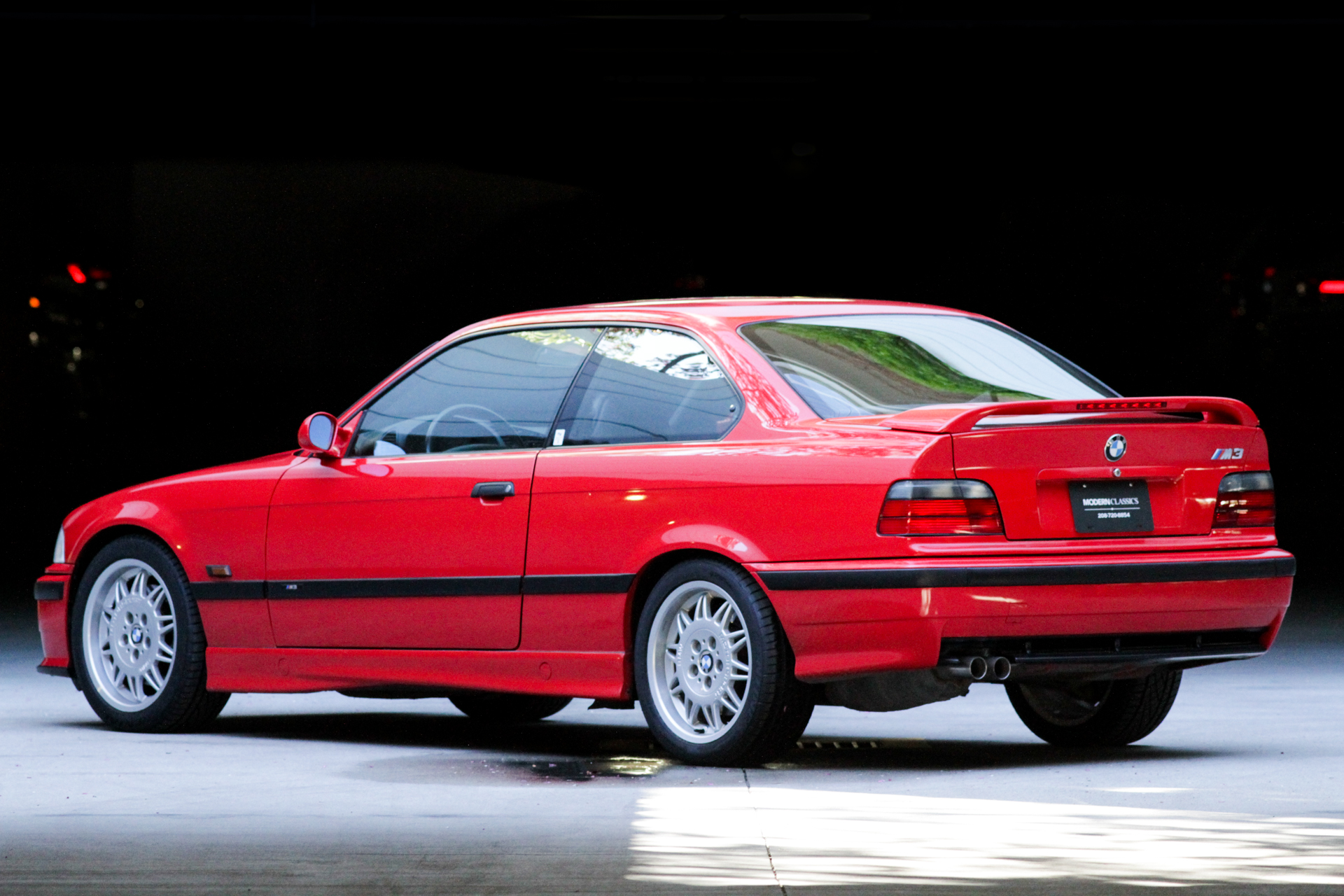 The U.S. version of the E36 chassis Motorsport offering has steadily begun to emerge from its "also ran" position in the category of favored M products. It has languished in value since the introduction of its replacement, the wildly popular and more aggressive E46 M3. Long derided for being a bit too cost-conscience of BMW, the reality is that the car that came to the U.S. might have been a bit better.
Yes, I just said that.
It is true that the North American M3 made due with a less powerful and certainly much less exotic motor. The U.S. S50, based upon the 325i's M50, displaced the same 3 liters as the European S50B30, but the two differed in nearly all other aspects. Only items like the oil filter are shared between the models; in Euro guise, the engine sang with individual throttle bodies. The engine also sported the trick continuously variable VANOS system to optimize performance. After finally being convinced to bring the second generation M3 to North America, the news came down that the western-bound motor would be less exotic; static VANOS, lower compression, and no individual throttle bodies.
Frustrated though enthusiasts may have been to not be getting the "true" model, many were just happy it was coming here at all. But the amazing thing was what the USA motor offered. At 240 horsepower, it was indeed 46 down on the European cousin. Yet other numbers told a different story; torque was nearly the same between the two, as was weight, and the real advantage of the Euro motor was only quite high in the rev range. That meant acceleration in the real world was effectively identical between Euro and USA models. Sure, you lost a bit of top speed – but where in the U.S. were you hitting 155, anyway?…