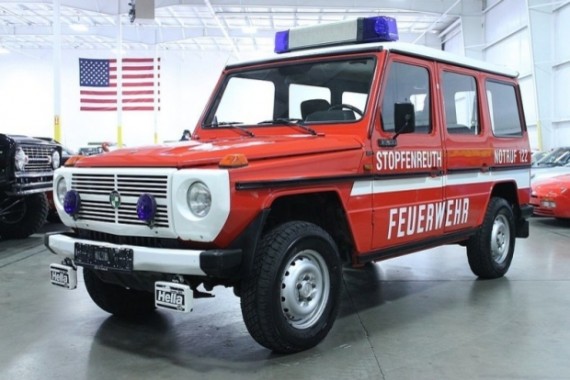 For reasons that shall not be discussed, I was subjected to my first complete episode of "Keeping Up With the Kardashians" this weekend. It displayed the epitome of German brands' downfall in terms of true cachet with enthusiasts as the once-rare-and-cool Geländewagen rolled through LA, insane supercharged V8 and all. So while I get very excited by weird German firetrucks, these days you do run the risk of people thinking this is Justin Bieber's newest joke way to wrap his car.
In the end though, screw whoever thinks that. This was an Austrian fire chief's chosen transport, and it's so Austrian it has Puch emblems instead of three-pointed stars (Steyr-Puch built the Geländewagens in Austria back then). So, for those that actually care, this fire truck lights all the candles on the obscure scale.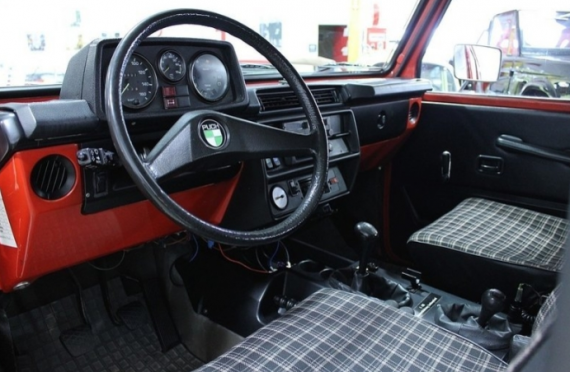 Year: 1980
Model: 230G Geländewagen
Engine: 2.3 liter inline-4
Transmission: 4-speed manual
Mileage: 86,467 km (~ 53,728 mi)
Price: $17,900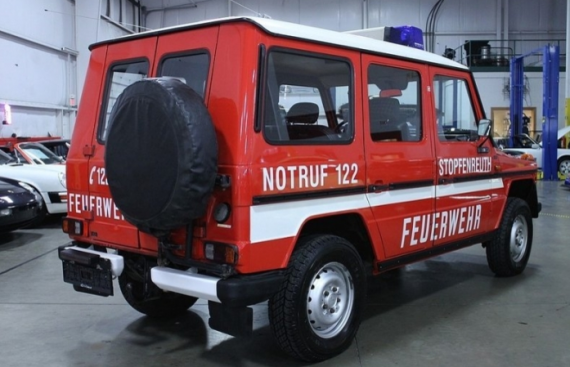 We are pleased to offer for consideration a 1980 Mercedes/Puch 230G Fire Command Vehicle. Steyr-Puch produced "G-Wagons" for Mercedes-Benz to distribute. This vehicle is labeled with Puch placards because it was a Chief's vehicle in Austria. It was bought from Germany and imported to the United States for a collector here.

The G series are world renown for their all-terrain durability. They were originally used exclusively as military vehicles before civilian versions were produced in 1979. The "popemobile" used by Pope John Paul II was a 230G. They are incredibly durable and very fun to drive.

The engine for Puch 230G is a 230 cubic inch inline 4 cylinder gasoline fed engine. The 4-speed manual is very smooth to make for comfortable driving. This fire command vehicle was used by a Fire Chief to respond to incidents in Stopfenreuth Austria.
…