Gemballa has been around for quite a while. Since the early 80's they've been creating designs for a wide variety of Porsches with a few Mercedes and Ferraris thrown in as well. Honestly, most of their designs I haven't much liked. I like over the top – I mean I'm a fan of RWB – but Gemballa has always seemed over the top in a way that I found unappealing. It's a fine line for tuners to walk and built entirely upon subjectivity; some find the right balance, some miss the mark.
Here we have one that I do like. At least for the most part. Based off the 911 RS America, this Gemballa build was to serve as a showcase car and, if we're to believe the ad, demonstrate the more refined style they were hoping to put forth once the excesses of the '80s were behind them. It's still fairly over the top, but not too crazy and its likeness to the Flatnose Turbo S makes it look like something the factory may have even produced. It's sort of a melding of the Turbo S and the 3.8 Carrera RSR, both highly sought after machines that turn the heads of just about anyone who sees one. I imagine this Gemballa will do the same.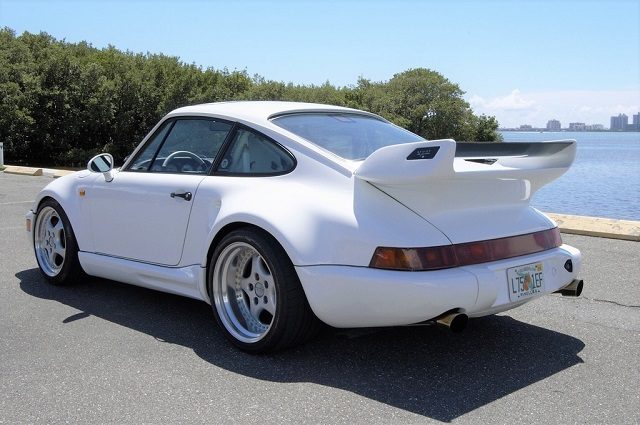 Year: 1993
Model: 911 RS America
Engine: 3.8 liter flat-6
Transmission: 5-speed manual
Mileage: 16,937 mi
Price: $99,500 Buy It Now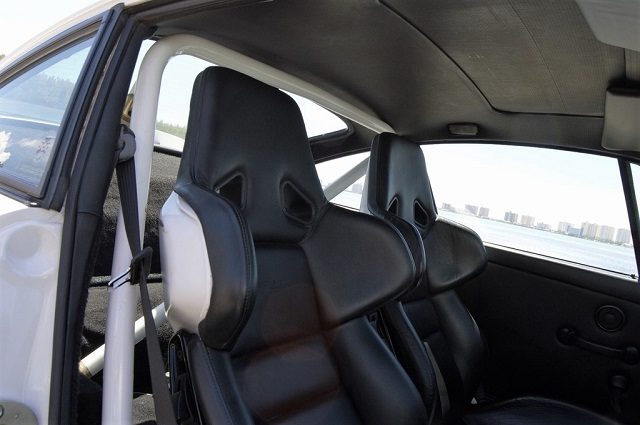 Before Singer's amazing creations, before RWB's wide bodies, before Magnus Walker officially made it cool to NOT be a typical Porsche guy, before TechArt, there was Uwe Gemballa.

The Gemballa's of the 80's were radical creations with massive body kits and interior customization. As Gemballa moved into the 90's they evolved into a more performance focused company with more subtle streamlined body work.
…