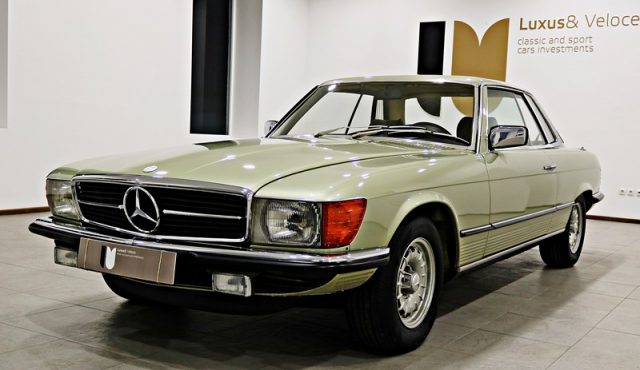 I've been on a little bit of a green kick as well as a featuring a few C107s of late. So why not combine the two and feature an outstanding 450SLC that is absolutely covered in the color green? This 1980 up for sale in Portugal has a nice lighter shade of green in Silver Green Metallic on the outside, but it's what is inside that really blows you away.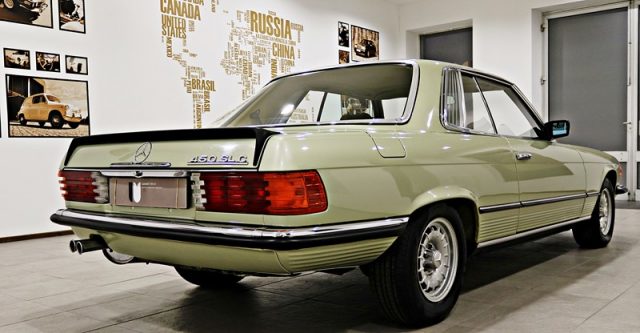 Year: 1980
Model: 450SLC
Engine: 4.5 liter V8
Transmission: 3-speed automatic
Mileage: 48,000 km (29,825 mi)
Price: $43,250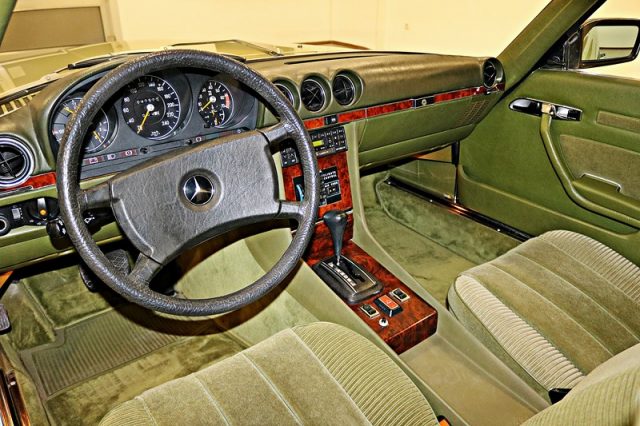 1980 Mercedes Benz 450 SLC 48.000Kms Perfect untouched Condition!

1 Portuguese Owner from New!
48.000Kms!
100% Factory Paint – All the Factory assembly marks and wax protection!
All the books; Keys; Tools.
Impossible to find another one in this condition!
This car was order new by Portuguese emigrant in South Africa. LHD special order.
When he came back to Portugal in 1987 the car came with him!
This car was bought directly by us to the 1st owner.
This car was part of small classic car collection.

The last owner was a successful entrepreneur in the car business in South Africa and actually it's a business man in the automotive area at Portugal.
This car was always extremely well care by the owner!
It's impossible to find another one in this condition!
Collector's item!!!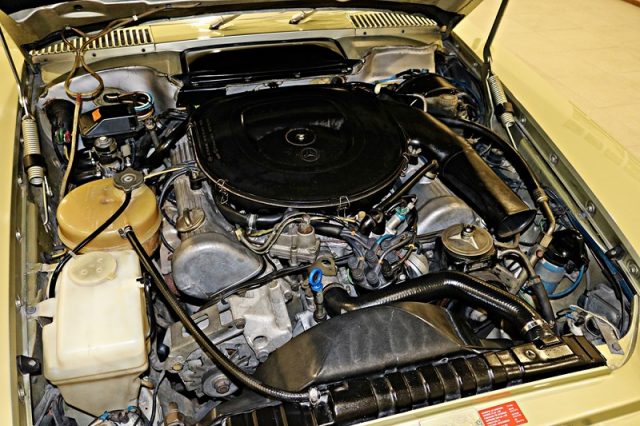 I personally love the color combination on this car. Yes, it's about late 1970s/early 1980s as you can get, but I think that's the beauty of it. It's basically a step back into that era in every way. You can get in this car and suddenly you are transported back 37 years. Everything is nearly factory perfect on this car outside of a dented up muffler and a rusty exhaust pipe.…