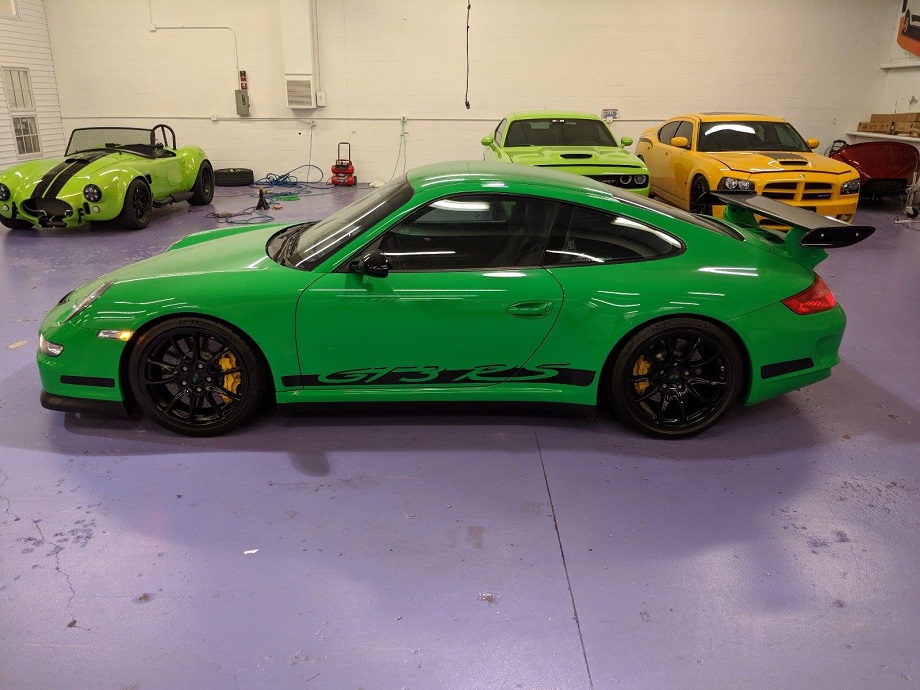 How much do you like green cars? The impetus for the question will be somewhat obvious, though it isn't just the exterior that raises the question. This is a Green 2008 Porsche 911 GT3 RS, located in Ohio, with 10,016 miles on it. Typically this exterior color is referred to as RS Green since it was first made available from 2007-2008 for the GT3 RS, though as we can see the CoA lists it simply as Green. Many also call it Porsche Green. It is paint code 2D8.
Back to my original question. RS Green is a pretty great shade of green. For a car like the GT3 RS it works incredibly well. It also is very rare to come across one. This particular RS is…extra green. The interior too has taken on that green hue with green stitching throughout along with a variety of trim pieces in the dash, doors, and center console painted that same bright green. It's a lot of green so you're going to have to love it.
The other reason you'll really need to like green is the price. As I said these are rare among the already relatively rare GT3 RS and with an asking price of $325K you're gonna have to pay a lot for that rare green.