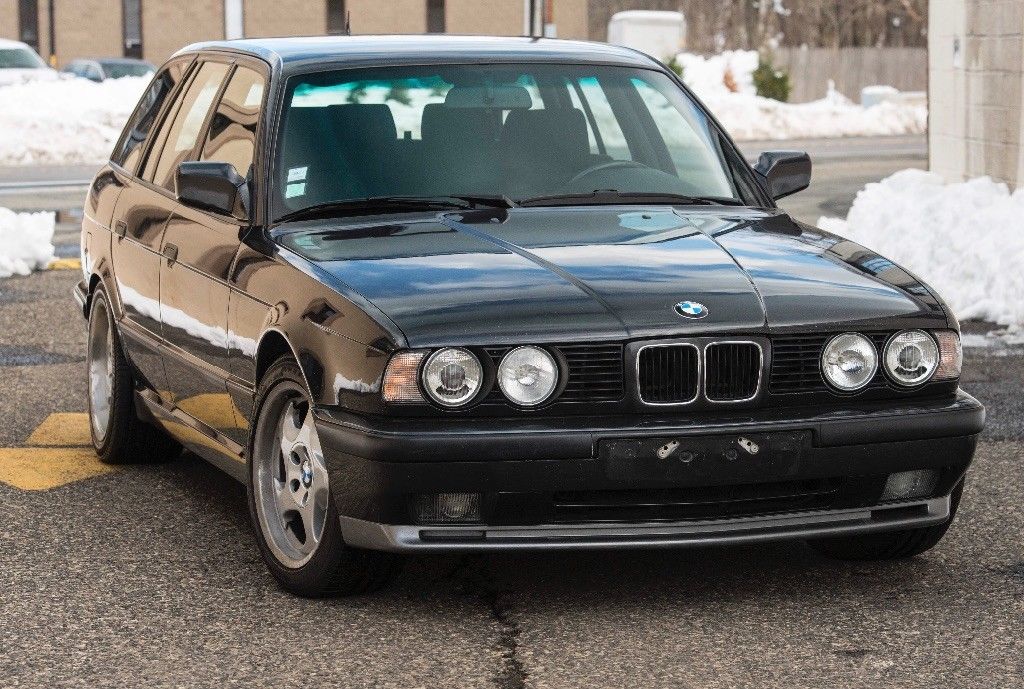 BMW's second generation M5 followed the same recipe as the outgoing E28; manual transmission, rear-drive, howling inline-6 under the hood. But the E34 was far from a copy of the car that was really credited with being the first super sedan. BMW upped with power first with the 3.6 liter version of the S38; though the increase in displacement was a scant 82 ccs, the result was impressive. BMW Motorsport GmbH fit a new cam, a higher compression head, and a new engine management system to yield 311 horsepower at a rev-busting 6,900 rpms. They weren't done.
In 1992 M upped the capacity again, this time to just 5 cc shy of 3.8 liters. Even higher compression, a further revision in electronic management, and a few other odds and ends now netted 340 horsepower and 300 lb.ft of torque. Again, they weren't done. Perhaps tired of Audi cornering the go-fast-5-door market with their 200 20V Avant, in 1992 BMW launched the M5 Touring. Production began in March 1992 and ran through 1995. All E34 M5 Tourings were left-hand drive 3.8 models, and a total of 891 were produced.
BMW opted not to bring the enlarged motor or the M Touring model to the United States, as the 540i took over the top rungs of North American production. As a result, this car has been the subject of many M enthusiast fantasies until today, when you can finally buy and drive them here!
…