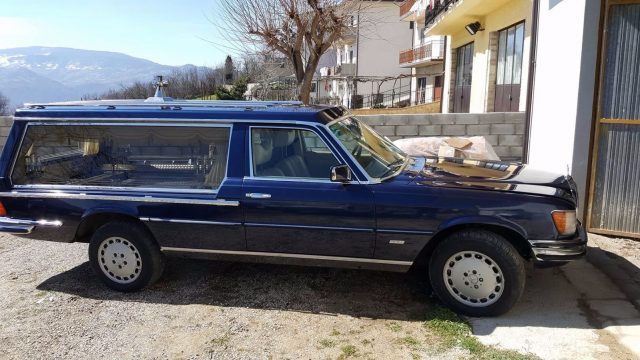 Continuing this weeks theme of strange builds from coachwork companies, I present to you none other than a 1972 Mercedes-Benz 280SE. This W116 comes to us from the hills of Italy with the first ever "mayoral guarantee" I've seen attached to a description for a car listing. I can only assume a guarantee from a mayor of an Italian village is basically worth as much as the Sistine Chapel itself. Of course, as with any other custom conversion, this hearse has a bunch of odd things about it and me wondering if anyone ever actually buys these things. So let me try to break everything down before my mind wonders to the next crazy creation.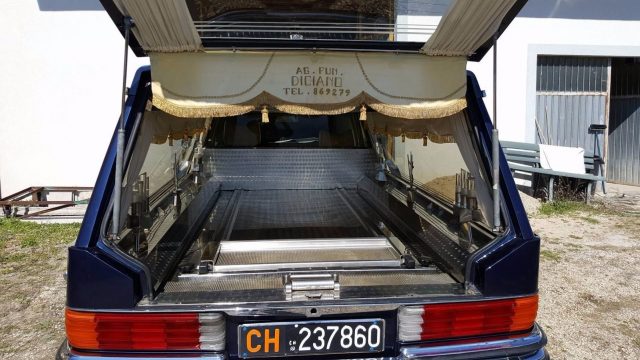 Year: 1972
Model: 280SE Hearse
Engine: 3.0 inline-5 cylinder
Transmission: 4-speed manual
Mileage: Unknown
Price: Auction
I am advertising this to the mayor of my village in Italy, where i have a Holiday Home.. The vehicle is in Italy at the moment and if anybody is interested

Can be viewed at location. Sounds daunting however you can get a flight to Pescara from £31, each leg and takes only a little over an hour. I live in Devon, it would take longer and more expensive if one is coming from London. Do the math!
I have seen the car once when a local neighbour died and it looks very posh and the Mayor guarantee in perfect working order. I would vouch for his word because he is a honest respectable person, who supported me 100% when I bought my farm there and I trust he as my neighbour would never stir me wrong.

As to delivery or pick up. I imagine who view the car would want to drive it back but if one don't have the time, I offer the service for delivery, providing travel expenses are met.
…