Known as the Vento in Europe, the Volkswagen Jetta III, as it was known in the US, was introduced at a time when US sales were at their lowest and it appeared as if VW was considering pulling out of the US market. This car, along with the third generation Golf, was credited for keeping the flame alive on these shores. This generation Jetta became the best selling Volkswagen by the time the production run ceased in 1999.
The MkIII Jetta brought about many refinements, including a more streamlined look, safety features such as airbags and anti-lock brakes and, for the first time, the addition of a six cylinder engine. The recently introduced 2.8 liter VR6 found its way under the Jetta's hood beginning in 1994. Thus equipped, this car could scoot to 60 miles per hour in under seven seconds. While they were great performers in their day, few survive in good running order. This Jetta GLX VR6 for sale in Florida is the last year the hot version of the Jetta MkIII was produced.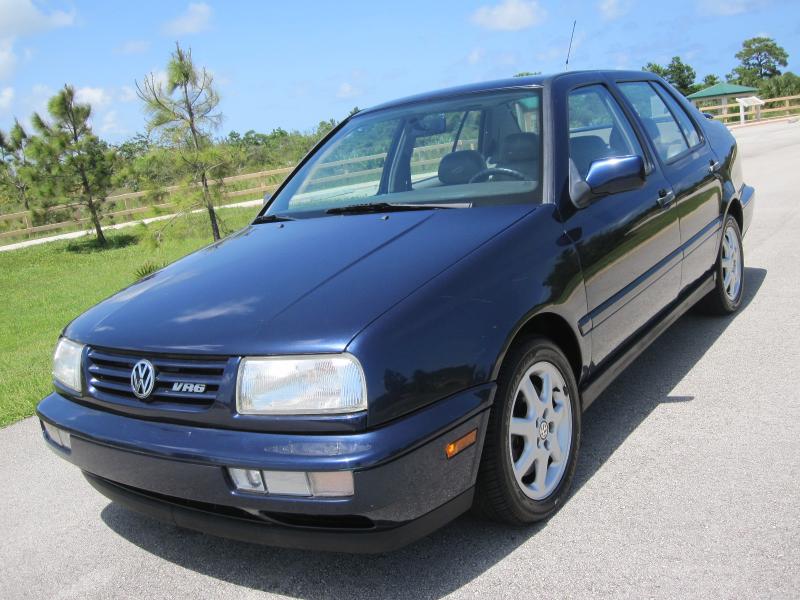 1998 VW Jetta GLX VR6. One owner, 69k ACTUAL miles, leather, automatic, sunroof, keyless entry, fog lights, spoiler, alloys, Bose, etc. Showroom Condition. Clean Carfax. Made in Germany. Last year of the classic body style.
A MkIII Jetta or Golf is hard to come by in good nick. The glaring problem for this car, at least for me, is the lack of a manual transmission. The Volkswagen VR6 is arguably one of the best engines of the last 25 years and frankly, it deserves not to be saddled with a slushbox. Other than that, this is the best Jetta GLX I've seen in a while. One error in the seller's description is the country of origin. This particular Jetta was built in Mexico, not Germany.…