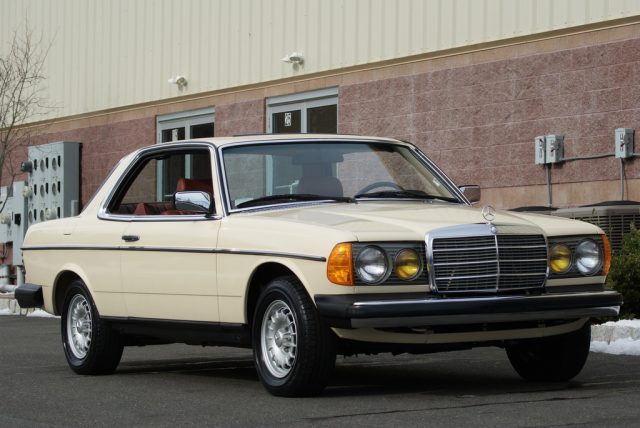 Another week, another crazy low mileage Mercedes-Benz. Today's example is a 1982 300CD in Light Ivory with the wonderful Sienna MB-Tex interior. This C123 for sale in New Jersey checks in with a little over 18,000 miles and while the seller explains this is basically a showroom car, but a lot of times I don't always agree with those claims. This car is an example why.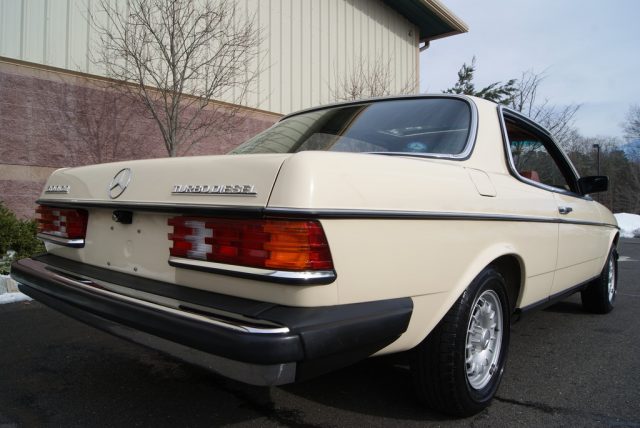 Year: 1982
Model: 300CD
Engine: 3.0 liter 5-cylinder
Transmission: 4-speed automatic
Mileage: 18,488 mi
Price: Reserve Auction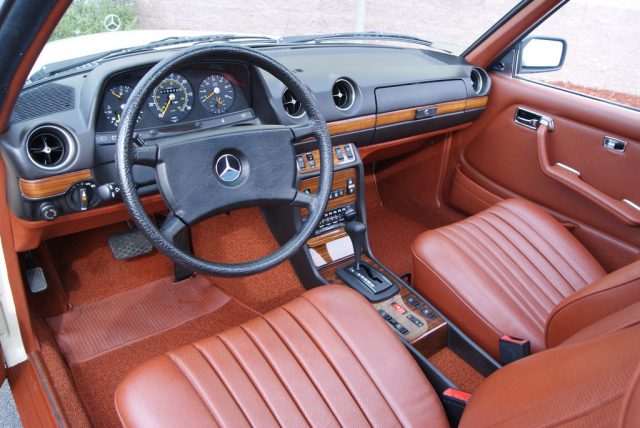 What is presented before you is the grail of all Turbo-Diesels – a 100% all original, 18,000 mile, two owner , Concourse level Mercedes-Benz 300CD !!! This is an unbelievable, unmolested, pristine, like NEW in the wrapper and very rare W123 Coupe !!!
This car is essentially priceless. This is not to say that the car is worth millions of dollars (nor that it will never achieve such a figure in time). I say priceless because there is no way to put a dollar value on a vehicle as rare as this. There is no other comparison that I know of; it is undoubtedly a one-of-a-kind.
A little history of the car from second owner:
The following information was passed on from the daughter of the original owner to the current collector: For propensities sake, before his passing in his 90s, the original owner had instructed his daughter to sell the car only to a collector. He said "the car is much too valuable to go to anyone else". After her father's passing, his daughter enlisted the help of a friend who is a licensed dealer in the state of North Carolina and deals only in high-end European cars. The car was sold to the current collector who has driven the automobile less than 80 miles while in his stewardship.
…