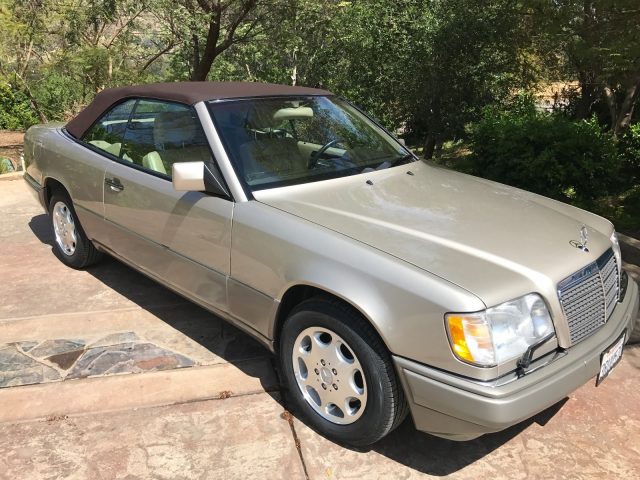 Ever been out shopping and you impulse bought a shirt, wore it a few times, then it sat in the back of your closet for many years? Then finally one day you rid yourself of that shirt because you wanted it gone without too much hassle? Well, that's what we have today. Only it's not a shirt, but a highly desirable Mercedes-Benz. Imagine living in a world where in 1995 you drive down to your local Mercedes-Benz dealer, purchase a car for $79,000 ($125,000 in today's money), put a few thousand miles on it, then seemingly forget about it. Situations like this still blow my mind.
This 1995 E320 Cabriolet for sale in, you guessed it, California, was sitting at an estate with four flat tires for over ten years. It had only 6,300 miles before being noticed then rescued by the seller. It received a careful examination and full rehab before being listing for sale ready for a new owner. Much like the 1,300 mile 1982 240D I looked at last week, this is essentially a brand new car. So with nice examples of these cars with over 100,000 miles still selling for prices in the mid-teens, how much will this one bring? I might have an answer.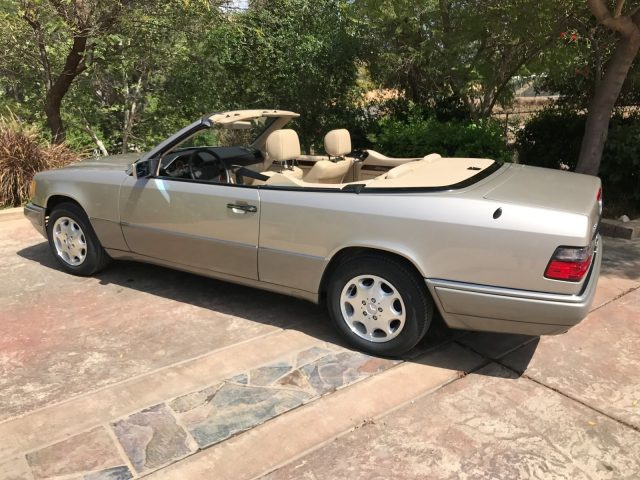 Year: 1995
Model: E320 Cabriolet
Engine: 3.2 liter inline-6
Transmission: 4-speed automatic
Mileage: 6,348 mi
Price: Reserve Auction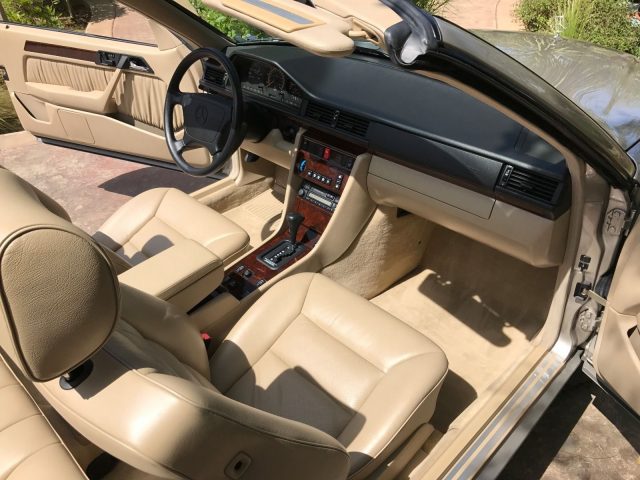 This an amazing find, and the cleanest Mercedes I've ever seen outside of a new car showroom. It's an almost mint condition 1995 Mercedes E320 convertible coupe with only 6,384 miles on it and one prior owner. It was stored its entire life in a perfectly conditioned garage, and wasn't driven the last 10-12 years before I got it. This car is in amazing condition, down to the still legible paper price-tag style stickers clearly visible on the brake heat shields, and all the paint markings on the undercarriage from original assembly at the factory.
…