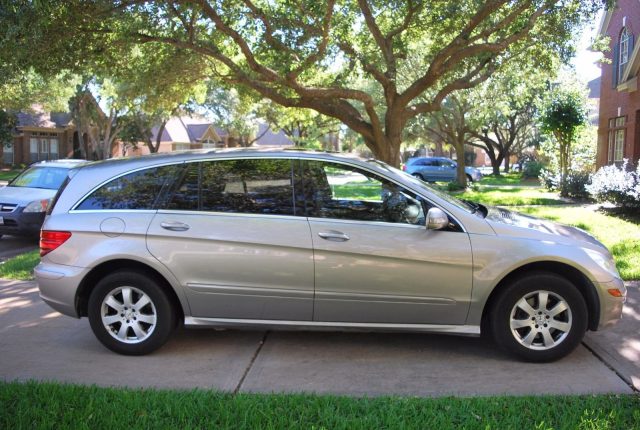 File this one under 'I had no idea these have gotten so cheap'. This a 2007 Mercedes-Benz R350. I'd classify it as a vehicle that I'm still trying to figure out what it exactly is. It looks like a minivan but has four regular doors and seats six — all captain's chairs, no less. Mercedes called it a "sports tourer", a made-up term because they needed something for the marketing materials. It's too low to be a true SUV, too long and big to be a CUV and Mercedes wouldn't be caught dead calling it a minivan. I just call it absolutely worthless, unless we are talking R63.
Imagine trying to sell one of these back in 2007. "Well, it looks pretty odd. Reliability will be shaky at best. It doesn't do anything particularly well. You'll average 16 miles a gallon even with the V6. It's a pain in the ass to work under the hood. The interior is a bunch of plastic and fake wood. It'll be worth the cost of a new iMac in 10 years. And all this will run you about $44,000. Want to go inside and talk numbers?" To the surprise of no one perhaps outside of Untertürkheim, and by Germany I mean Alabama where they were made, the R-Class was killed off in 2012 due to slow sales. I'm sure that had nothing to do with all the reasons listed above and the fact that Mercedes had four other SUVs in their lineup, five if you count the Sprinter. So why even look at one of these? Well, it's cheap. Really cheap.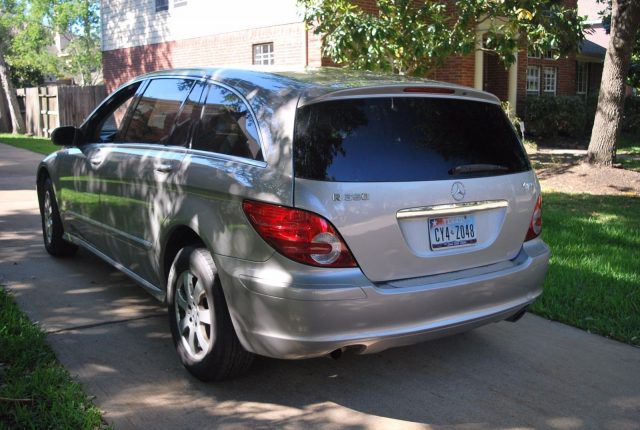 Year: 2007
Model: R350 4Matic
Engine: 3.5 liter V6
Transmission: 7-speed automatic
Mileage: 126,000 mi
Price: Buy It Now $4,950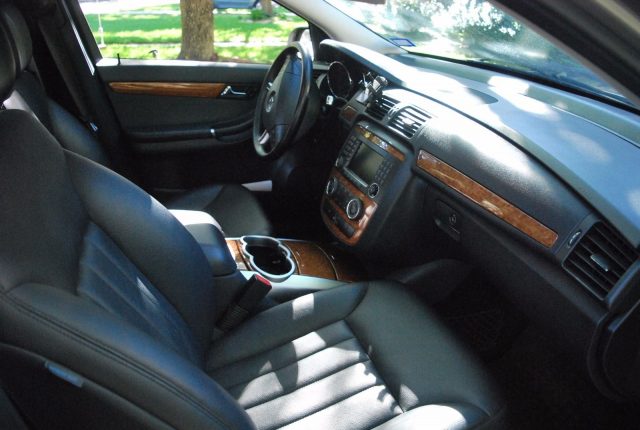 2007 Mercedes Benz R350 for sale.
…