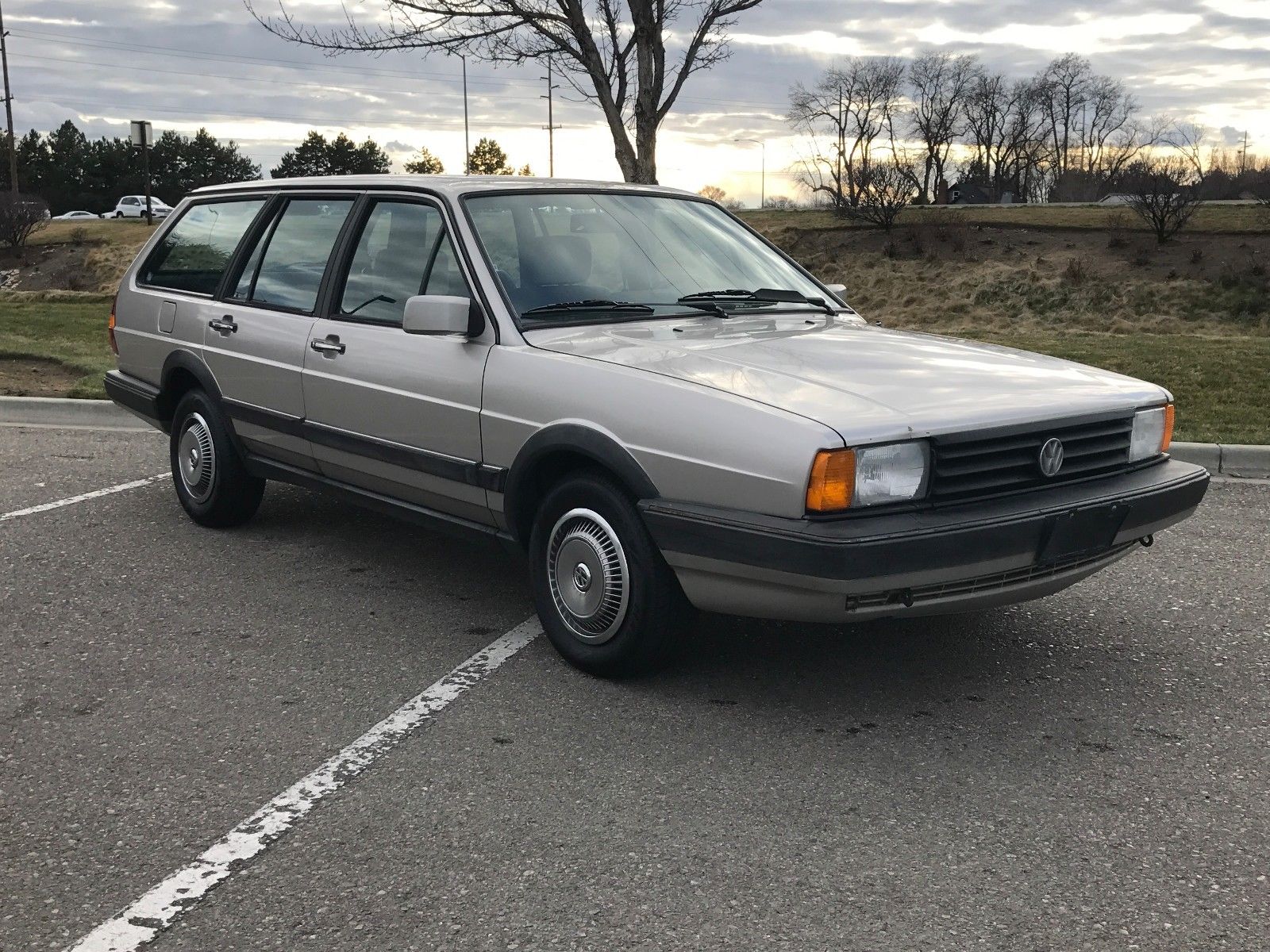 The lineup of unlikely VAG survivors continues today with this second generation Volkswagen Passat, of course badged the "Quantum" for the U.S. market. This model replaced the lovely and popular Dasher model which had been available in several configurations. Briefly, the new B2 continued that and if you've ever seen a 1982 Quantum 2-door hatchback in person in the U.S., you might be alone. The model was dropped quickly, though continuing on was the Variant (VW-speak for wagon) model. And because the underpinnings were shared with the B2 Audi, things started to get pretty interesting for the upscale VW. And, confusing.
Volkswagen was happy to tout the Quantum as the sole "German engineered Grand Touring car sold in America that was available as both a sedan and station wagon and came equipped with a 5-cylinder, fuel injected engine, front-wheel drive, power assisted rack and pinion steering, four-wheel independent suspension AND cruise control". You don't say, VW? Seriously, I think they could have left a few modifiers off that description and it still would have been true. The weird part is that the upscale Volkswagen actually tread on the toes of its even more upscale competition – the Audi 4000. Though early 4000s had the 5-cylinder available as an option, when it came to the mid-80s Audi saved the inline-5 only for the quattro models and Coupe GT/5000 front drivers. The 4000 grabbed the engine from the GTI, instead. But you could still get a 5-cylinder Quantum, and you could get a wagon version. Heck, you could even get a Syncro version of it, but only as a wagon!
Here's where things get even more confusing. The 5-cylinder is usually associated with the moniker "GL5" – the upscale sedan with alloy wheels. And indeed the base Quantum Wagon in 1985 came with the 1.8. But in 1986, you could get a base Wagon with the 2.2 liter inline-5, and I believe the wagon was never officially badged the "GL5". Weird? That's VW.