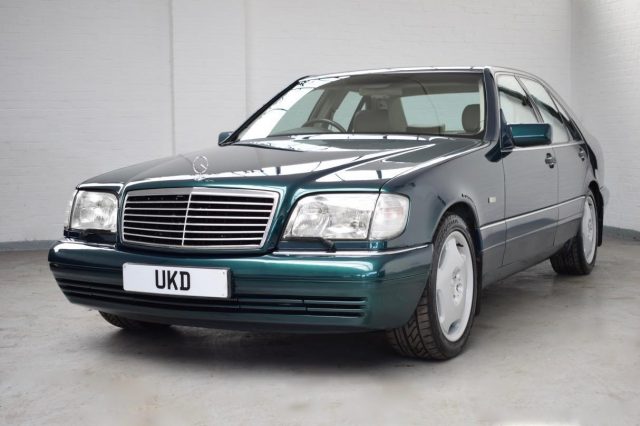 Back for round 2 for a Mercedes from across the pond: I present to you a little bit of an odd-ball S-Class and at the same time, an infamous one. This is a 1996 S280, a car that North America was never graced with because of it's rather spartan equipment — if you could even use that term when talking about a S-Class. This W140 is graced with the wonderful Malachite Green paint and even better 18 inch Eltanin wheels. Surprising to me, despite how great everything looks, this S280 is really cheap. How cheap?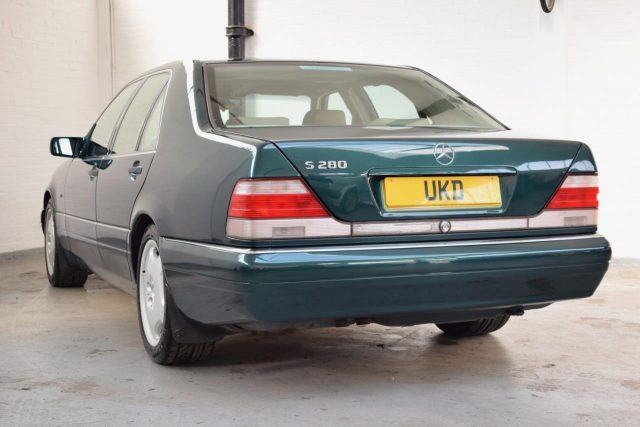 Year: 1996
Model: S280
Engine: 2.8 liter inline-6
Transmission: 5-speed automatic
Mileage: 103,000 mi
Price: GBP 2,499 ($3,252 Buy It Now)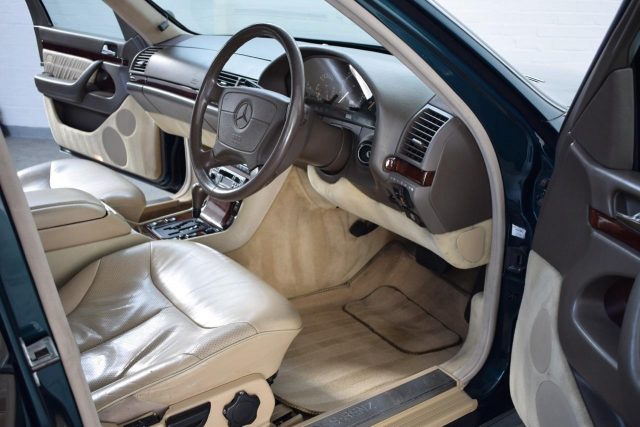 Exterior Features
This Mercedes S280 is solid and the general condition of the paint work is great, with the exception of very few age related marks. The wheels are 18″ Mercedes alloys and they all have recently changed, low profile tyres with a good amount of tread depth.

Interior Features
The interior of the S-Class is renouned for its luxury feel and comfort during every journey. This example has lots of features which add to the comfort, including double glazed windows, heated beige leather seats, cruise control, automatic windscreen wipers, electric windows, central locking and centre arm rest. Considering the car was built over 24 years ago, it has more optional extras than most cars do today!

Service History
There are some service receipts and previous MOT certificates present with the vehicle, although the service book has been lost over time. The current MOT has no advisory items on the certificate, and the previous certificate had no advisories either.

More Information
This is a great example of a classic Mercedes, which is still just as much of a pleasure to take out on the road now as when new.
…