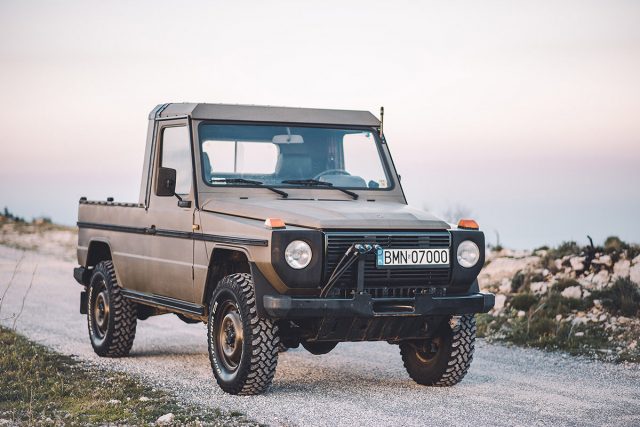 The W461 Mercedes-Benz is a rare build of the G-Wagen that was dedicated for military and parapublic service. They are still as stripped down and basic as any W460 but the interesting thing is that production for these ran all the way up until 2001. Since the W463, the version that was catered for civilian use and still in production today, started in 1991, that means Mercedes was building two different G-Wagens at the same time for over 10 years. Once discontinued in 2001, Mercedes-Benz just decided to equip the W463 with whatever the specific military requests were at the time and carry on their building process that way. So when a W461 popped up for sale in Spain, I had to take a closer look at it. Of course, this one has a few specific features that makes it quite unique.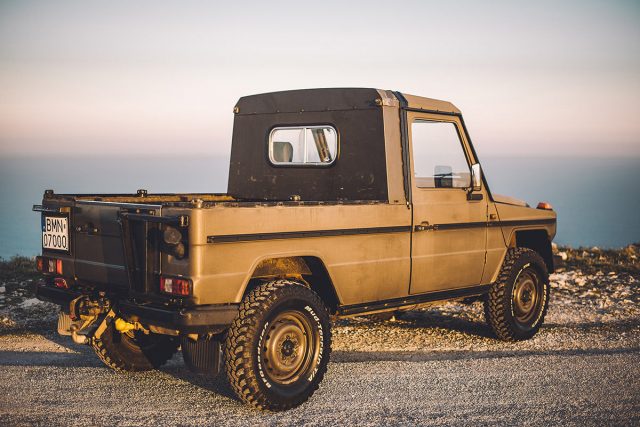 Year: 1991
Model: 230GE
Engine: 2.3 liter inline-4
Transmission: 4-speed automatic
Mileage: 71,600 mi
Price: Reserve Auction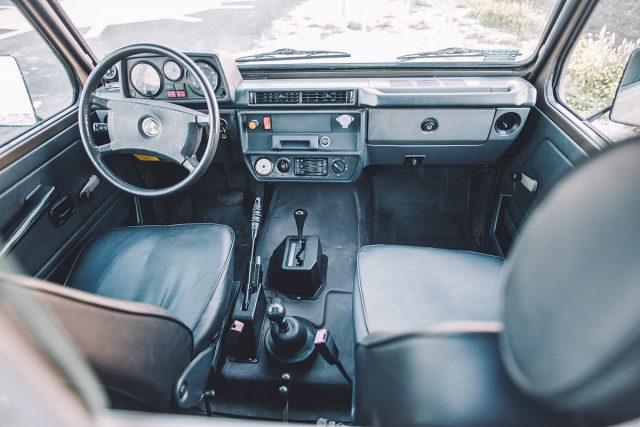 1991 Steyr-Daimler-Puch (Mercedes-Benz) 230GE Pickup/Canvas Back

ACTUAL VIN: VAG46121917906304

Ex-Swiss Army, with rare automatic transmission and petrol engine. This w460 was one of the well-appointed Geländewagens supplied new to the Swiss Military, and it spent its entire life in that capacity as an Army support vehicle. Very low mileage and always beautifully maintained, it is entirely rust free and needs nothing. Runs and drives perfectly.

A true mil-Spec G-wagen, the Swiss trucks are exceedingly rare because they were equipped with the desirable 4-speed automatic transmission. This example is relatively unique in that it has been configured as a pickup truck (although a steel frame and rear canvas back is supplied, and photos of it fitted on the vehicle can be seen in the gallery.)

A tow hitch has been fitted (the vehicle is rated to tow more than five tons), and hydraulic fittings on the front can be utilized to operate various different types of equipment if desired, including a plow.
…