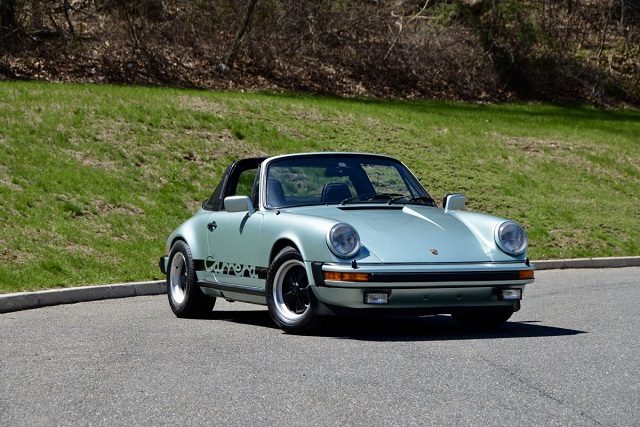 I think this will be the last of the green 911s I look at this week, though who knows what else I might find. I don't know if I'd say this one is the most interesting of the bunch – an Irish Green '65 911 is pretty darn interesting – but this Carrera 3.0 has quite a lot going for it. And it definitely has the longest name. Whereas this week's 993 Targa seemed like a not too bad price for a nice car that you could spend some time driving and the Irish Green 911 combined very early origins with a great exterior color, this Carrera 3.0 brings with it a wealth of interesting facets. Like Irish Green it too comes in a wonderful exterior color: Ice Green Metallic. The interior too possesses rare, unique, and I think very attractive, Black Watch plaid seat inserts to contrast with the Ice Green exterior. And the model itself serves as the successor to the iconic '73 Carrera RS. Oh, and the condition looks fantastic! There is A LOT to like.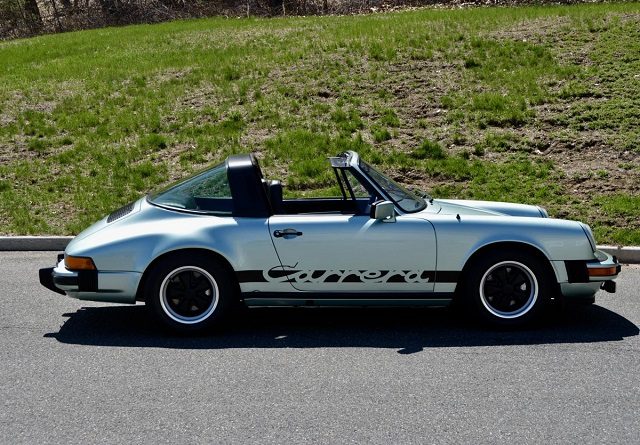 Year: 1977
Model: 911 Carrera 3.0
Engine: 3.0 liter flat-6
Transmission: 5-speed manual
Mileage: 58,276 mi
Price: $178,900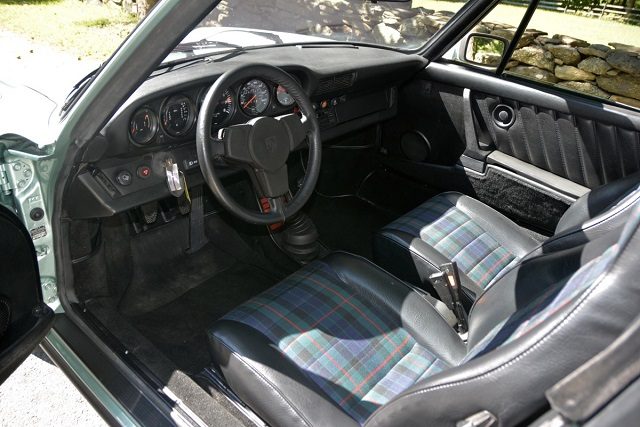 1977 Porsche 911 3.0 Carrera Targa finished in Ice Green Metallic with Blackwatch Plaid inserts.

1977 Porsche 911 3.0 Carrera Targa European Specifications finished in Ice Green Metallic with Black interior with Porsche Blackwatch Plaid inserts. Imported back in 1985 by it's second owner, this rare and very desirable 3.0 Carrera Targa produces over 210HP and is actually faster than it's coveted 1973 911 Carrera RS sibling. It is the only 911 that shares a 930 engine case with the famed 930 Turbo cars.
…