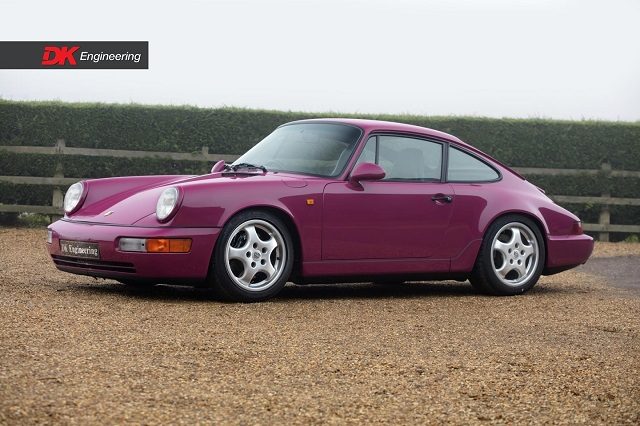 Truth be told I wasn't sure if a right-hand drive 964 Carrera RS actually existed. I was pretty sure I'd seen one previously, but couldn't be sure I hadn't just imagined it. But here one is: a Rubystone Red 1992 Porsche 911 Carrera RS with triple-tone Recaro seats and 58,900 miles on it. That's a decent number of miles for a RS, yet its condition still looks quite good. Of course, the Carrera RS was never made available in the States, but they can now be imported. Sure, there are plenty of LHD examples available, but if you really want to take things to their extreme, why not just get a RHD one and really wow people?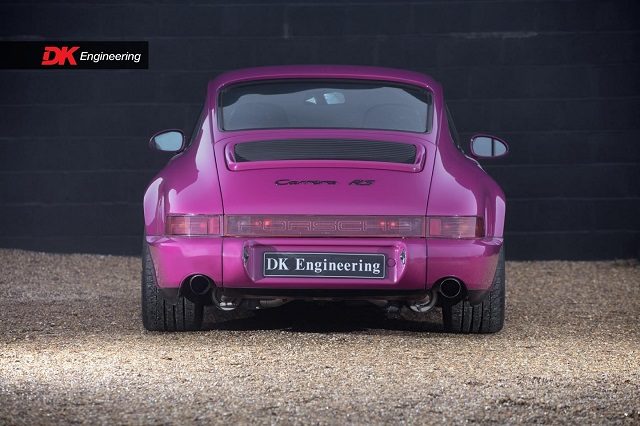 Year: 1992
Model: 911 Carrera RS
Engine: 3.6 liter flat-6
Transmission: 5-speed manual
Mileage: 58,900 mi
Price: £199,995 ($257,461)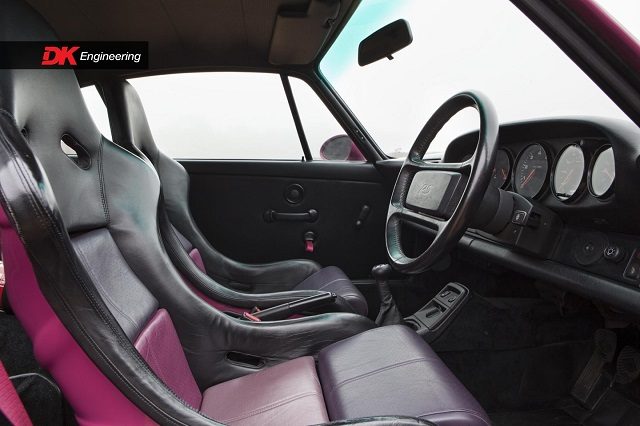 The Porsche 911 964 Carrera RS was launched in 1992 and was considered a lightweight version of the Carrera 2 that could be used both on the road and the race track. Arguably, this was the most dynamic and agile 911 since the original version was launched in 1973. The engineers behind the project utilised the philosophy of removing weight and adding power when designing and engineering the car. Remarkably, nearly 175kg of weight was removed from the standard version as a result of using aluminium for the bonnet and doors as well as thinner glass for the windows.
All of the weight-saving measures added up and resulted in a vastly reduced overall mass. Luxuries such as back seats, power windows and armrests could all be disposed of and the increase in power came from a brand new lightweight flywheel and some other minor modifications. The flat-six engine produced 260 bhp and also fitted to the car was a limited-slip differential, modified suspension (with a 40mm lower ride height) and stiffer springs.
…