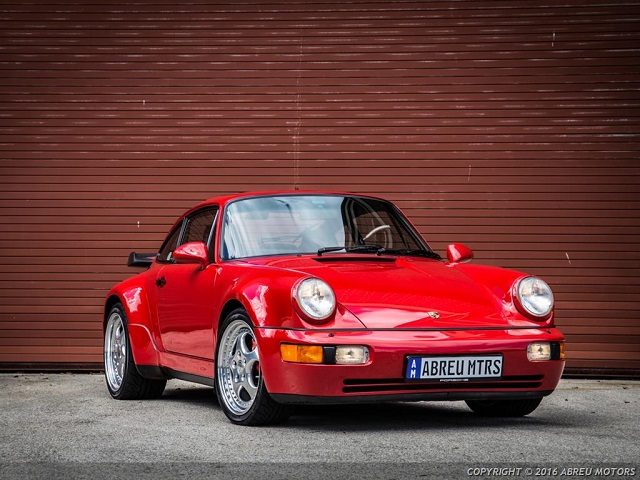 I think I feel like posting a bunch of 964s this week. We'll see how that goes. Apparently, yesterday's Japanese market Slate Grey Carrera 2 recently sold and given the relatively high asking price it certainly seems the 964 is garnering some attention these days. This one here, a Guards Red 1994 Porsche 911 Turbo 3.6, takes us nearly to the top of the mountain. It's not quite all the way to the top since that position belongs to the Turbo S, but given how rare those cars are – and how insanely expensive – I think we can all make do with the regular Turbo.
The Turbo 3.6 is one of the last 911 Turbos Porsche released prior to switching to twin-turbocharging and all-wheel drive for the 993. This ended a long line that Porsche began with the 930 and as a sendoff of sorts these Turbos certainly do the model proud. With a single turbo and all of the power directed to the rear wheels that makes them plenty attention grabbing for any driver.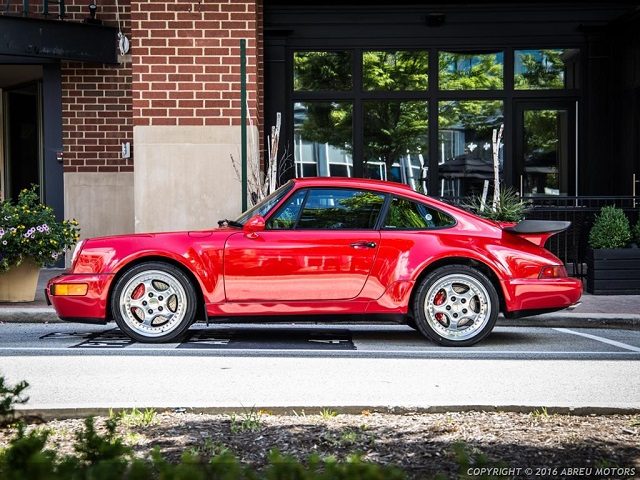 Year: 1994
Model: 911 Turbo
Engine: 3.6 liter turbocharged flat-6
Transmission: 5-speed manual
Mileage: 40,956 mi
Price: $218,895 Buy It Now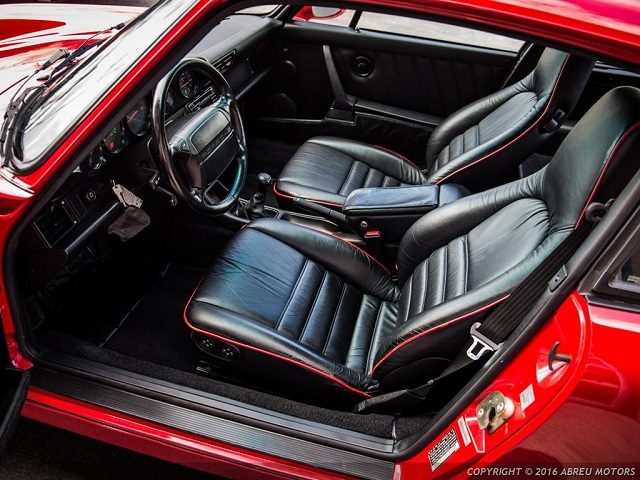 The Porsche 964 was a beloved model for Porsche enthusiasts being the first 911 to modernize with features that had otherwise become commonplace, like power steering, air bags, and anti-lock brakes. Yet it still maintained its raw mechanics, and omitted the electric gadgetry and fluff that many sports cars of the time had adopted. But it was the end of the 964 era that boasted its greatest accomplishment, with the introduction of the 3.6 litre Turbo –the last of the single, large turbocharger engines and the Crème de la Crème.
…