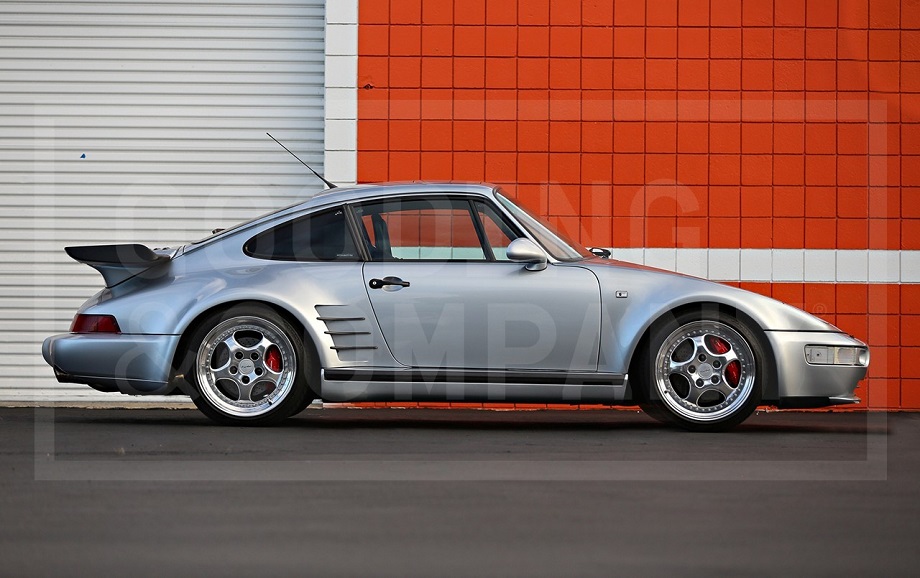 With the January auctions approaching I always like to check in on what sorts of interesting cars will be crossing the blocks this year. Even though this auction is still a couple weeks away, I couldn't resist posting this now. I could be wrong, but I think this is the only air-cooled 911 model I have never featured. It's one of the rarest 911 models there is. We've featured the North American only Turbo S Package car previously, of which there were only 17 produced. For this model there are even fewer.
This is a Japanese market 1994 Porsche 911 Turbo S Slantnose, also known as the X83 Turbo S. And, yes, I do mean Slantnose and not Flatnose. Of the various markets only Japan received the 935-derived slantnose that was commonly found on the 930. The rest of the world received either the 968-derived flatnose or the standard 964 front of the Turbo S Package. Only 10 Slantnose Turbo S were produced, all nearly identical with Polar Silver Metallic exterior and Black interior. The biggest difference among the 10 was the choice of rear wing: you could have either the standard Turbo rear spoiler or for a little extra money you could choose the spoiler from the 3.8 Carrera RS. 4 buyers chose the RS wing.
I have never seen one for sale. Until now. This one will be up for auction at Gooding and Company's Scottsdale Auctions on January 19 & 20.
…