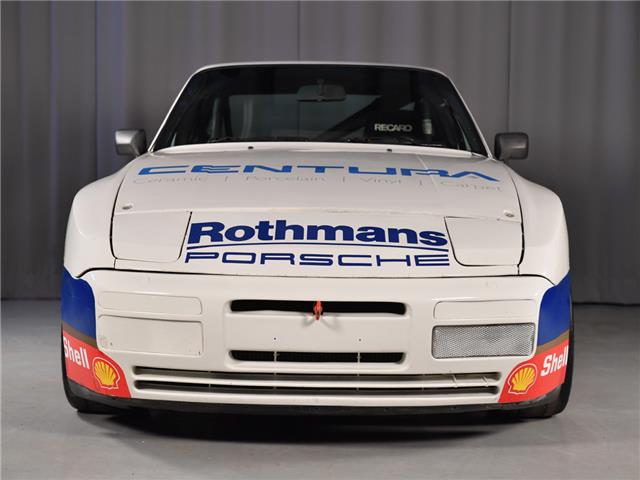 Continuing on the 944 theme, there are of course a few transaxles that actually are worth some big bucks right now. The development models – the 924 Carrera GT, GTS and GTR – are pretty well priced out of this world. In the 944 run, the Silver Rose cars are highly valued, too – but value-wise, they're relative bargains compared to this car. Yet I'll still claim that this car is a relative bargain compared to its contemporaries. Let me explain.
As a promotional series in 1986, Porsche teamed with Rothmans for sponsorship of a one-make support race series in Canada. The result was the 944 Cup, which ran normally aspirated lightweight examples of otherwise stock 944s in 1986 and 1987. Every once in a while, one of these rare rides (there were only 31 sold) pops up and we've covered them before. The big draw on these cars are the lightweight aspect thanks to no sunroof and manual windows, and of course the Rothmans livery.
But the series proved successful and in 1987 Porsche followed up with the more developed, more powerful and more excited Rothmans 944 Turbo Cup. In fact, the Turbo Cup cars were developed for single-race series around the globe – in total, there were 5 series and just shy of 200 Turbo Cup cars produced. Like the prior 944 RC, the formula was pretty simple – lighten a 944 Turbo, leave the engine "stock", and fit it with race equipment. But Porsche, being Porsche, went a bit above and beyond.
Though the Turbo Cup looked for all intents and purposes like just a 1987 Turbo with racing colors and a cage, the reality was far from that. The engine retained most of its stock components, but Porsche fit magnesium oil pans and intakes to lighten the load.…