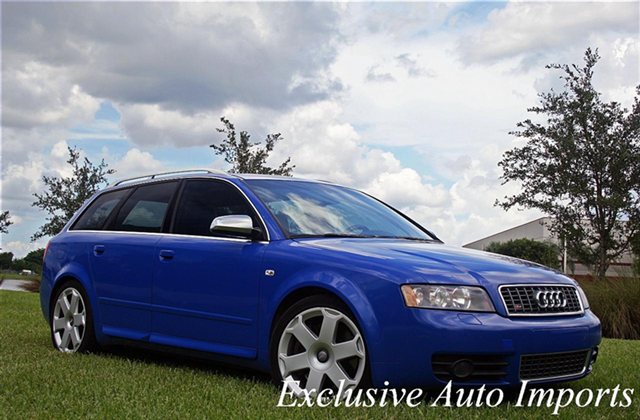 I'm wondering if I'd rather have a higher mile B5 in my favorite color, or a lower mile B6 as prices continue to sag slightly on the later V8 cars. Despite the slight drop off in these cars' prices, the Nogaro Blue B6s still seem to carry a premium as do Avant versions – put them together, and you have the pricest of the B6 chassis cars on the market. Today's example is no exception, with a strong $16,000 asking price on a claimed 1 of 1 2004 Nogaro/Nogaro S4 Avant: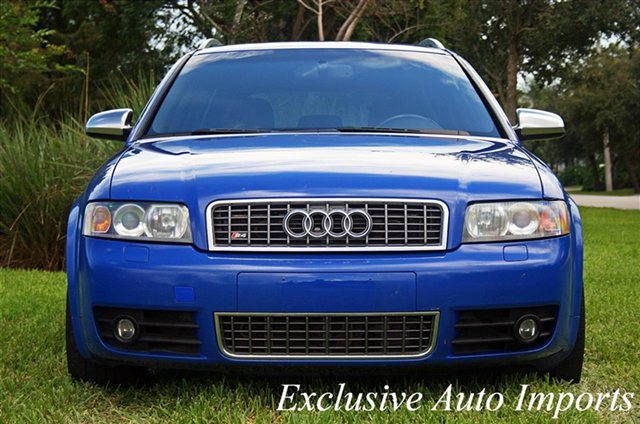 Year: 2004
Model: S4 Avant
Engine: 4.2 liter V8
Transmission: 5-speed automatic
Mileage: 109,375 mi
Price: $15,875 Buy It Now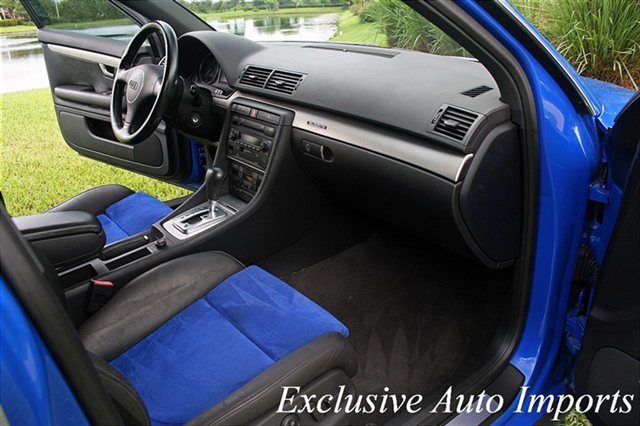 2004 AUDI S4 S-4 SPORT AVANT WAGON B6 NOGARO BLUE QUATTRO ULTRA RARE 1 OF 1! WOW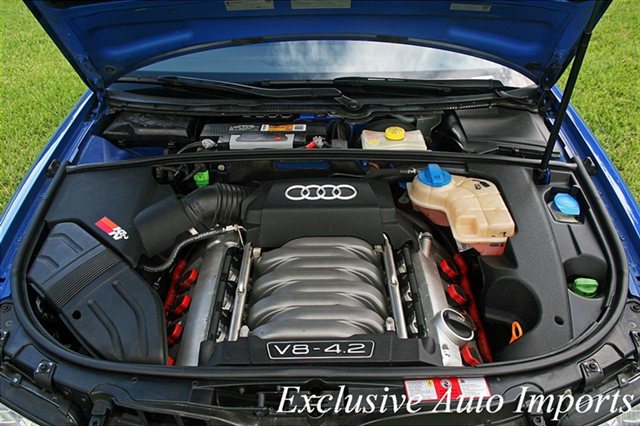 In the questions of the car, the seller is asked about the 1 of 1 claim, which they insist is verified by Audi of America. I'm assuming the 1 of 1 means it's the only Nogaro Blue with Nogaro Blue interior tiptronic equipped avant sold in the U.S. in 2004. Does that make it worth a premium? Well, last week's S4 faceoff seemed to indicate that most of you don't want the automatic. As I stated in the write up though, these tiptronic cars aren't a bad drive at all and retain most of the fun of the S4 while making a stop and go commute a little easier on the leg muscles.
For relatively top dollar, I'd really want to see a rich service history – were this a $10,000 example, I'd be willing to overlook some flaws but not at top dollar. The exhaust and "K&N" sticker on the intake lead me to believe it was probably owned by an enthusiast, though that isn't necessarily an indication that it was properly maintained or treated well.…