Right near the top of the list of car that will cause me to lose my license, the C63 AMG is one car that I could really get myself in to trouble in.  I had the opportunity to drive one in my brief career as a valet, and this car scared me.  Even though the 6.2L is detuned for the C63, with only 450bhp compared to the 500bhp offered in other models, it's still enough to give the driver perma-grin.
This Steel Grey Metallic, on Grey leather C63 for sale in Dallas, TX is simply stunning.  With AMG seats, navigation, and power everything, this car has everything I would need in a sports sedan.  The styling on these cars is spot on, it's juut enough to let you know that the car is serious, but not so much that it's obnoxious.
2008 Mercedes-Benz C63 AMG on eBay.com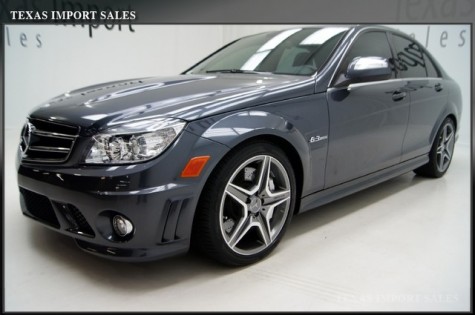 This rare and exquisite C63 is in excellent condition inside and out. The New body style Mercedes C63 AMG Sports Luxury Sedan combines cutting edge styling, safety, luxury, exhilarating performance, technology and unmatched build quality. Many have considered the New body style C63 AMG Model to be the ultimate high performance sedan ever built.

This C63 AMG offers a spacious cabin, plush leather trimmed interior, an abundance of comfort and convenience options and a super responsive 6.3 Liter DOHC V-8 engine. The quality and craftsmanship of the build is exceptional; no wonder Mercedes has earned a timeless reputation for quality, elegance, performance and cutting edge styling that shadows all other car manufacturers.

The exterior is finished in a smooth and glossy Steel Grey Metallic complemented with a super clean and fresh Grey/Black Leather Interior. The exterior is in excellent condition and the interior is also in excellent condition; super clean and fresh.
…