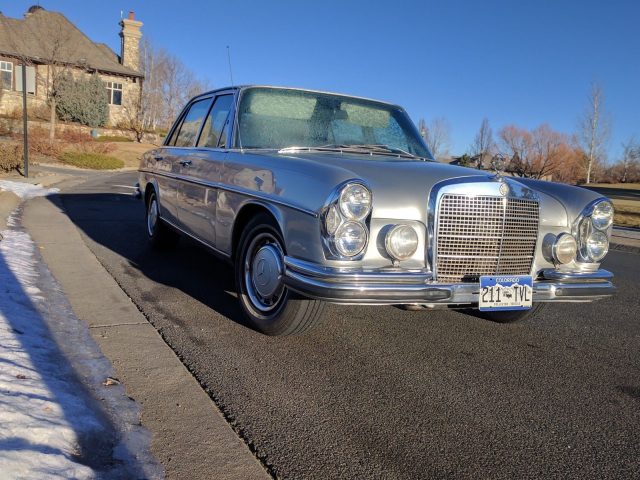 Earlier this week I looked at a 1972 280SE 4.5 for an asking price of around $25,000. I explained that for my money, I'm probably skipping the 4.5 and finding a decent 300SEL 6.3. Well lo and behold, a 1969 6.3 in Colorado just happened to pop up for sale bid on eBay. It's no means as nice as the 280SE 4.5, but this monster W109 is a little more special than the standard 6.3.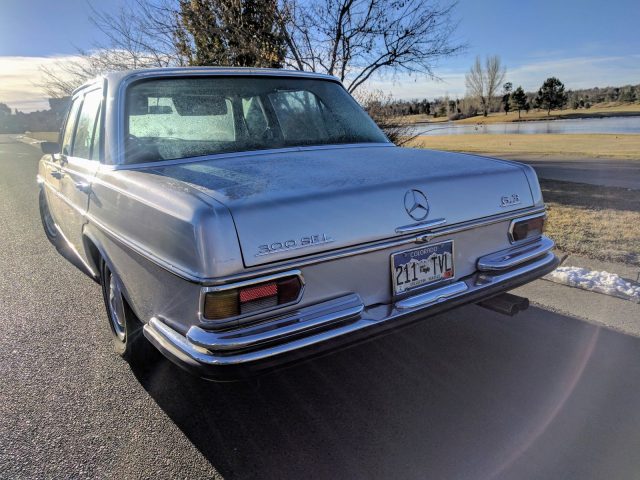 Year: 1969
Model: 300SEL 6.3
Engine: 6.3 liter V8
Transmission: 4-speed automatic
Mileage: 119,135 mi
Price: Reserve Auction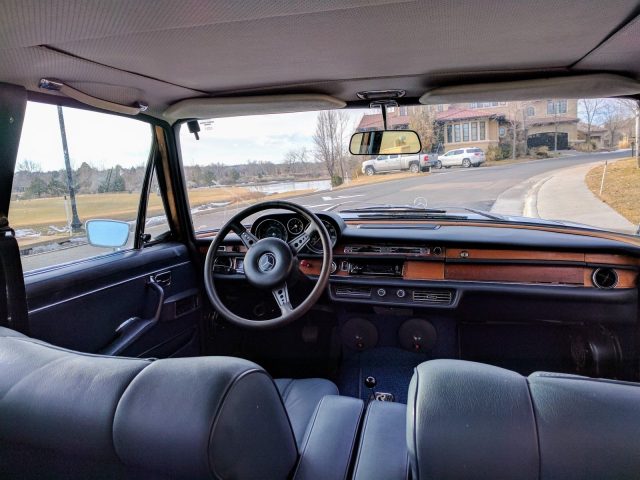 This is a carefully restored car head-to-toe, but it's also a 47 year-old car. Runs great and I kept this car up hoping to keep it for a lifetime—but the mechanics are very specialized on a car like this, so please make sure that you know what you're getting into.

For sale is a 1969 Mercedes that I bought this car in 2008 and restored, hoping to keep it forever. Have moved the family from Denver to San Francisco—my loss is your gain. This is a beautiful car, having had a full strip-down & repaint, all new leather interior, carpet and killer custom installation of a stereo and woofer system—installed in a way that doesn't cut into the door panels or take away from the car's originality.

Mechanically, this car has been almost entirely redone. The engine went out almost immediately after I bought it, so I found another one that was represented as being freshly rebuilt and then stored for some time. It's not a "matching" engine and chassis but it's a legitimate 6.3 motor that's in fantastic shape. We couldn't verify how many miles but it was represented as being basically new, and it has been very strong.
…