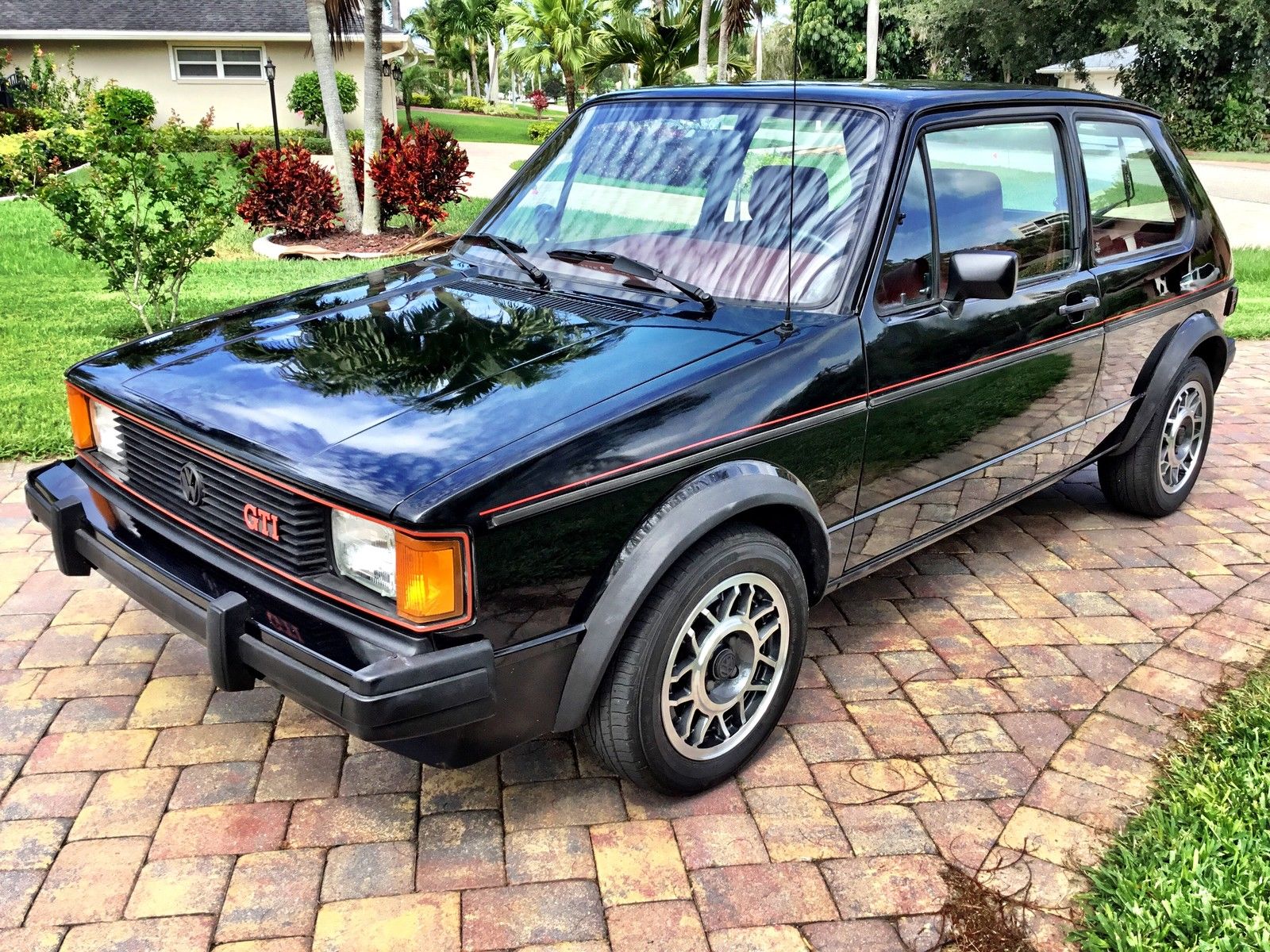 As far as owning a legendary automobile goes, does it get much more affordable than the Volkswagen GTI? I don't think it does. Universally lauded as one of the great all time designs and driving experiences, a trans-formative automobile that redefined (and forever defined) the marketplace, a practical pocket rocket, the GTI is not a million, nor even a hundred-thousand dollar car.
The asking price here is $12,995.
For that money, it's true that money could buy you a new car. No, I'm not joking; the base price for the 2017 Nissan Versa S is 11,990. After destination, that comes to $12,855. Let's call it even. So where is your money better spent?
The GTI produced about 90 horsepower from its 1.8 liter inline-4. The Nissan makes 109 horsepower from a 1.6. And, it's got dual cams to impress all the chicks.
The GTI had options such as air conditioning and a radio. On the Nissan, they're standard. Plus you apparently don't need hands to operate them (or, Nissan gives you free hands? Whatever.) The base Versa has manual windows and locks, just like the GTI.
Volkswagen claimed the GTI could pip 36 mpg, which I'm pretty sure was a lie given that my '84 turned about 5,000 rpms at highway speed. The Versa S you just bought is claimed to get…you guessed it, 36 mpg in 5-speed form.
Curb weight on the GTI was about 2,200 lbs with some options. The Nissan's curb weight is 2,390 lbs. (seriously, I found this pretty shocking. I was unaware that a modern car could be made under 2,500 lbs unless it was completely carbon fiber)
You'd be equally unlikely to survive a major crash in either. But the Nissan comes with self-inflating fluffy pillows hidden in various spots of the dashboard.…