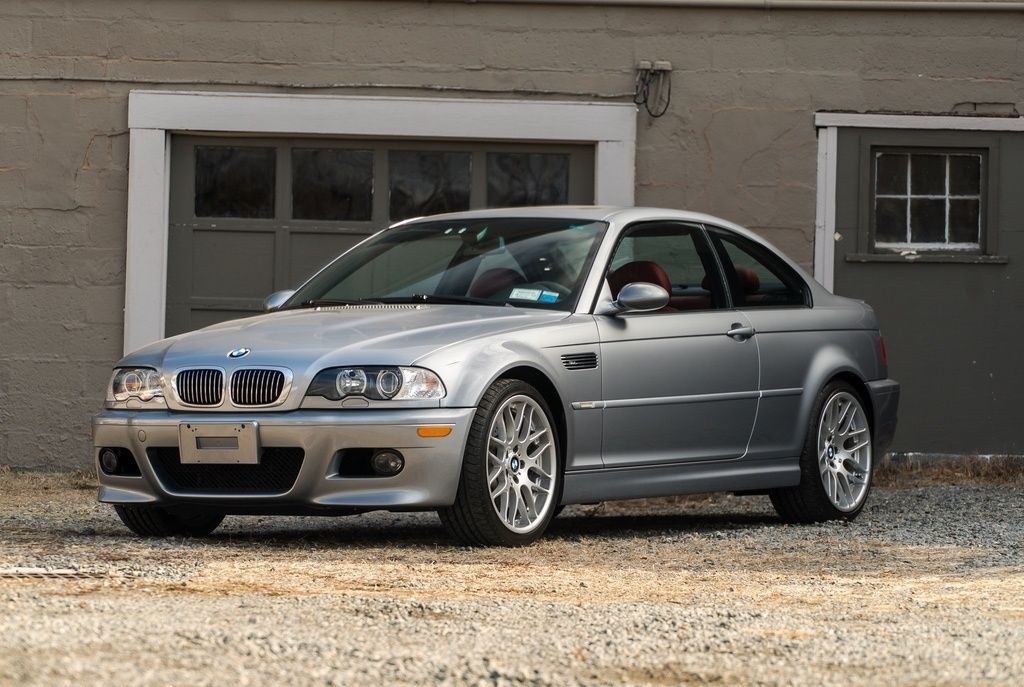 To me, this M3 is a very interesting counterpoint to yesterday's RS6. Many aspects are the same; pristine original condition, lower mileage, mid-2000s leading edge performance car.
It's there where the similarities end.
While the RS6 represented the stepping over a threshold of performance into a war of escalation, the E46 M3 was, in many ways, BMW's equivalent of the Porsche 993. It was the ultimate development of the normally aspirated inline-6, and to many (this author included), it was the best of the breed.
The third generation M3 is simply a marvel. It took the basic layout of its predecessor and improved essentially every aspect. The E36 wasn't aggressive looking enough? Fixed. The motor wasn't the technical marvel that was the European version? Fixed that, too. And the build quality and plastic materials in the second generation were a bit lacking? Solved that one, as well.
Are there drawbacks to the E46? Sure, it only came in two-door guise. There are also some known weaknesses in the chassis, like the subframe problems that can be a costly repair. The S54 is also a more expensive motor to repair than the S50/52 had been, and requires more maintenance (and, super costly oil).
But enough gripes, because while there isn't a collector market for 2000s Audis, the E46 never really went through the dip in value that the E36 did. Prime examples have always demanded strong money and appear to be on the rise, with several notable auctions recently hammering for ever increasing numbers. Today's example comes from the end of the line for the E46, and is about as desirable as they come to market. One of 2943 A08 Silvergray Metallic coupes imported, it has the desirable N51M Imola leather interior, the even more desirable 6-speed manual transmission and equally sought ZCP Competition package, and it's only traveled a reported 11,600 miles since new.…