Cold, calculated, powerful, discrete…words that can be used to describe a hired gun but in this case we are talking about a 2005 Mercedes-Benz CL65 AMG. I've always loved these beasts despite the fact that they look like an E-Class that was stretched out on a medieval torture rack. Us true gear heads know it's what's on the inside that matters anyway. In this case it's the massaged 6.0 liter twin-turbo V12 that set's this CL apart from its fellow AMG brethren. Let's take a look at this monster.
Year: 2005
Model: CL65 AMG
Engine: 6.0 V12 twin-turbo
Transmission: 5-speed automatic
Mileage: 85,000 mi
Price: $30,000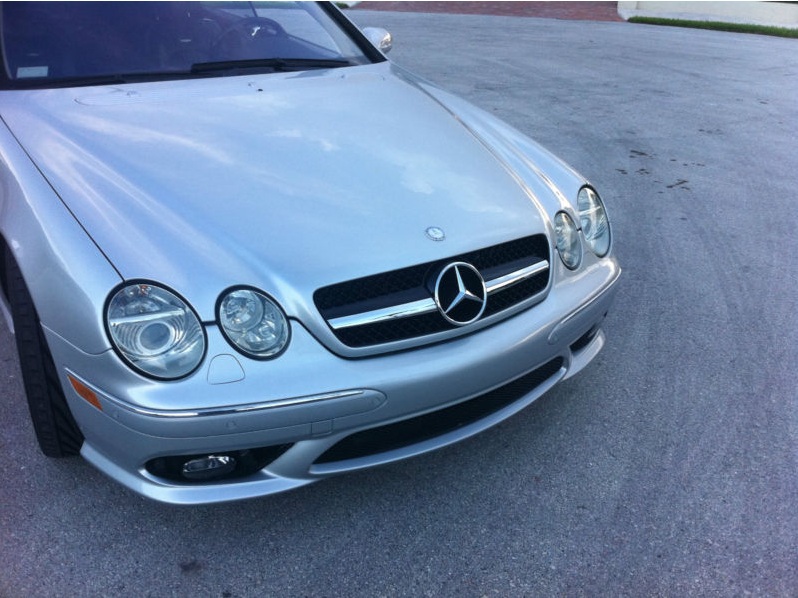 Upgrades to the Benz:

-New brakes on all 4 corners including rotors $4300
-Rear carbon diffuser and rear carbon trunk spoiler which only 10 were ever made aftermarket for these cars $900
-Front mount Heat Exchanger which diverts heat from the intercoolers $700
-A LSD rearend which gives the car a full amount of traction versus the stock rear one wheel only $5500
-Renntech tune with Tcu $2500
-Custom stainless exhaust with 200 cell CATS and chrome stainless mufflers– $2500
-Larger intercooler water circulation pump- 5x more volume then factory pump $300
-Bead blasted all 4 stock wheels and paint them metallic black with 2 coats of clear $800
-4 brand new TOYO proxy T1 tires $1100
The bonkers RennTech ECU tune should bump horsepower and torque up to 640/840 respectively. Pair the tune with the custom exhaust and cats and I'm sure this Benz sounds godly. On the flip side, I'm not a fan of the carbon bits or the black wheels; much prefer the gunmetals that came stock.
At the time the CL65 was one of the most expensive and powerful German cars on the market, topped only by the equally insane Porsche Carrera GT. Unlike the Porsche, the Mercedes' price has absolutely plummeted. This is for a couple of reasons. For starters, to the commoner these CL65s look no different than the standard CL with the AMG package. Those more familiar with the CL's rarity and power tend to be scared off by the repair expenses. If you're willing to roll the dice you'll end up with one of the best steals of the century. Back in 2005 this car MSRP'd at $186K and can run the quarter mile in under 11 seconds!  Not to mention it's one of 196 produced. Hopefully someday these will be worth a pretty penny.
-Ben