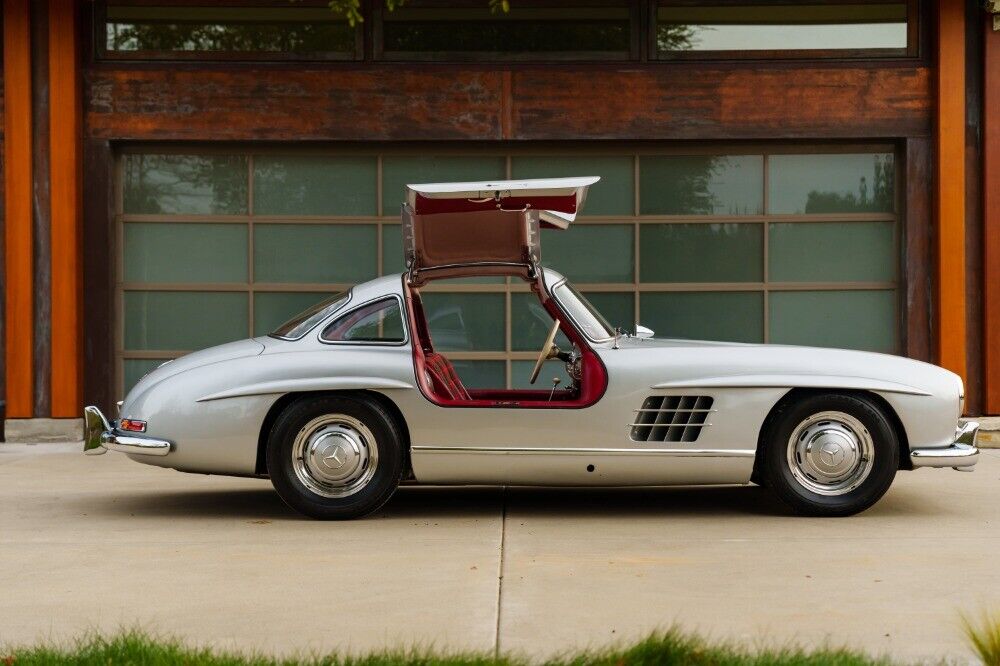 The Gullwing. In terms of legendary cars, it's up there. While one could argue that many cutting-edge race cars for the road are beautiful in their own right, there's just something that sets a few of them farther apart from the others. The Ferrari 250 GTO, the Bugatti Type 57, the Toyoto GT-One; they were not only the best-performing cars of their day, they are also among the most stunning objects created by man. To me, the Gullwing is right there, too. Pressed, I'm not sure I would choose it over the others I've mentioned; it's the most attainable of the quartet, but it's still so far from the realm of mortals that it's hard to conceptualize. When I was young, it was rare to see these cars but they turned up at vintage events, raced in hill climbs, and occasionally even on track at local vintage events. But that was back in the days when a good SL would set you back around $150,000 – $200,000. A lot of money for sure, but compared to these days it wasn't even the amount a restoration would cost. Prices on these iconic cars have plateaued and even come down slightly over recent years; still, a top-condition example will set you back well over a million dollars:
Year: 1956
Model: 300SL
VIN: (19804065?)24613
Engine: 3.0 liter inline-6
Transmission: 4-speed manual
Mileage: mi
Location: Astoria, New York
Price: $1,750,000 Buy It Now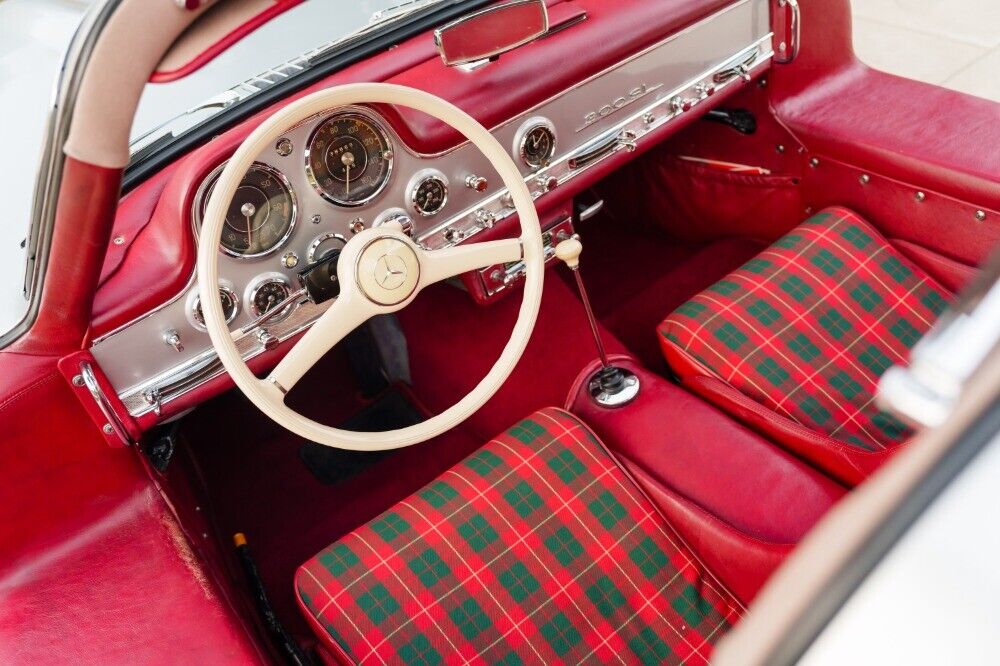 Happy Holidays! 1956 Mercedes-Benz 300SL Gullwing: Life-Long Black-Plate California Car out of 5 Decade Ownership

Make your holiday dreams come true with this 1956 Mercedes-Benz 300SL Gullwing. A life-long black-plate California car with matching numbers that's been under the same ownership since the early 1970's. Silver with a gorgeous plaid interior. This beautiful example retains its original engine and it runs and drives excellent. Offered publicly for the first time in 5 decades. A beautiful driver quality Gullwing that's in excellent condition throughout. Originally born in rare and desirable DB 50 white with red leather interior. You don't often find a car that hasn't been publicly offered in 50 years.
Mercedes-Benz returned to post-war competition in 1952, fielding two of its new 300SL (W194) sports cars in the Mille Miglia. The pair finished a creditable second and fourth overall in this most difficult of events and this promising start was followed up by a win in the challenging Carrera Panamericana. The works first raced the 300SL (Sport Leicht) in open form, but for the Le Mans 24-Hour Race in June a trio of gullwing -doored coup s was entered. High sills were a feature of the multi-tubular spaceframe chassis, and while access was not a problem of the open car, the coup bodywork required innovative thinking – hence the gullwing doors. Karl Kling and Hans Klenk duly brought their Silver Arrow home in first place and the 300SL was on its way to becoming part of motor sporting legend.

Launched in 1954, the production 300SL retained the spaceframe chassis and lightweight aluminium-alloy bodywork of the W194 racer while its mechanical underpinnings, like the latter s, owed much to the contemporary Mercedes-Benz 300 luxury saloon. A 2,996cc overhead-camshaft inline six, the 300SL s engine was canted at 45 degrees to achieve a low bonnet line, and produced 215bhp using Bosch mechanical fuel injection. A four-speed, all-synchromesh manual gearbox transmitted power to the hypoid bevel rear axle. Its racing parentage notwithstanding, the 300SL remains a thoroughly practical car, as civilised in city traffic as it is exhilarating on the autostrada. By the time 300SL Coup production ceased in 1957, some 1,400 examples had found customers.
Rare and most sought-after, the 300SL Gullwing is one of the best automotive investments one can make and this particular example is not to be overlooked.

Life-Long Black-Plate California Car
Out of 50 Year Ownership
Retaining its Matching Numbers Engine
Originally Born in Rare and Desirable DB 50 White
Gorgeous Plaid Red Interior
Offered publicly for the first time in 5 decades
Beautiful Example and Excellent Driver
Iconic Gullwing and a Superb Investment

Price: $1,750,000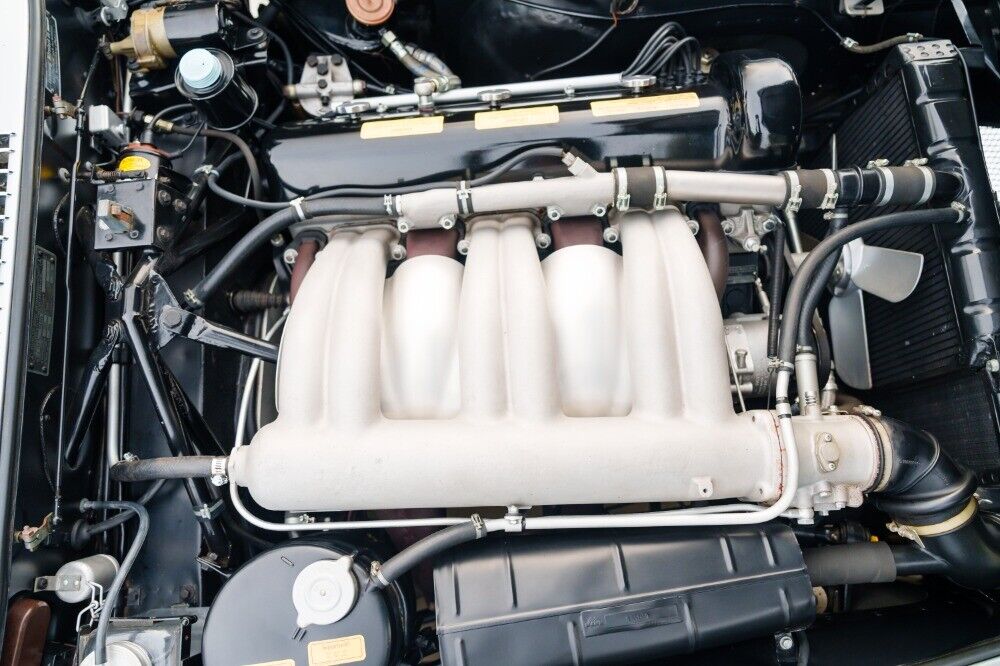 There isn't much left to say other than it's a beautiful example. A silver/blue coupe bid to 1.35 million on BaT in March 2023, but most have been struggling to hit the asking price here. If you're like me it's probably much more a dream than reality in any event, so I'm not sure it much matters what the auction price is.
-Carter