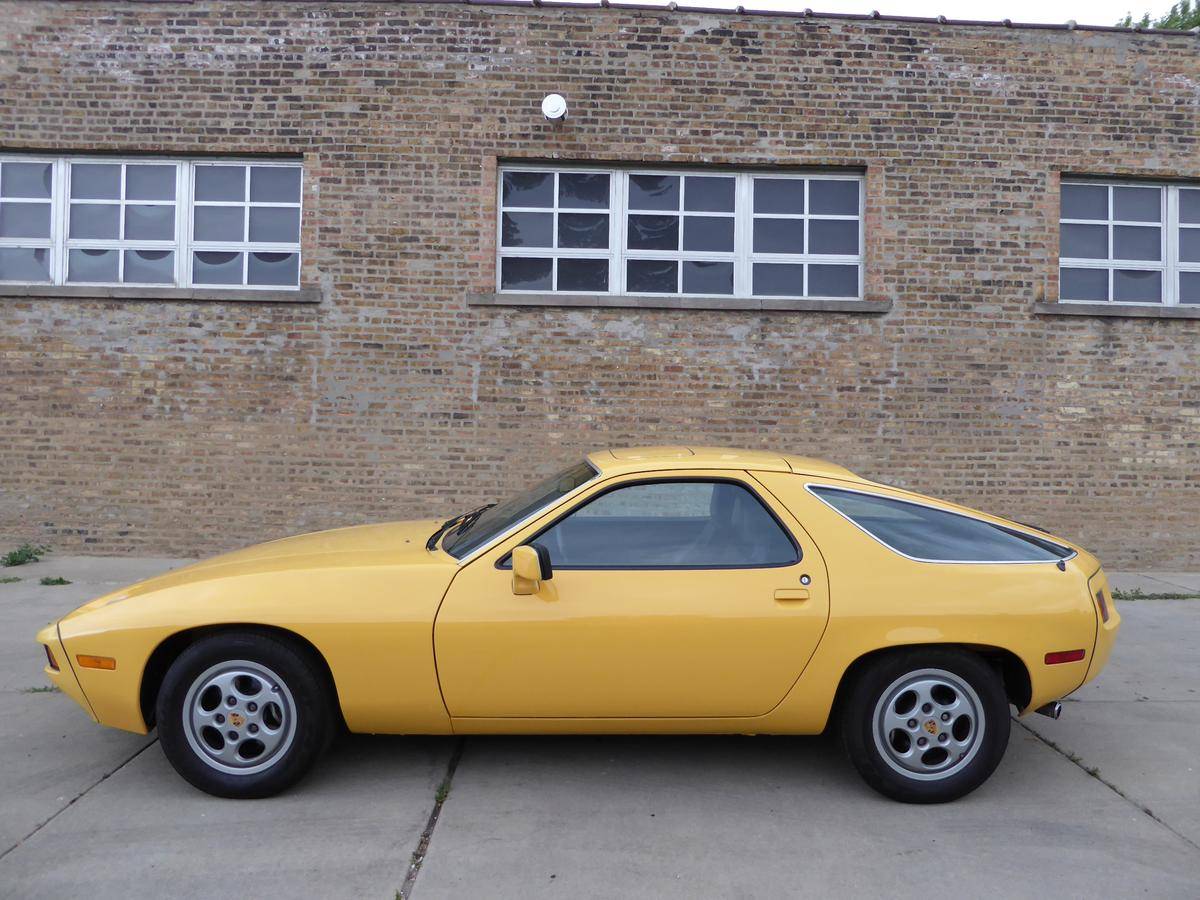 When I was about my son's age (he's just turned 5, amazingly), my father took me to the Porsche dealership. Rows of new arrivals from Zuffenhausen lined up, a cornucopia of Easter egg-colored speed machines. In 1983, the low, organic, flowing shapes of the 911 and 944 stood in vast contrast to the bulk of three-box designs that proliferated the marketplace. But there was one shape that really stuck out to me – the 928.
In 1983, Porsche hadn't yet abandoned its hope that the 928 would ascend to the top of the Porsche model lineup, and because of this I don't remember seeing any 928s outside. Where I did see them was inside the showroom, where I distinctly remember one residing. My father was taken by the 911 (still is, to this day), and perhaps it was a father-versus-son stereotypical response, but the air-cooled model looked old and antiquated. The 928 was, both literally and figuratively, the antithesis of the 911. Water-cooled, front-engined, Grand Touring. It looked like a spaceship both inside and out. Clearly, this was the future I was witnessing.
Yet the 928, for all its press and relative market success, never caught completely on. It was never able to wrest the crown from the 911 as the signature model for Porsche. But what is perhaps most surprising to me is that it is one of the few cars that today, over forty years gone from its design phase, that unlike basically every other car model produced in the 1970s and 1980s, it still looks futuristic today. Okay, admittedly, the plastics have aged, tiny wheels with big, comfy side walls are no longer the norm and flush-fitted windows, lights, locks and antenna would clean the design up significantly. But compare this design to a few contemporaries, for a moment – the 1976 Chrysler New Yorker, the Toyota Cressida, or the Fiat 128. Three different nations, three different versions of the present, none anywhere near as revolutionary as the design that sits here: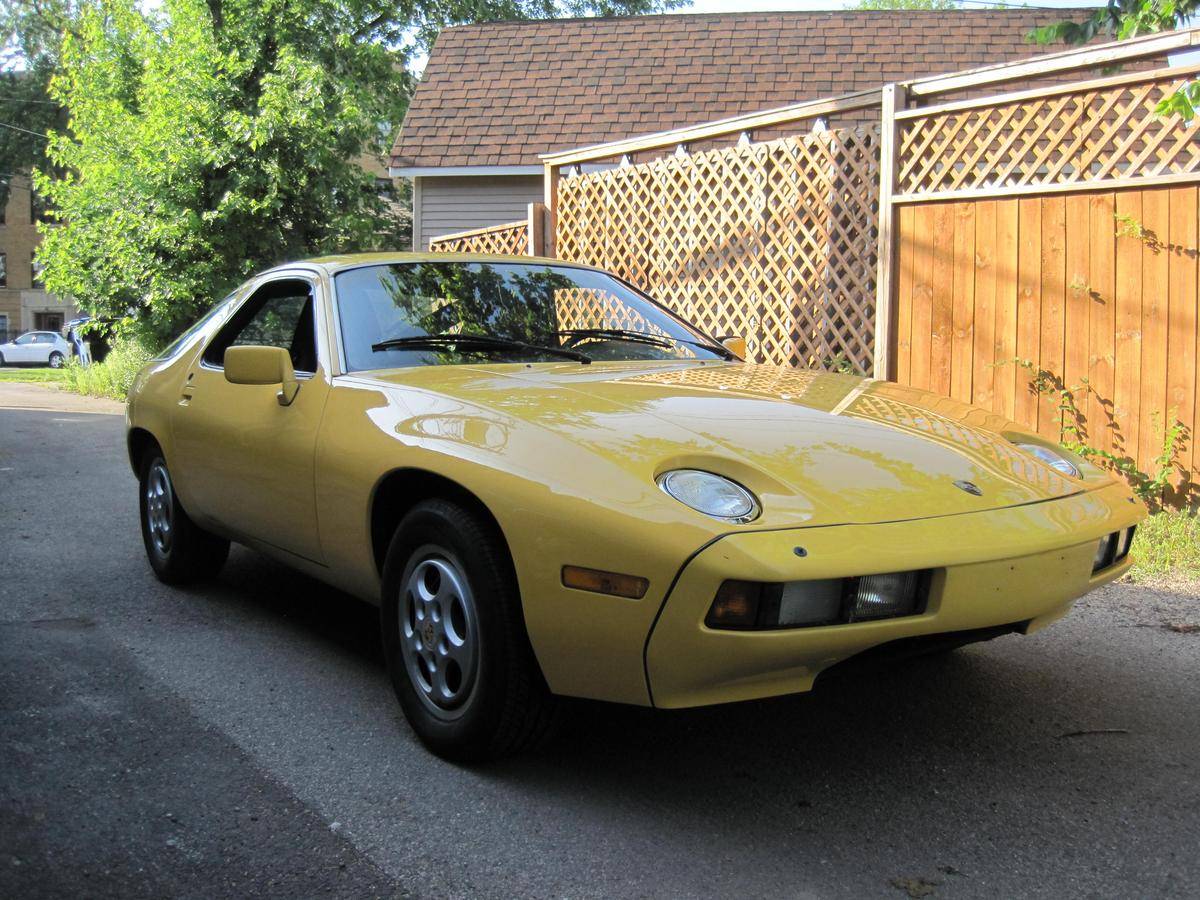 Year: 1980
Model: 928
Engine: 4.5 liter V8
Transmission: 5-speed manual
Mileage: 67,278 mi
Price: $18,900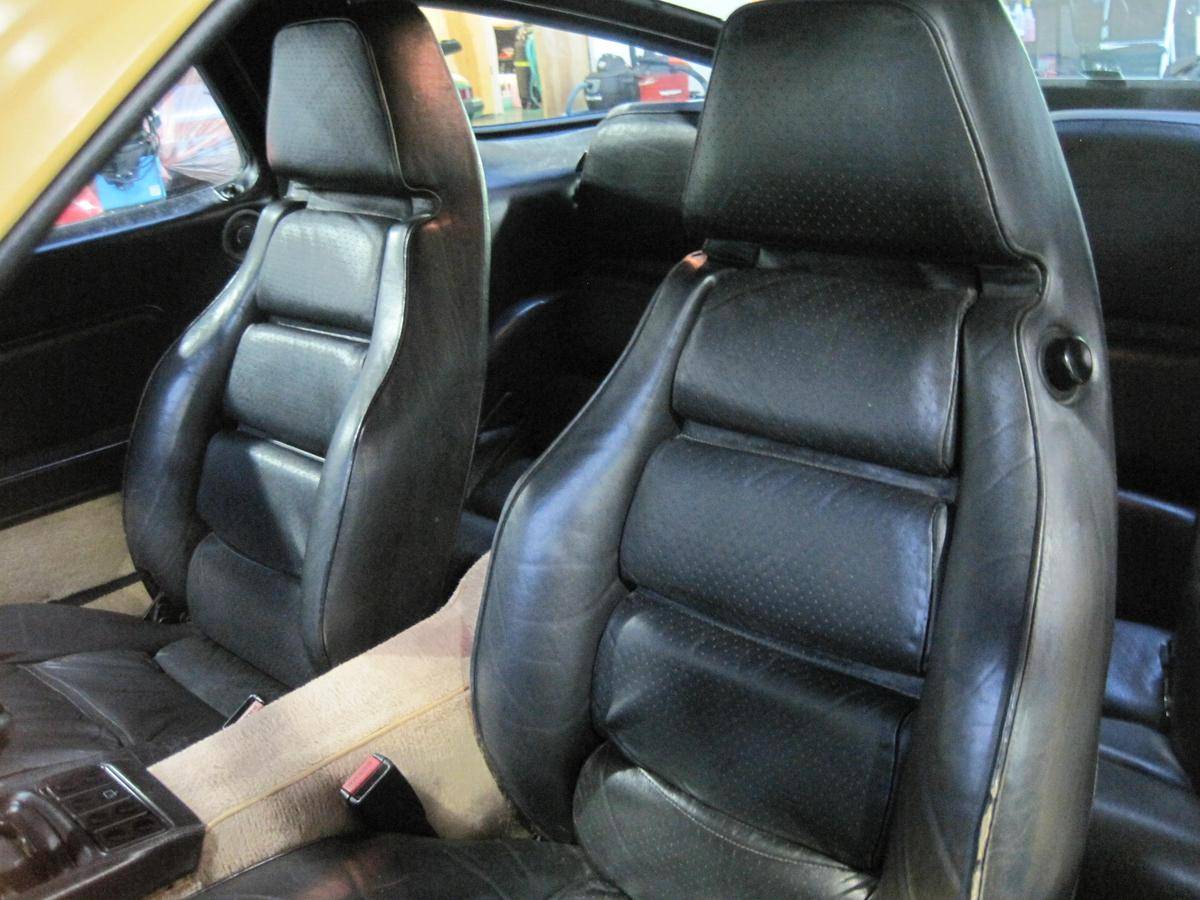 ocation: Chicago, Illinois, 60654
Stock #: M1709
VIN #: 928
Mileage: 67278
Transmission: Manual
Condition: Excellent
Exterior: Talbot Yellow
Interior: Black Leather

Seller's Description:
1980 928 5 Speed Original Talbot Yellow #106
We are please to offer this excellent original example of a well cared for exceptionally well maintained Ultra rare Talbot Yellow early 928 5 speed.

This vehicle spent the majority of it's life in Texas, and the last 3 years in a temp controlled garage here in Chicago. The car has been well cared for.

The Mechanicals on this 928 are all in great condition including engine and transmission. No funny noises coming out if this super tight engine, No leaks that we have observed , Recent Belt service!

The undercarriage is dry and clean and rust free as shown in pics, super clean and detailed. Wheels and tires are mint, no scratches on the rims with excellent tread on the tires, tires are older but have hardly any miles on them . Rear shocks and exhaust are brand new. The car handles remarkably well for it's age, takes corners well and is an absolute joy to drive.

A/c Texas car,
properly working sunroof and power windows
very strong brakes
tight quiet exhaust

Interior is in very good condition with minor wear on the original seats, Dash is super nice with very minor shrinkage in a small area near the vent, all other panels are super clean and straight including a pristine headliner, very nice door panels and very clean and nice rear interior panels with no shrinkage

Paint is absolutely gorgeous, it has beautiful depth and shine, zero dents or dings, 9.5 out of 10

All guages and electronics are working great including speedo and tach
This car has 67k original mileage. There are no stories with this car, we welcome and encourage inspections prior to purchase.

Please call Mas for details 312 884 1 1 7 4

Price: $18,900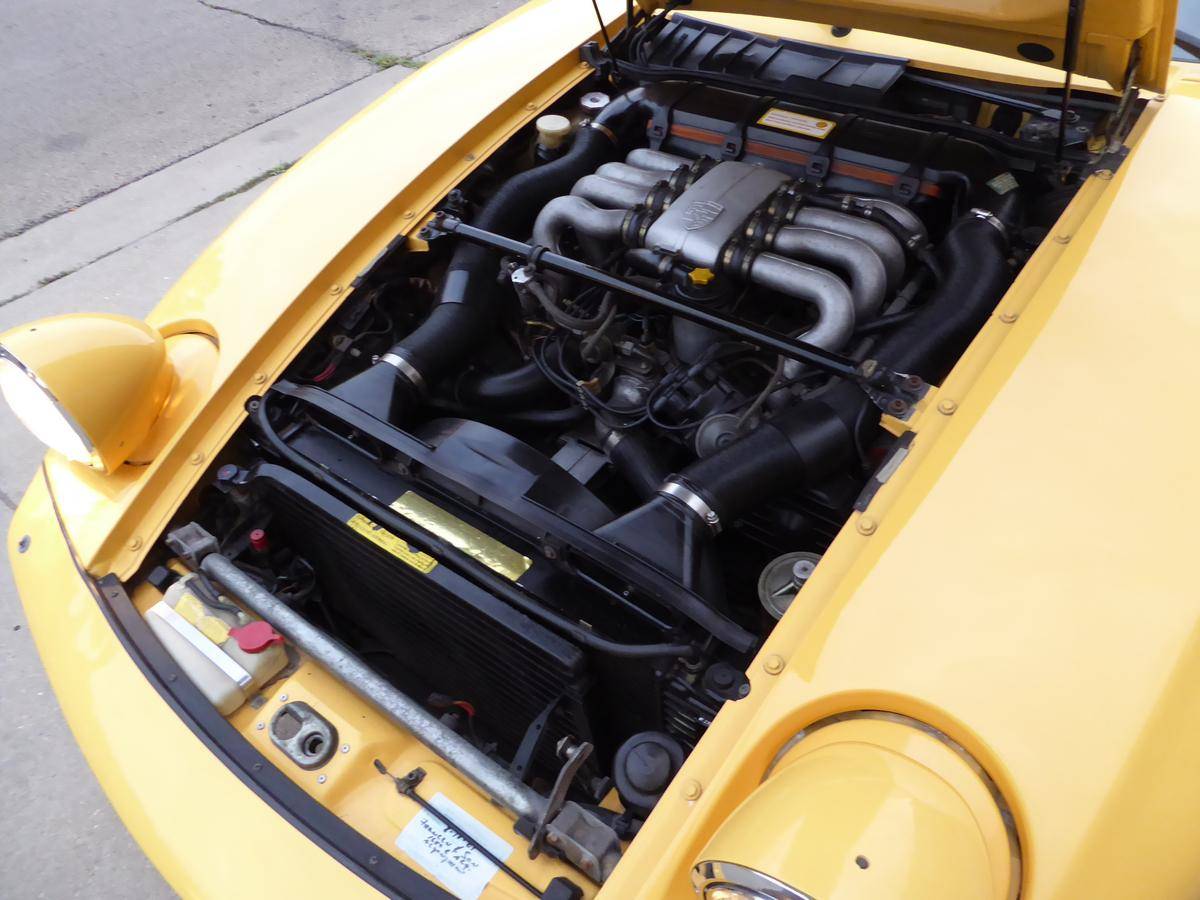 A total of just below 61,000 928s were produced over the nearly 20 years of production, and the model was never imported to the U.S. in very large numbers. 4277 were made in the 1980 model year, with a little over a third (1,639) earmarked for this market. The early 928s are a mixed bag in terms of collectability; they are the cleanest of the designs, but offer the least sport compared to the later models. This 1980 is a 4.5 liter, 16 valve motor rated at 220 horsepower. 0-60 for the 5-speed manual was 7.5 seconds as the 928 was a pretty heavy car at 3,350 lbs. Top speed for the $38,500 GT was 143 m.p.h.. There weren't many running changes between the 1977 introduction and 1980 model year for the 928, with 1981 being the first real step up for the model.
While in terms of sport this top-tier Porsche would now have trouble keeping up with a standard Golf, a few things stand out. First, it's in apparently fantastic original shape. The Talbot Yellow is an unusual color to see on the 928, but brings me back to those Easter egg tones I saw when I was a kid. The car wears original 15″ Phone Dials; 16″ was an upgrade option. Inside, the black leather looks quite good in general minus some acceptable wear on the piping of the driver's seat. Pictures of the undercarriage show a pampered life for this middle-ager and under the hood looks tidier than most. Indeed, the only real complaint one could have is that the replacement Panasonic radio looks woefully out of place.
So, if you love early 928 designs like I do, this combination of rare color, rare nearly original condition, and 5-speed manual with the report of all items functioning is great. The price will put you into a later, better performing S or S4, true, but there's a purity in the early cars that for me outweighs the poster-child bespoilered models which came later in the 1980s. This car is still a rocketship that transports me to the future (and, ironically, to the past at the same time).
It is perfect.
Thanks to our reader Chris for the spot!
-Carter