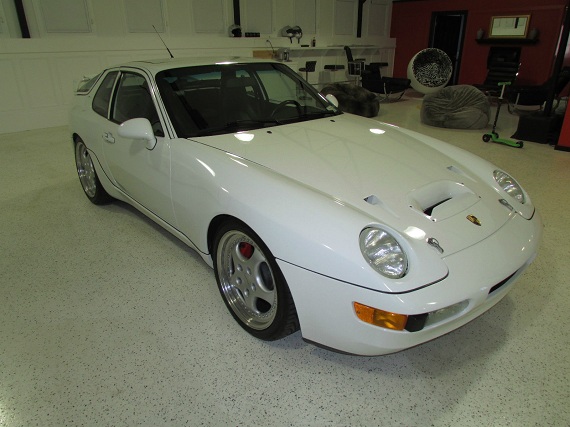 There are rare Porsches, and then there are rare Porsches. Like the 944 Turbo Cup Paul wrote up recently, today's 968 Turbo S replica is a car that very few will ever get to see and a fair amount of Porsche enthusiasts in the U.S. don't even know exists. The ultimate streetable front engined Turbo coupe from the end of the run, the Turbo S took the 2.5 8V turbo inline-4 to new heights of power by utilizing the newer S2/968 3.0 block with the earlier 944 Turbo S bits on top. Power reached over 300, a healthy bump over the existing 944 turbo and 968 16v. But there were only a handful made – around twenty between racing and street versions, making it one of the rarest Porsches ever made. This means you're not likely to see one anytime soon – making the prospect of owning this replica much more appealing: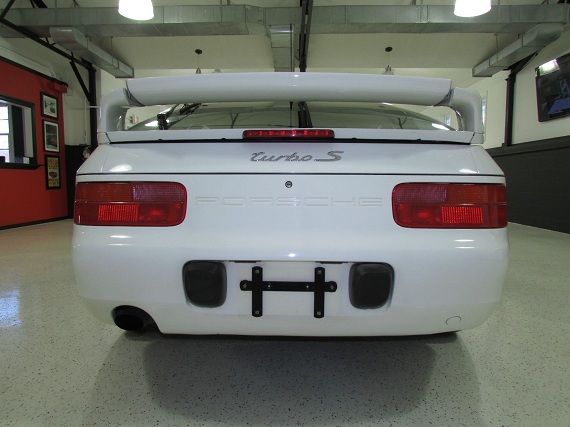 Year: 1994
Model: 968 Turbo S
Engine: 3.0 liter turbocharged inline-4
Transmission: 6-speed manual
Mileage: 12,878 mi
Price: $120,000 Buy It Now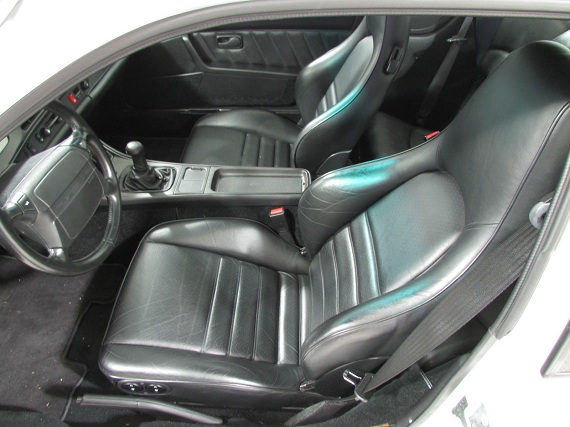 THIS CAR WAS PART OF THE LIOYD HAWKINS COLLECTION, A WELL-KNOWN DRIVER AND PORSCHE ENTHUASIST, WAS RESPONSIBLE FOR THE BUILD THAT WAS EXECUTED BY Rennsport PORSCHE IN LOUSIANA. The Porsche 968 was the final evolution of the four cylinder, front-engine cars that began with the 924. Introduced in 1992, the new Porsche was powered by a three Liter version of the 944 engine further refined through the use of VarioCam variable valve timing, a dual-mass flywheel and upgraded engine management. The new model be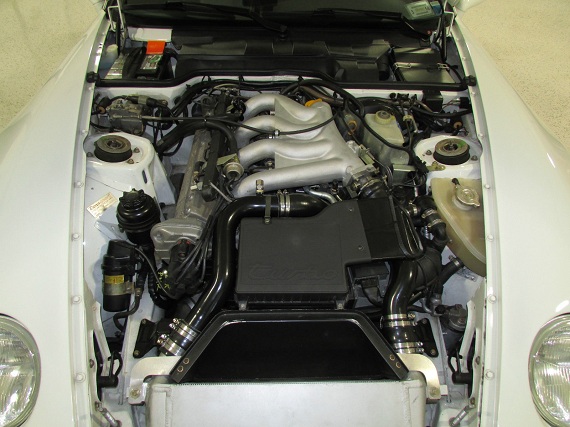 This Turbo comes from the same seller as the arguably quite overpriced and not completely right Turbo Cup. There are pitifully few details offered on the build of this car. Even without knowing that, the value seems pretty off; because it's a replica, you need to add up the modifications and see what the price will bring you. Build a solid 300hp 3.0 Turbo? Probably $15,000 – $20,000 to do it right and make it pretty. Get a lower mile 968? Sure, another $20,000 there, give or take. Aero bits? Available, and while expensive the front and rear clip painted shouldn't run more than $5,000 to $6,000 even with the best job. The wheels are great, but shouldn't run more than a few thousand there, too. That leaves around $60,000 in value unexplained and, in my mind, unwarranted. For the full asking price, that car would need to be perfect and correct, and small details like the hood pins have me questioning the detail orientation. It sounds silly, but I just don't think a $120,000 replica should be running the same hood pins as my Coupe GT. I know what I paid for them, and I cheaped out on the Aerocatch pins but wish I hadn't – and I wish the seller/builder hadn't cheaped out on this car, either. It's a neat looker for sure, and I bet has the speed to match the looks, but I'd estimate it's only worth half of the ask at best.
Thanks to our reader Matt for bringing this rarity to our attention!
-Carter