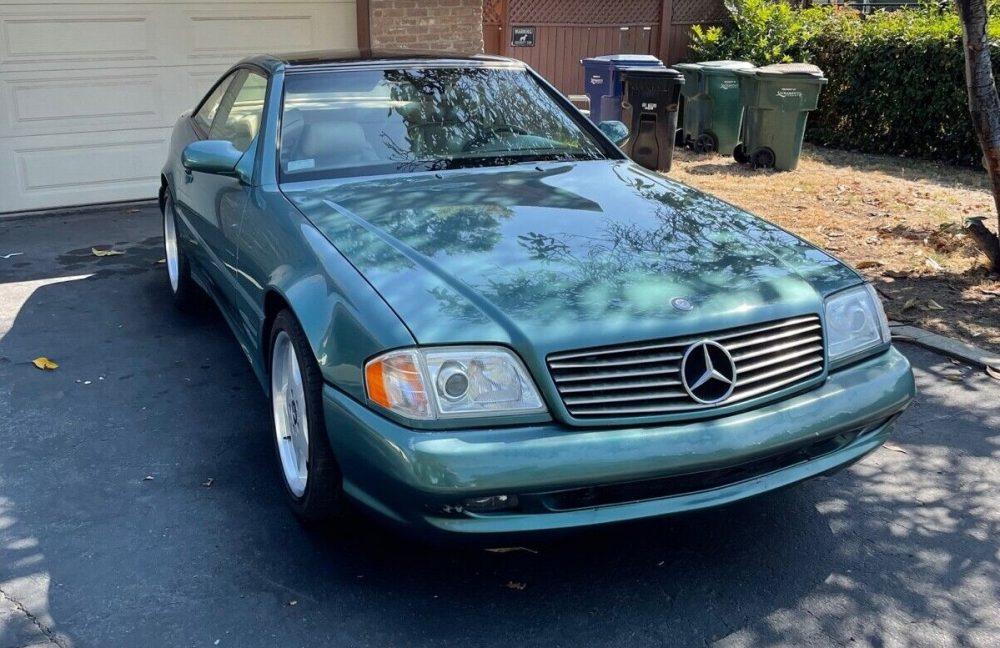 I'm always curious about how much of a "project" people are willing to endure. Naturally, this becomes just a math problem really fast with almost everyone undervaluing their time. However, sometimes our ego gets the best of us and we think we can fix things much easier, and a lot of times cheaper, than it actually ends up being in reality. Today's car, a 2002 Mercedes-Benz SL500 up for sale in California, is one of the "projects."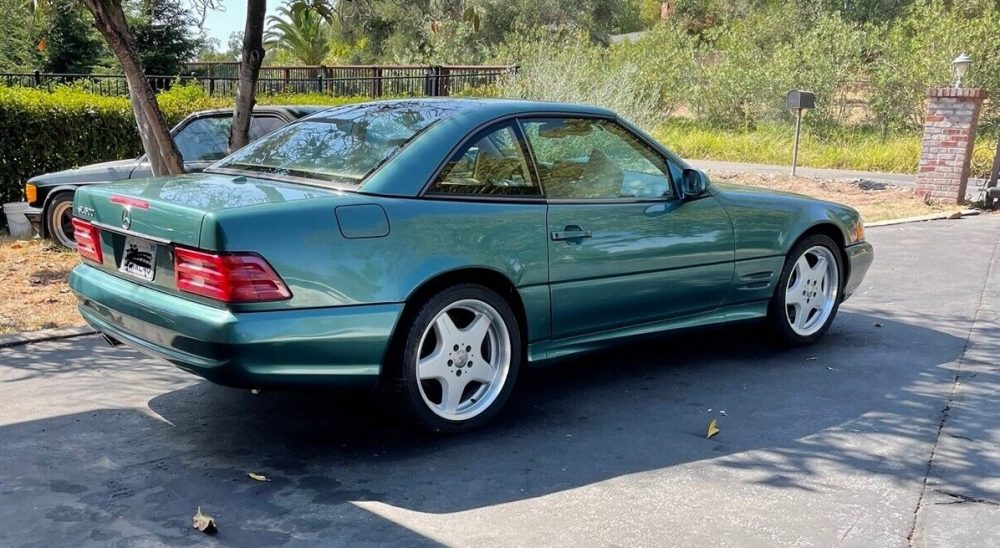 Year: 2002
Model: SL500
VIN: WDBFA68F72F201332
Engine: 5.0 liter V8
Transmission: 5-speed automatic
Mileage: 108,010 mi
Location: Fair Oaks, California
Price: Reserve Auction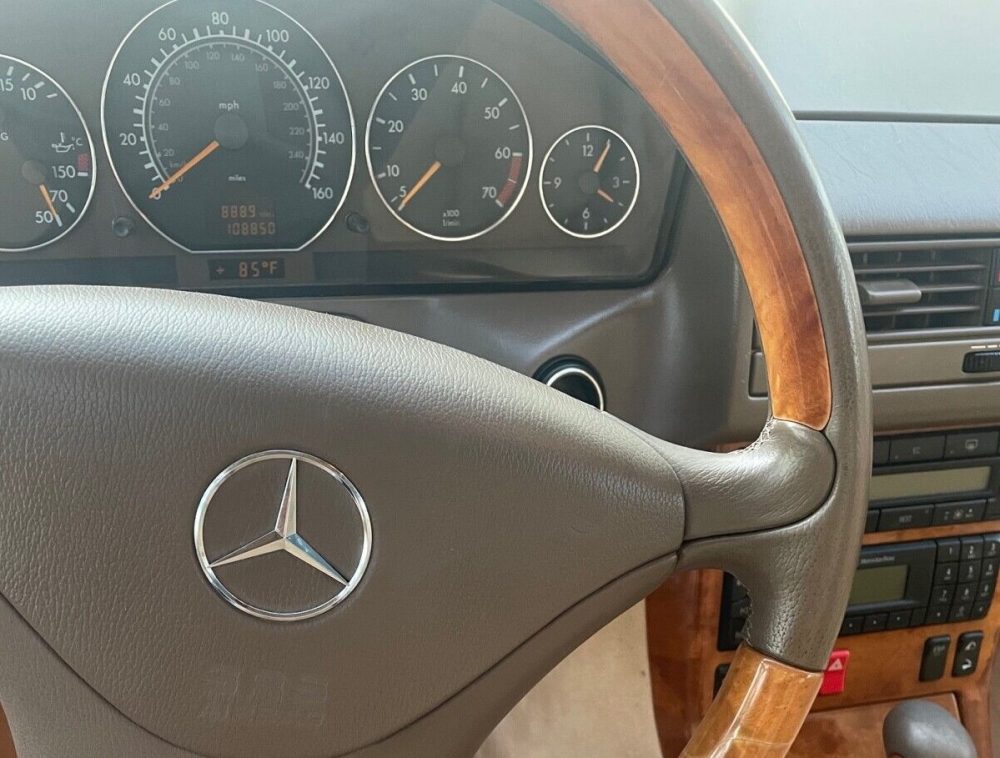 About this vehicle
This 2002 Mercedes-Benz SL500 is an original. The owner has had it for 3 years. The vehicle runs great and is mainly used for weekend drives.
Vehicle Details
I am selling my 2002 Mercedes SL500 with the rarest of options in one Panoramic roof along with a Sports Package and heated seats.

The perfect color combo of mineral green and cream leather. Extremely clean with some blemishes of fading of the front bumper. A couple of scratches and bubbling of a small area of paint.

Last year of the R129 SL with all the options. Original window sticker also available . Both Keys!!

Recent service included a change of fuel pump.

It has 108k and runs beautifully. No scams and joyrides. A great buy of a rare SL!!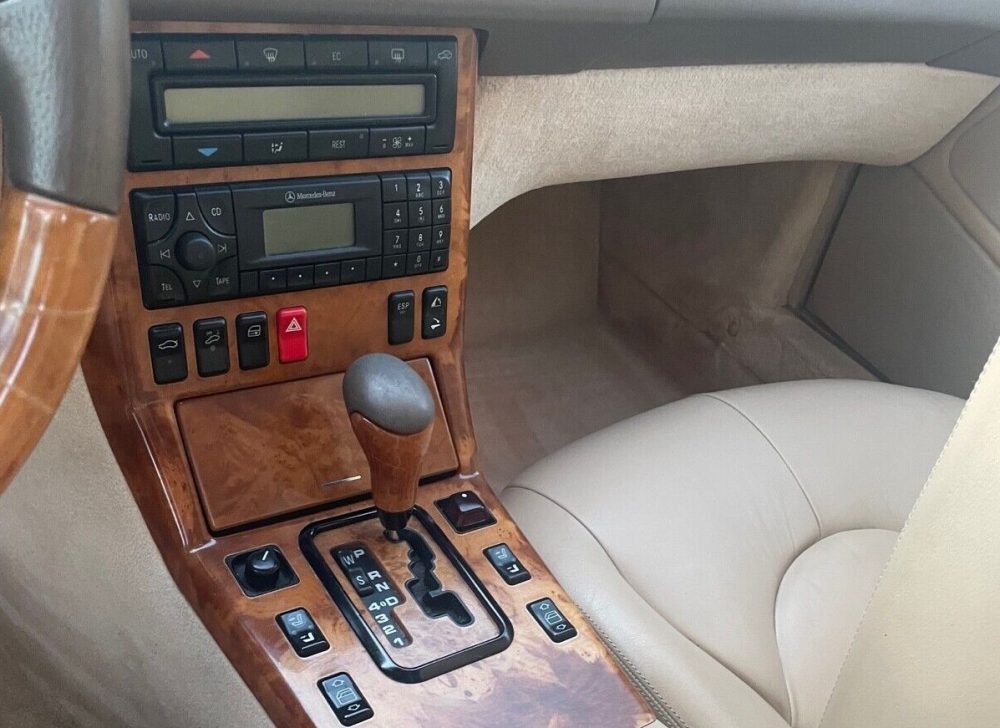 Naturally, I was drawn to this one because it is a final year R129 with the SL1 and SL2 packages along with the very rare panoramic roof. Also, the nice color of Mineral Green Metallic didn't hurt either. That is where the good news stops. As you can maybe see, the front bumper is toasted across the top with almost all of the clear coat completing flaking off. Thanks, California sun. Also, you'll notice that the grille is bent on a few of the fins as well. Not the end of the world, but those grilles aren't cheap if they can't be fixed. Inside, more sun damage with cracked wood trim and a little bit of wear on the seats. Could be much worse.
The question is, is this worth the trouble? You'd have to paint the bumper, try to fix the grille, and live with the cracked wood. Not exactly the most difficult of jobs, but at what price? You can still snag nice late-model R129s in the mid-teens, and this one with over 100,000 miles isn't going to command any price premium for that alone. For me, north of $10,000 is probably where I'm jumping off the ride and just buying a car that is already nice. Maybe you look at this one differently?
– Andrew