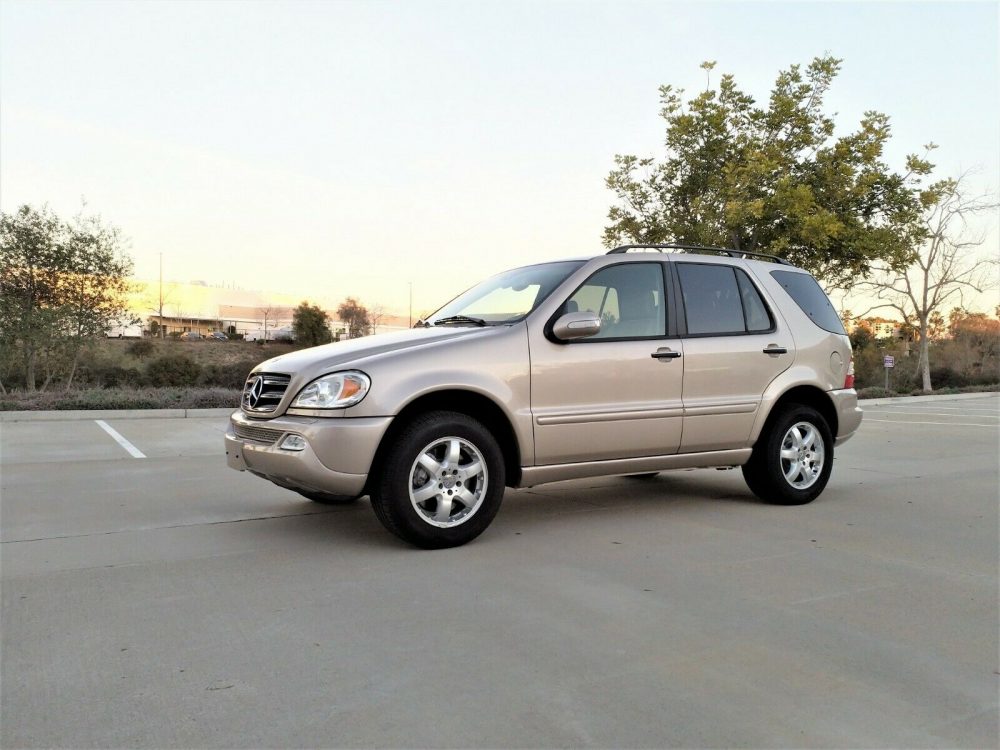 A few weeks ago I dug into the first generation Mercedes-Benz ML and explained while it was a hit when it came to sales, the actual nuts and bolts of the vehicle were less than impressive. A lot of you chimed in the comments section and shared your experiences with them and I can't say I was all that surprised at what I saw. Naturally, as the years went on and Mercedes gave a face lift to the old Alabama trash can, things got a little better. Mercedes pretty much had to as every other luxury automaker was going full swing into the SUV market including Lexus with its RX300 in 1999, BMW with its X5 in 2000 and Porsche coming in heavy with the Cayenne in 2004. Suddenly the fight for all those upper-middle class dollars got really intense to see who could out do each other and still have to fend off the old guard upscale SUVs from Land Rover and the Toyota/Lexus Land Cruiser/LX.
As the years went on, Mercedes somehow had the space to add not one, not two, but three V8s under the hood of the W163. The M113 4.2, 5.0 and 5.4 liters were all borrowed from other Mercedes cars in the lineup, with the 5.4 coming from AMG. Today's ML up for sale in San Diego I wanted to look at features the 5.0 liter badged at the ML500. Naturally, there are a bunch of these ML500s out there for sale and I didn't want to pick any average one because they aren't all that interesting and you can probably guess the condition they are in. This one however has just 57,000 miles and features the rare Designo interior option that I always love checking out. But much like the very low mile and clean ML320 from weeks ago, are you willing to pay the above average price for it just because it is clean?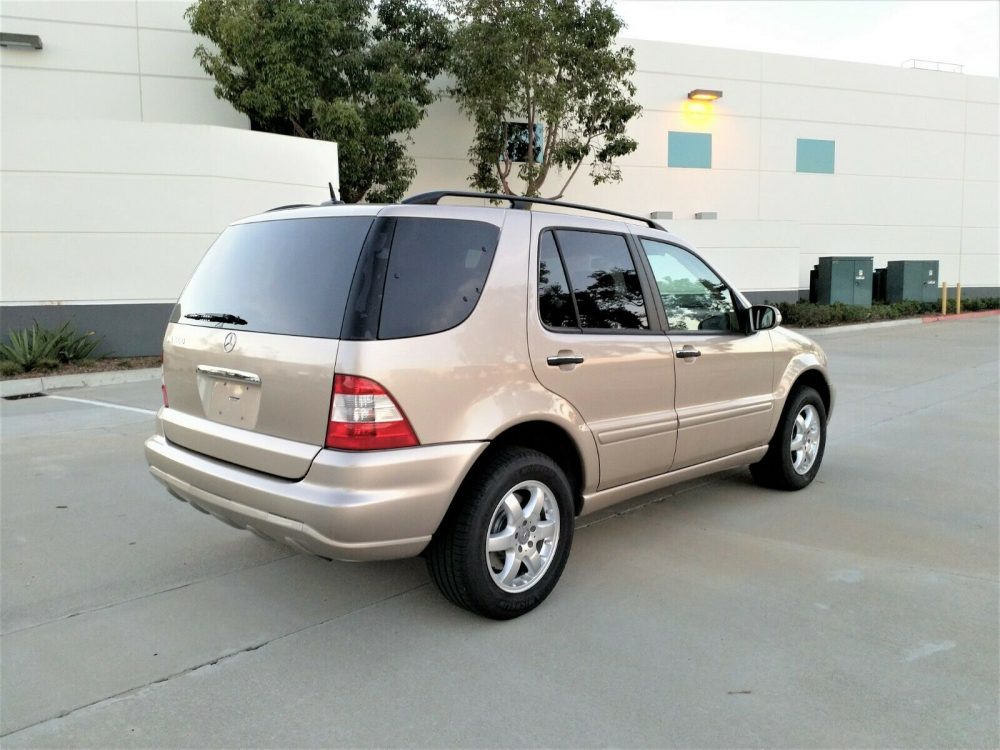 Year: 2004
Model: ML500
VIN: 4JGAB75E84A481672
Engine: 5.0 liter V8
Transmission: 5-speed automatic
Mileage: 57,022 mi
Price: $12,000 Buy It Now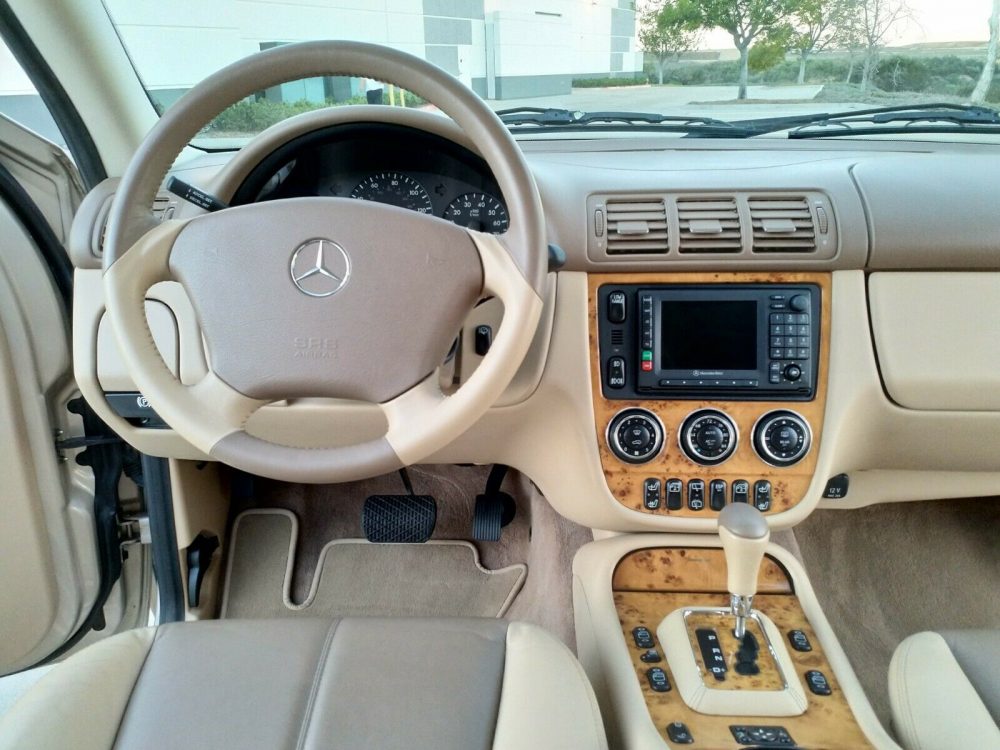 2004 Mercedes-Benz ML500 4Matic | Desert Sand Metallic on Java/Borneo Designo Interior | 57,000 miles

For sale by owner 2004 Mercedes-Benz ML500. This vehicle is very clean and features some of the best options available on the M-Class. In addition, this is a very low-mileage ML500, which is very rare to find.

The exterior, interior, and mechanical condition are all very good. The car doesn't have any rust, has very nice paint, and features special five-spoke alloy wheels in very good condition.

The interior is spotless and features the original leather-trimmed Designo floor mats. All of the leather on the seats is very supple, the wood trim isn't faded at all, and the headlight is in excellent condition. A factory navigation stereo system with Bose sound is fitted. Included are the navigation discs.

Mechanically, there are no warning lights on, the A/C works great, the car shifts effortlessly, and the engine makes excellent power. The ML500 received much better brakes than the standard ML320 and ML350, too.

One of the most luxurious options this vehicle has is the Designo interior which includes:
– Java interior with Designo two-tone Java/Borneo Nappa leather on seats, doors, steering wheel, shift
knob and shift gate trim.
– Natural poplar wood trim on doors, console and shift gate.
– Java floor mats with leather trim.

In addition to the Designo interior, this particular model is heavily optioned with the following packages:

– Sunroof Package – power tilt sliding tinted glass sunroof. Power rear quarter vent windows.
– ML500 comfort package – Memory seats, power folding mirrors, rain sensor
– Lighting Package – Xenon lights, headlight washers, flash to pass feature
– Bose Audiopilot sound system with CD-Changer
– Heated seats
– Navigation system

This vehicle recently had an oil change, alignment, four new Michelin tires fitted, air filter replaced, rear brakes replaced, and new windshield wipers. It is ready to drive anywhere.

Don't miss your chance to own one of the best models of the W163 generation, a 2004 ML500!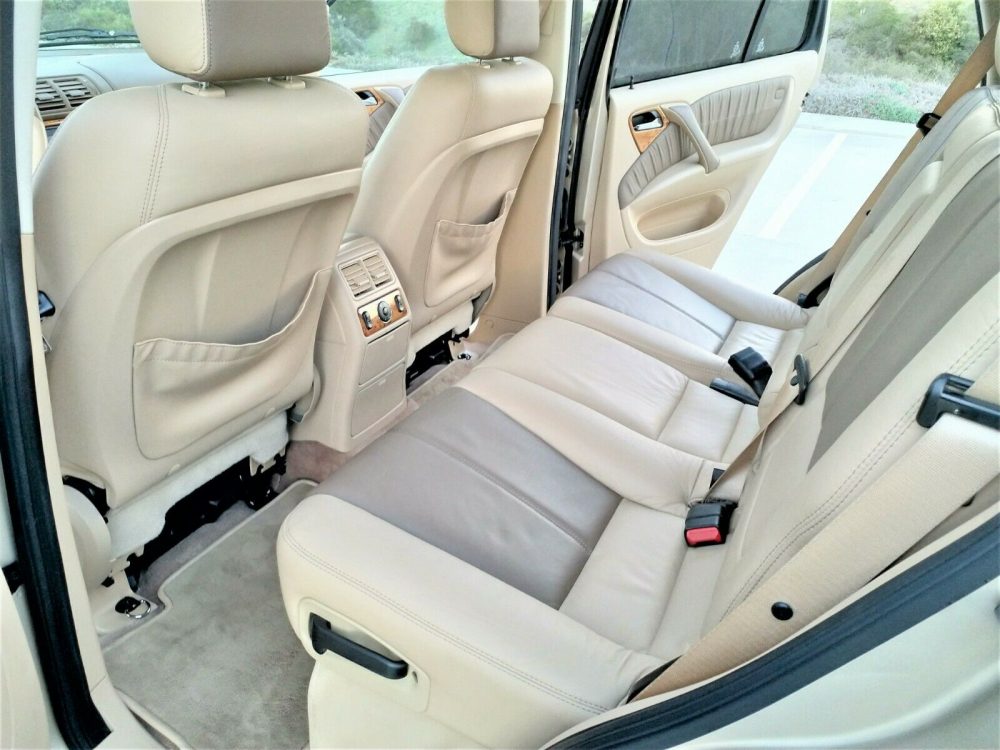 Unlike the Jade Green Porsche 911 from last week, this ML is beige on beige on beige. The two-tone Designo interior helps break up the monotony off all the similar colors, but don't come into this thing looking to be excited from the color palette. Of course, Mercedes had to spice up the name and call the paint "Travertine Beige" and the leather is "Borneo", but you can call it whatever dull name you have for it. The one saving grace is that the wood is the unique Pappel which you don't see all that often. The overall condition of this W163 is really clean and supports the 57,000 miles. I'm sure being in San Diego for its entire life helped keep it this way, but it does take some effort to keep a ML looking this nice.
Like the 1999 from a few weeks ago, an example this clean with these miles does carry a premium asking price compared to the rest of the market. $12,000 is a lot of money for a 15 year-old ML, so whoever wants to pony up the cash for this has to really love this thing. Would I pay that? No way. I'll gladly pay $5,000 for an example with 155,000 miles and a cigarette burn on the floor mat to have the same experience this one gives me. But for someone out there who dreams of a really nice ML, if there is such a person, this one is tough to beat.
– Andrew