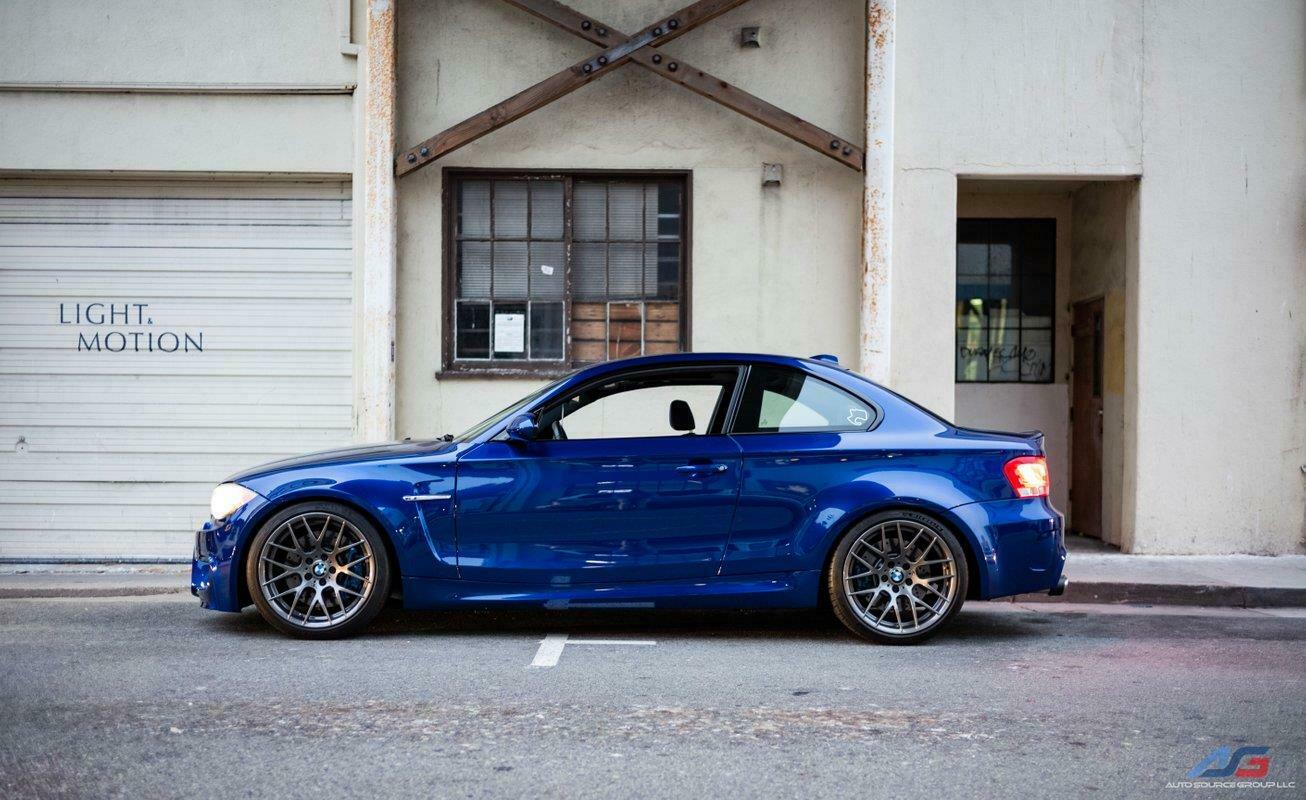 What if….
I do love a good automotive 'What if…'. What if Volkswagen brought all its cool models here. What if Audis were reliable. What if Porsche followed through on the promise of the 968 Turbo. Well, today's example questions what would happen if BMW slotted all of its E9X M3 bits into the lighter, smaller chassis of the E82.
That was partially done with the 1M Coupe, though it retained 'only' a turned-up version of the N54. Auto Source Group decided that just wasn't enough, and commissioned a build with the full assortment of M3 bits, including the EDC suspension and…more importantly…the 8,400-rpm 4-liter V8. And then they refinished in it San Marino Blue. The result? Wows throughout, including the pricetag.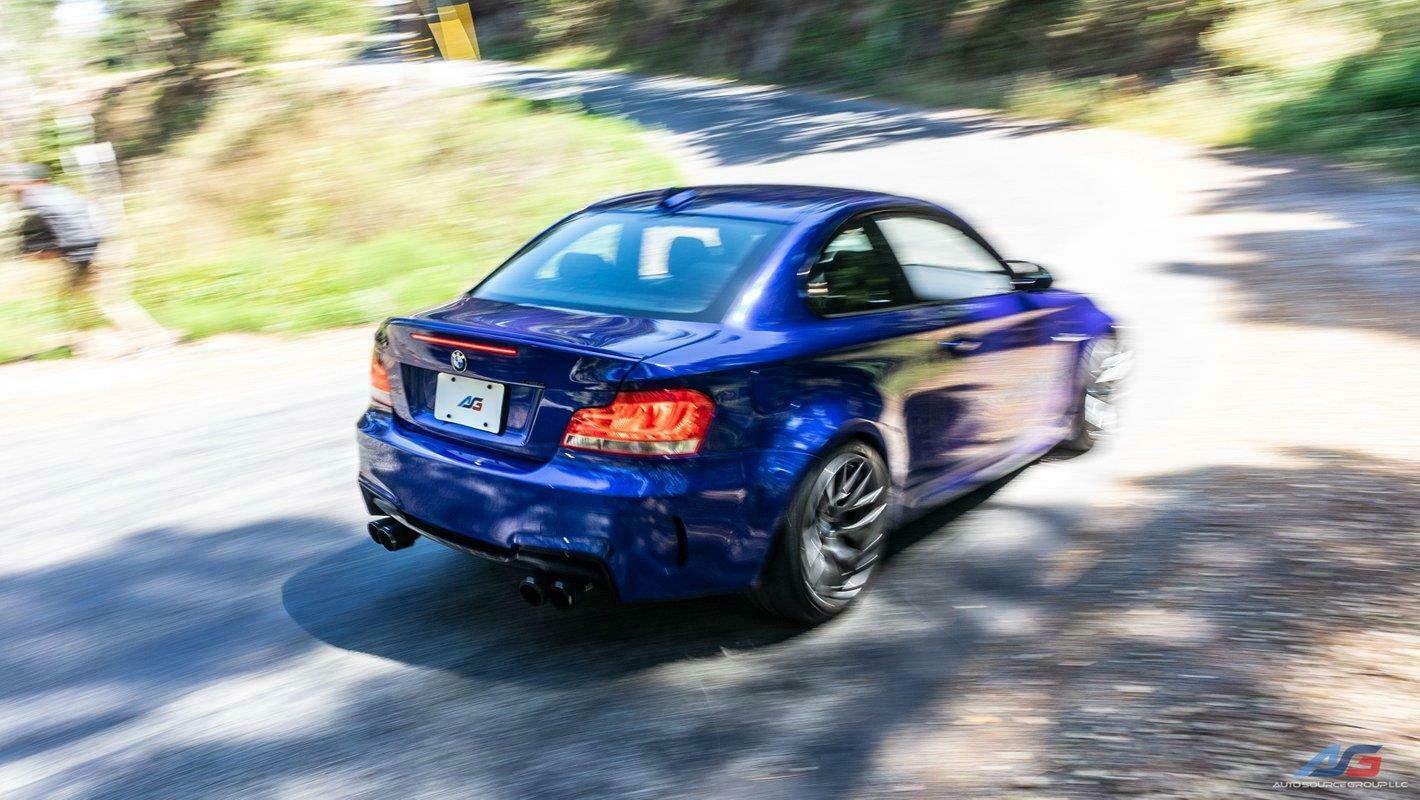 Year: 2011
Model: 135i Coupe
VIN: WBAUC9C56BVM09241
Engine: 4.0 liter V8
Transmission: 6-speed manual
Mileage: "11,000" mi
Location: Miami, Florida
Price: $140,000 Buy It Now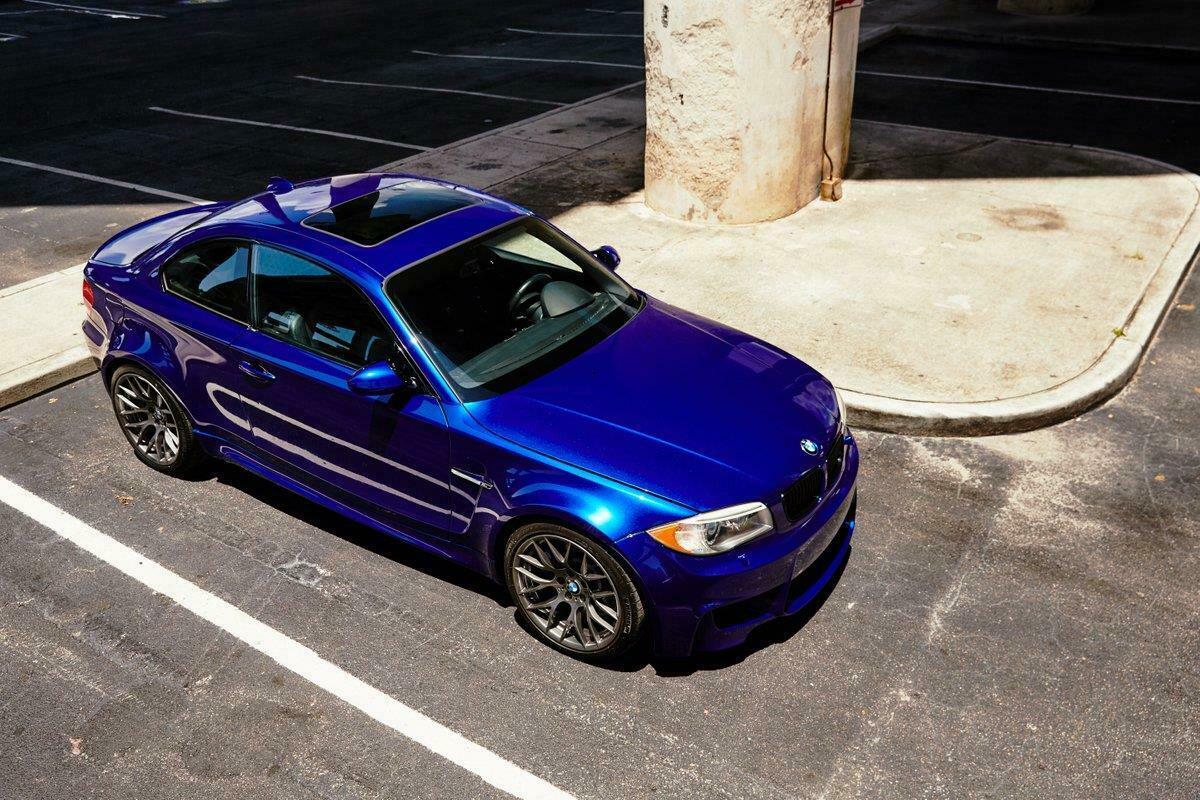 Vehicle Original VIN : WBAUC9C56BVMO9241
Being that the BMW 1M is arguably the greatest modern legend to come out of BMW's facilities, the following for these cars grows tremendously as it is believed to be one of the last great BMWs made. With limited production numbers and almost perfect power to weight ratio, the 1M has a well earned reputation…however we at Auto Source Group wondered, "How could we make it better?".
With the minds at Masterclass Auto, we realized that there is a huge potential for this car to improve. In fact, we decided to make the car BMW never made.
Getting a full manual drivetrain out of an e92 M3, we decided to build the 1M the way it should have been from the factory. Had the 1M been made with a V8, we believe that the car would simply be too great. That being said, we produced a FULL vehicle with all BMW parts and more. This is not a simple swap for the track, instead this is a fully customizable vehicle with homage to the BMW brand.
Equipped with the full drivetrain from an e92, we also decided to swap subframes, EDC suspension components, and even all brains of the e92 into this car.
Named Leipzig One after the Leipzig plant used to build this chassis of car, we decided to make it a fully functional, made to OEM spec, vehicle that people will be able to commission and fully customize as well.
All e92 components will be transferred over, including MDM modes, EDC modes from the adaptive M suspension, and instrument clusters. The vehicle is painted in BMW Individuel San Merino blue with Estoril Blue brake calipers with black sport interior.
This vehicle will also have M3 brakes, will be lower than stock height by approximately 1.5 inches, and the M3 wheels will also stick out 5mm's more than OEM. This vehicle has countless hours of engineering for a completely custom made exhaust from the headers back, ending in Akrapovic carbon fiber tips.
This is more than a "build". This is the BMW 1M reimagined…
Exclusively available through Auto Source Group Miami.

Actual VIN WBAUC9C56BVMO9241

For more on this build, feel free to visit

Follow us on Instagram @ASGMIAMI
WE ACCEPT TRADES
We can assist with shipping worldwide
877-744-9196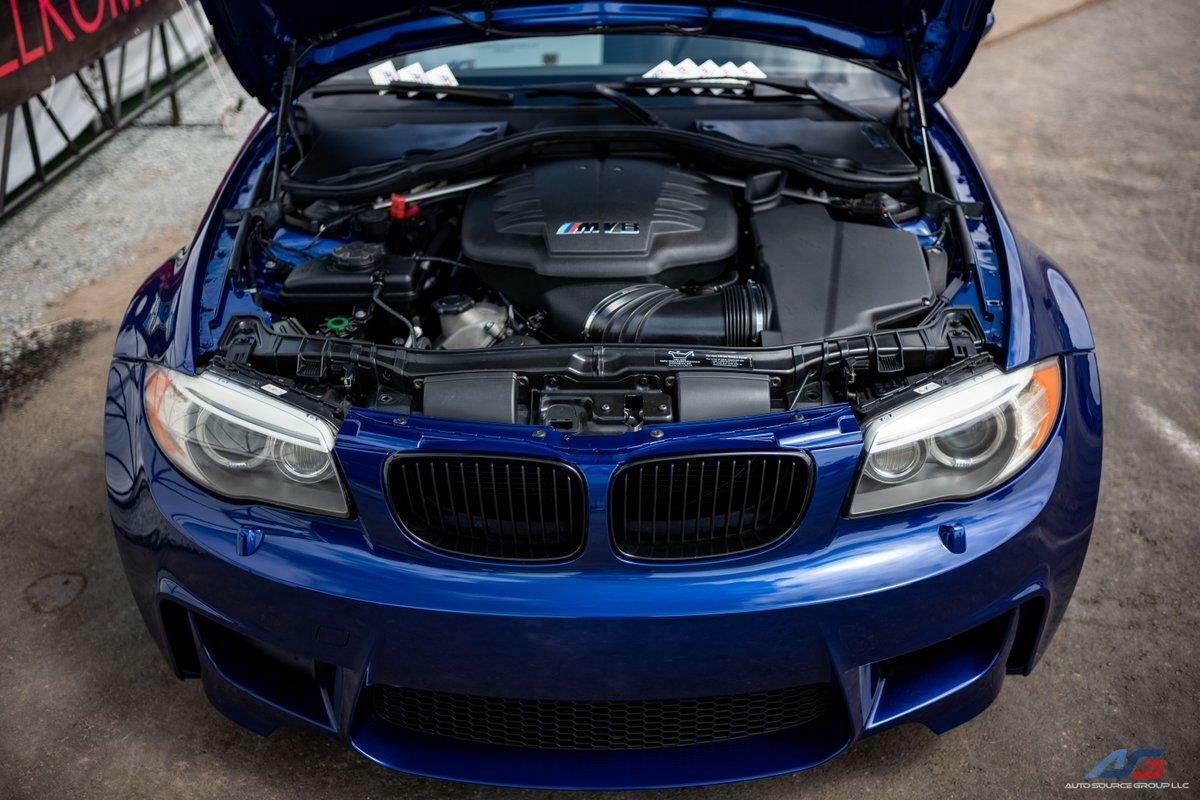 This is an interesting car, because it's presented as a 1M and the VIN is thrown into the description. Well, it decodes as a 135i coupe, so the bodywork has been added to look like a 1M. It was originally a Space Gray example that was equipped with the M Sport package, but the N55 has been replaced with an S65 V8. Now, if it wasn't weird before, it gets more weird. The seller claims it's also a 4.4, which would require quite a bit of work that the seller doesn't go into. They also don't really go into its history, which a search of the VIN reveals. The car was apparently a track car that had 1M-style bodywork added to. The rear wing was then removed, the car was refinished in its current shade, and the S65 was added along with E92-spec bits. Is the one being sold here the same car as written up on BMW Blog? It would seem to be, but the ad is also written almost as an 'as if we will do this' and the intake is different on that car. Should more of its actual history be disclosed? Probably. And definitely for the $140,000 asking price.
-Carter