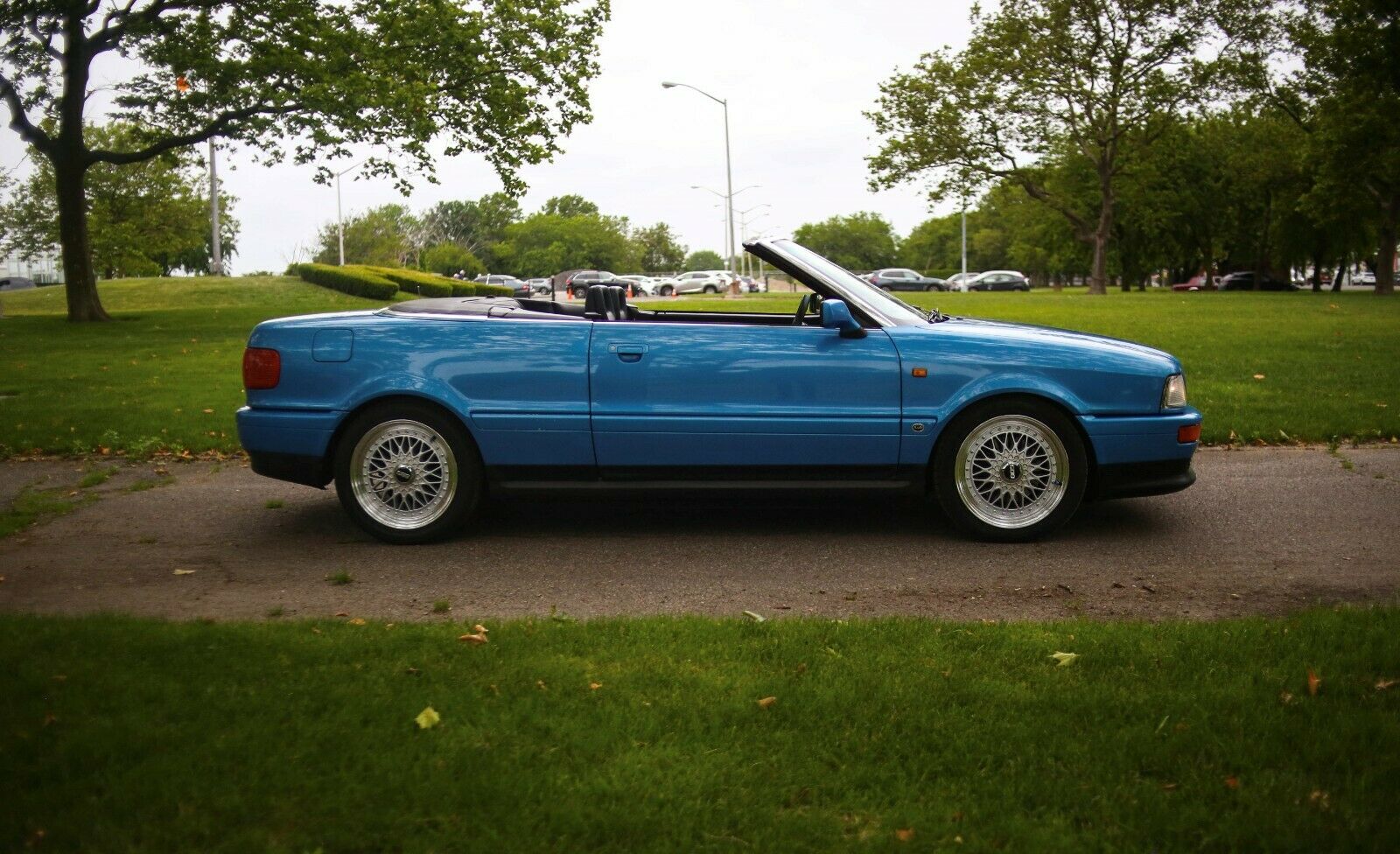 The Audi Cabriolet was no stranger to our shores, and while it wasn't the most exciting German convertible out there it was also a pretty handsome and competent one. I last looked at one about two years ago:
In the US we had few options; all were powered by the 2.8-liter V6, all were four-speed automatics, all were front-drive only. You could get nice alloys and sport seats late in the run, but really – that's about it. However, in Europe there were several engine options and a manual available. Couple that with the much better European-specification bumpers, through in an awesome color for good measure, and it's easy to see why this particular Cabriolet is appealing: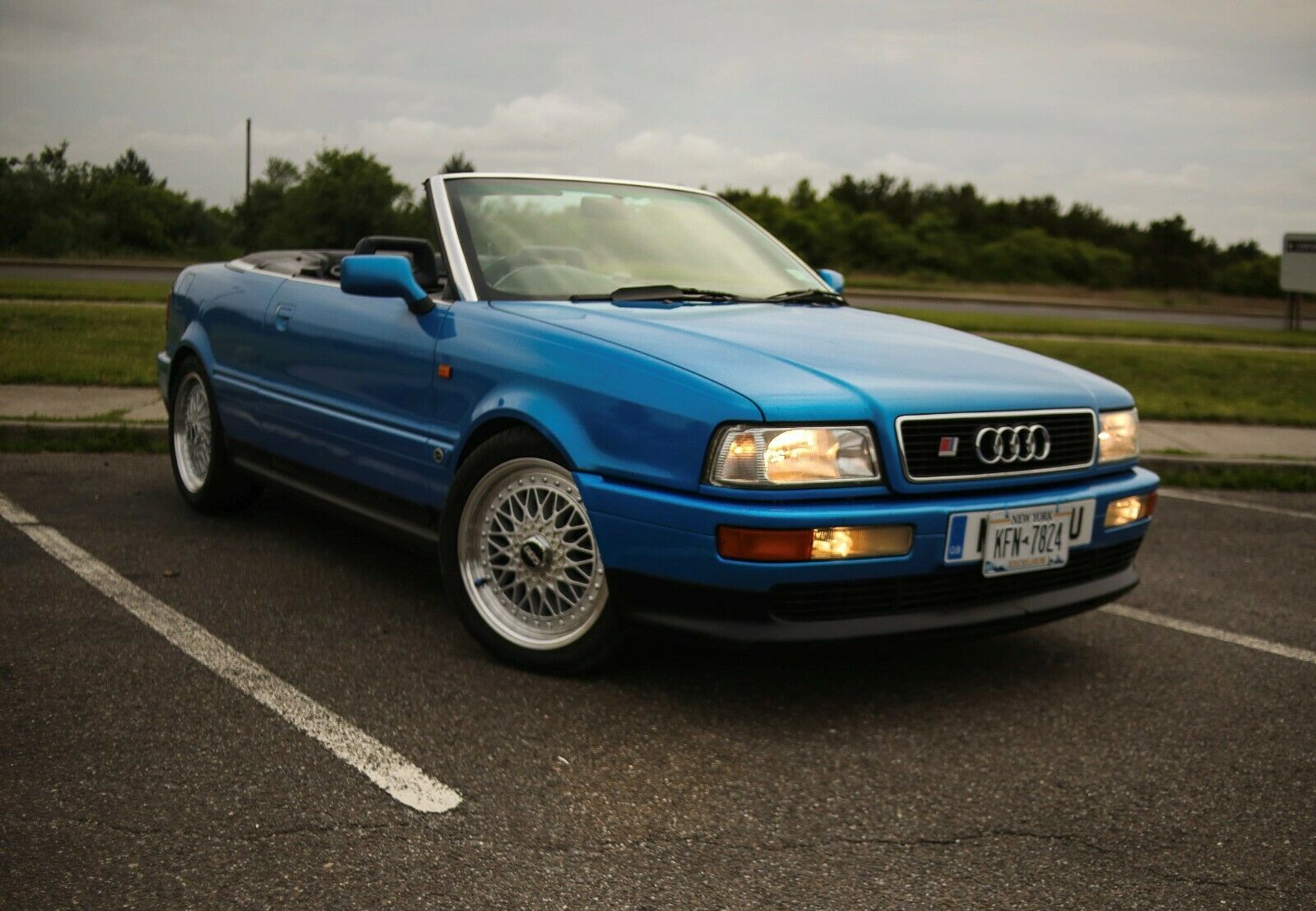 Year: 1995
Model: Cabriolet
VIN: WAUZZZ8GZTA000399
Engine: 2.6 liter V6
Transmission: 5-speed manual
Mileage: 110,000 mi
Location: Brooklyn, New York
Price: Reserve Auction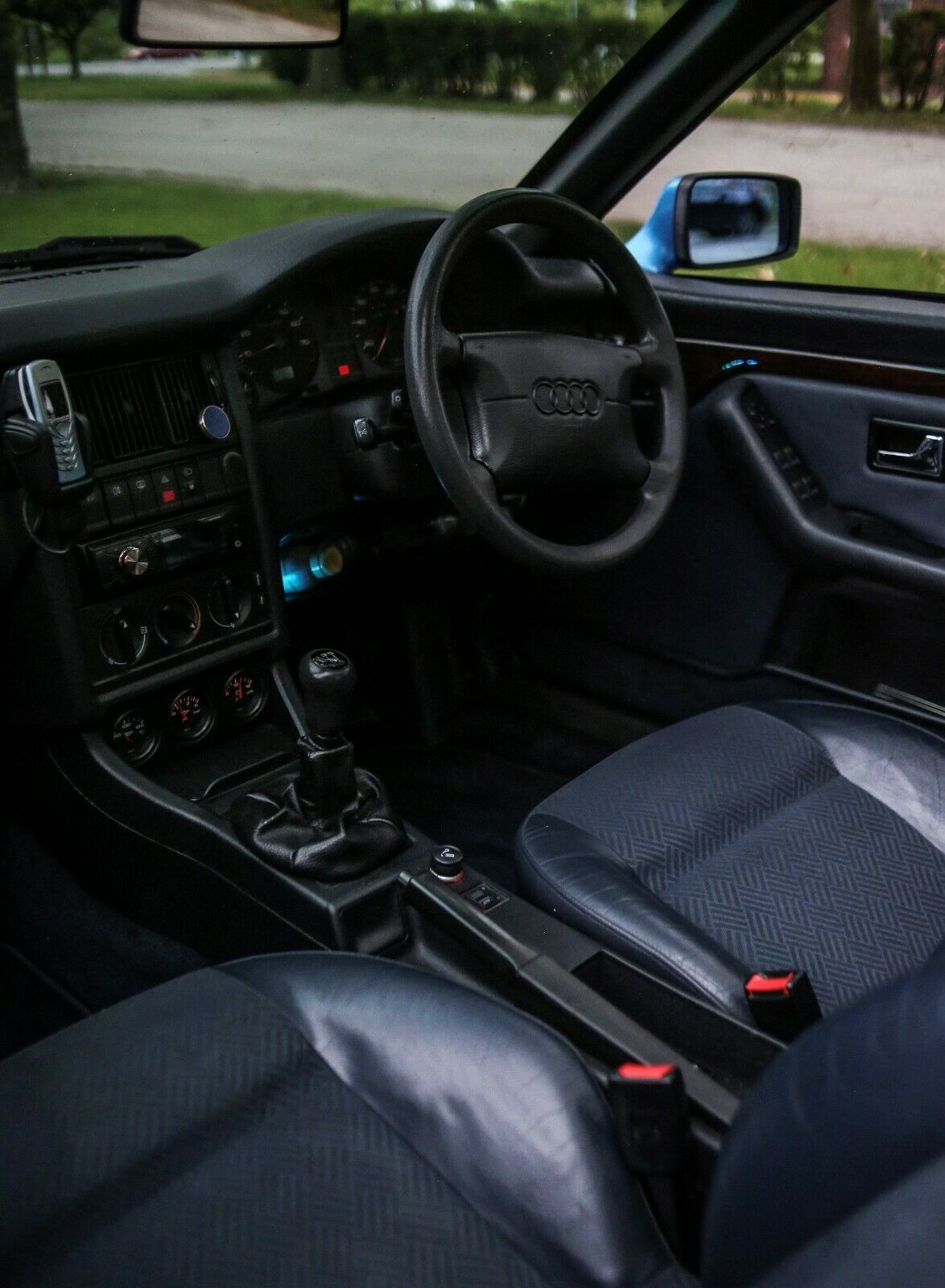 Here is my beautiful Audi 1995 Audi cabriolet 2.6. It's right hand drive with manual 5 speed. She was imported by me. She's 100% legal to drive, I have a clean NY title with import papers. I've added a MS Technic Suspension Lowering Kit, did some cosmetic upgrades and a full tune up. I shipped the car from England and now lives in NYC. She could use a new roof and exhaust. She has 4 new wheel and tires.

Since its an international import, the VIN isn't recognized but here is the VIN anyway:

WAUZZZ8GZTA000399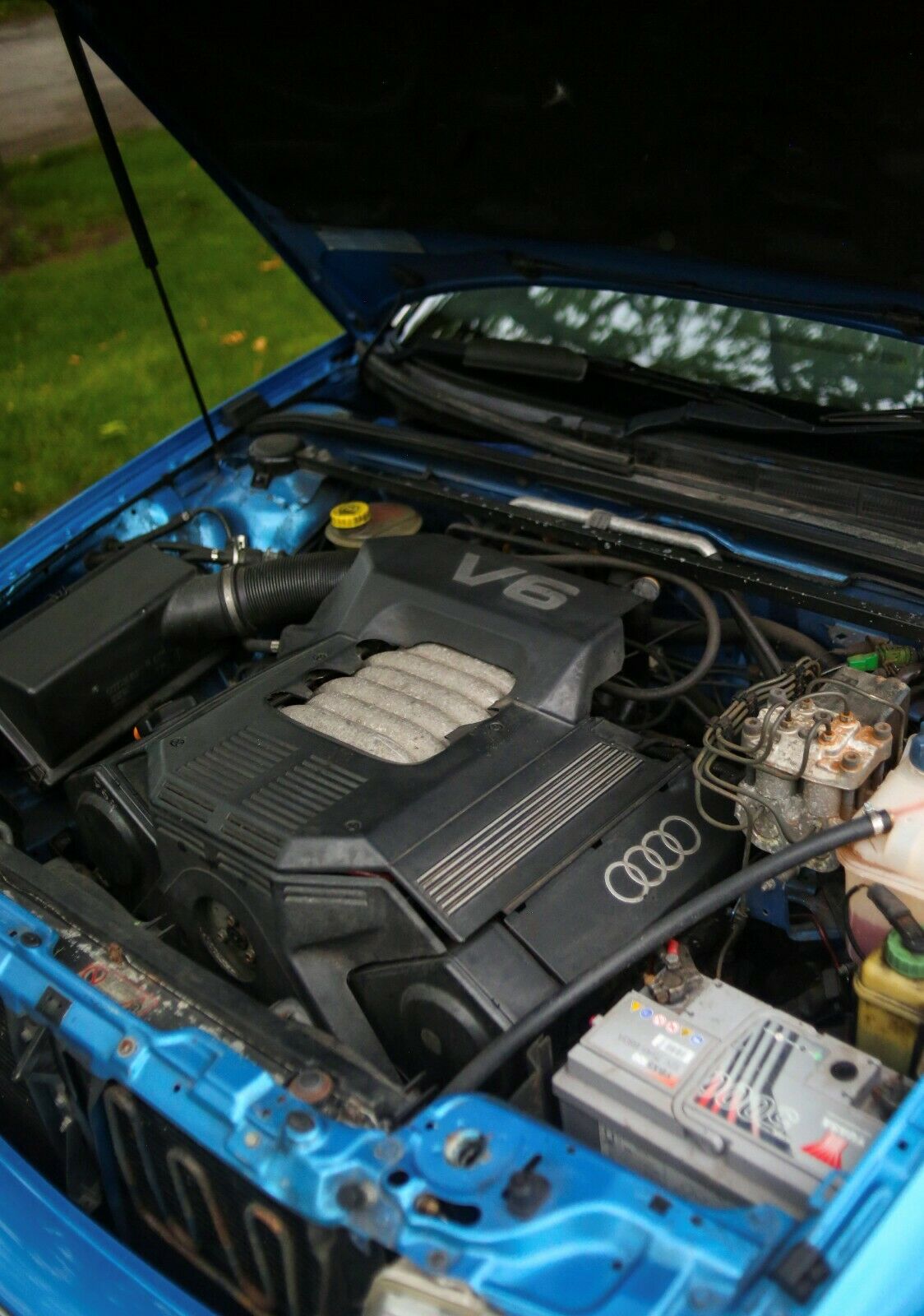 I think I've said previously that were I importing an Audi, (X) wouldn't be the one I'd choose – and that certainly applies here. First off it's certainly possible to grab a left-hand drive model, and if you were unhappy with the performance of the 172 horsepower V6 here, the 150 horsepower 2.6E version isn't an exciting-sounding proposition. However, two things. 1) it's already here, and b) it's got a five-speed manual. And it's Kingfisher Blue, which is just fabulous, as is the patterned cloth interior. Did I mention that the bumpers look a ton better too? And the lighting? I could do without the BBS knockoffs, but throw a set of European 17″ Boleros on this and call it a day. Pricing? Hard to say. Importation alone probably cost a big chunk of what the current bid is, but these are not hot-commodity cars, so it should remain affordable. Either way, it's cool to see one here!
-Carter