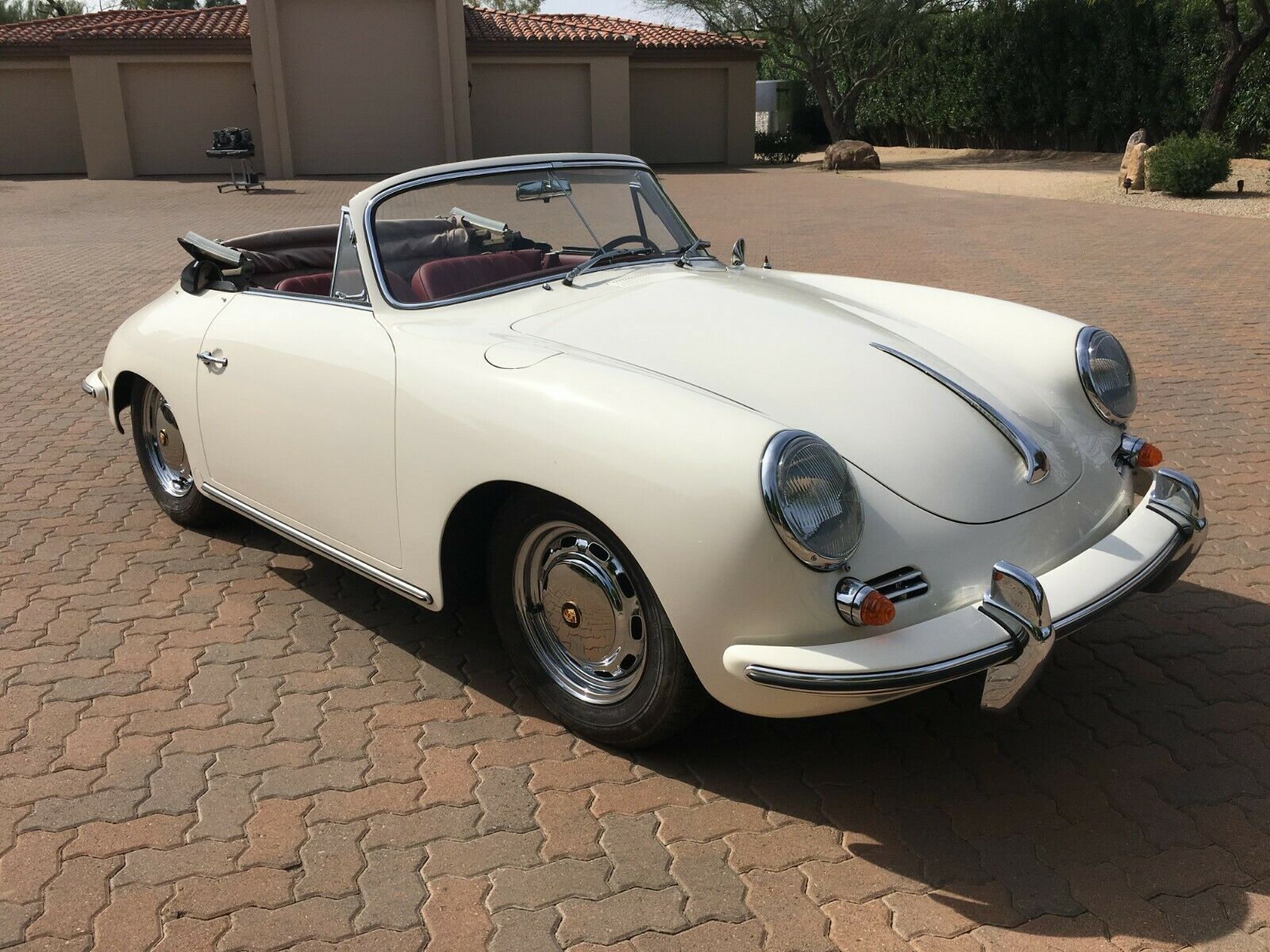 In 1964, Porsche introduced the last iteration of its famed first model, the 356. Dubbed the "C", Porsche continued to offer two variants of the model – the Coupe and Cabriolet. Base power came from a 1600cc pushrod air-cooled flat-4 with twin Zenith carburetors – this motor carried over from the 356B model – and was good for 75 horsepower. Optional were the 95 horsepower 1600 SC motor and the 130 horsepower 2000 Carrera motor; both with twin-throat Solex carburetors and were expensive options.
But the 356C, in Cabriolet form, was far from cheap. The base price in 1964-65 was well over $4,000 at a time when a 289 V8-equipped Ford Mustang convertible cost about $2,600. But demand was great enough that the C model actually overlapped with the Porsche 911, and these Cabriolets would be the last full drop-top top model until the 1980s.
Cabriolets were assembled by Reutters and are more rare to find than the Coupe equivalent. With a total of around 15,000 356Cs produced, only about 2,500 were Reutter Cabriolets. Today's is a restored '64, and currently has a 1600 SC-spec engine installed for a bit more fun: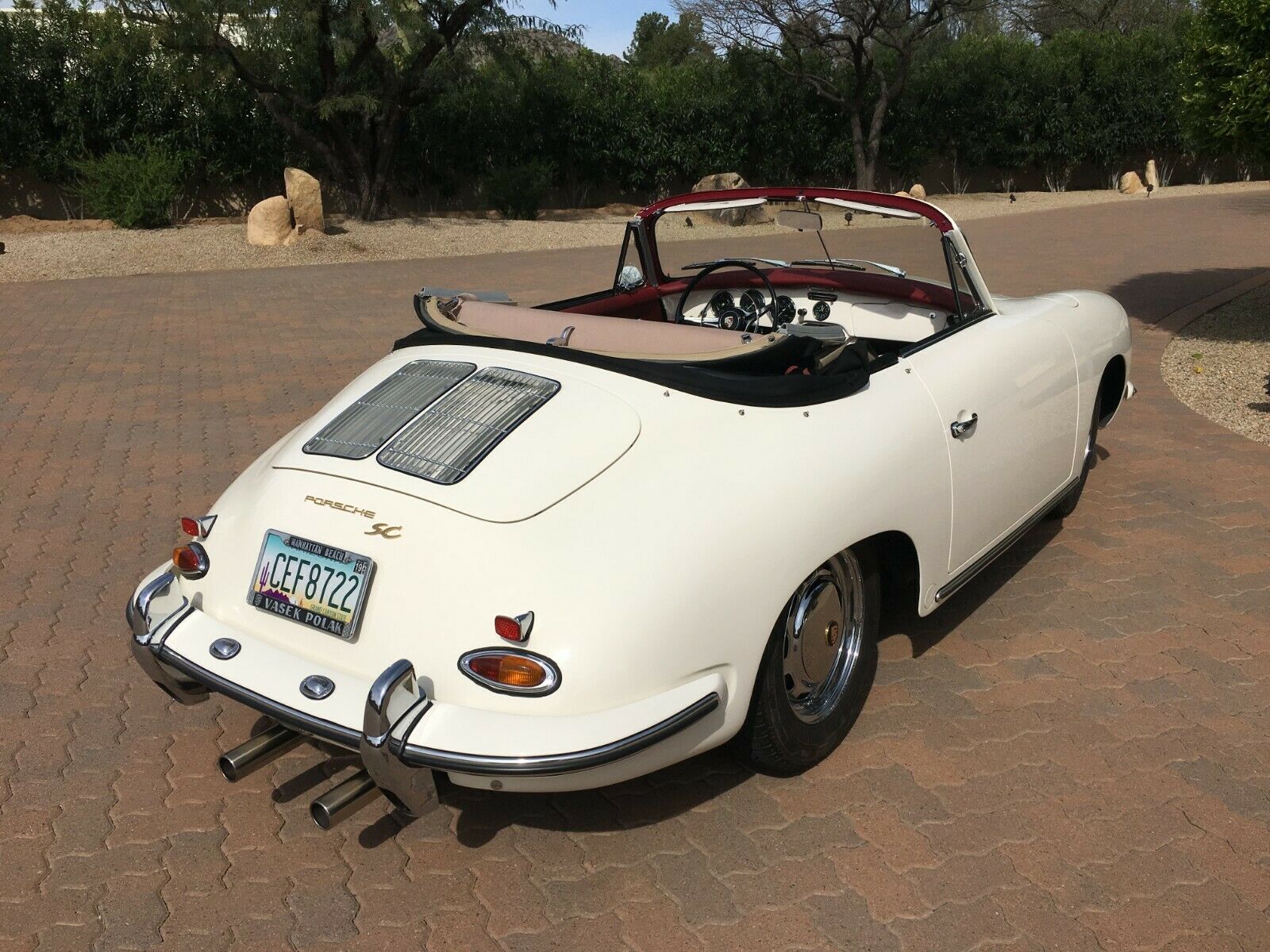 Year: 1964
Model: 356C Cabriolet
VIN: 159048
Engine: 1.6 liter flat-4
Transmission: 4-speed manual
Mileage: 112 mi since restoration
Price: Reserve Auction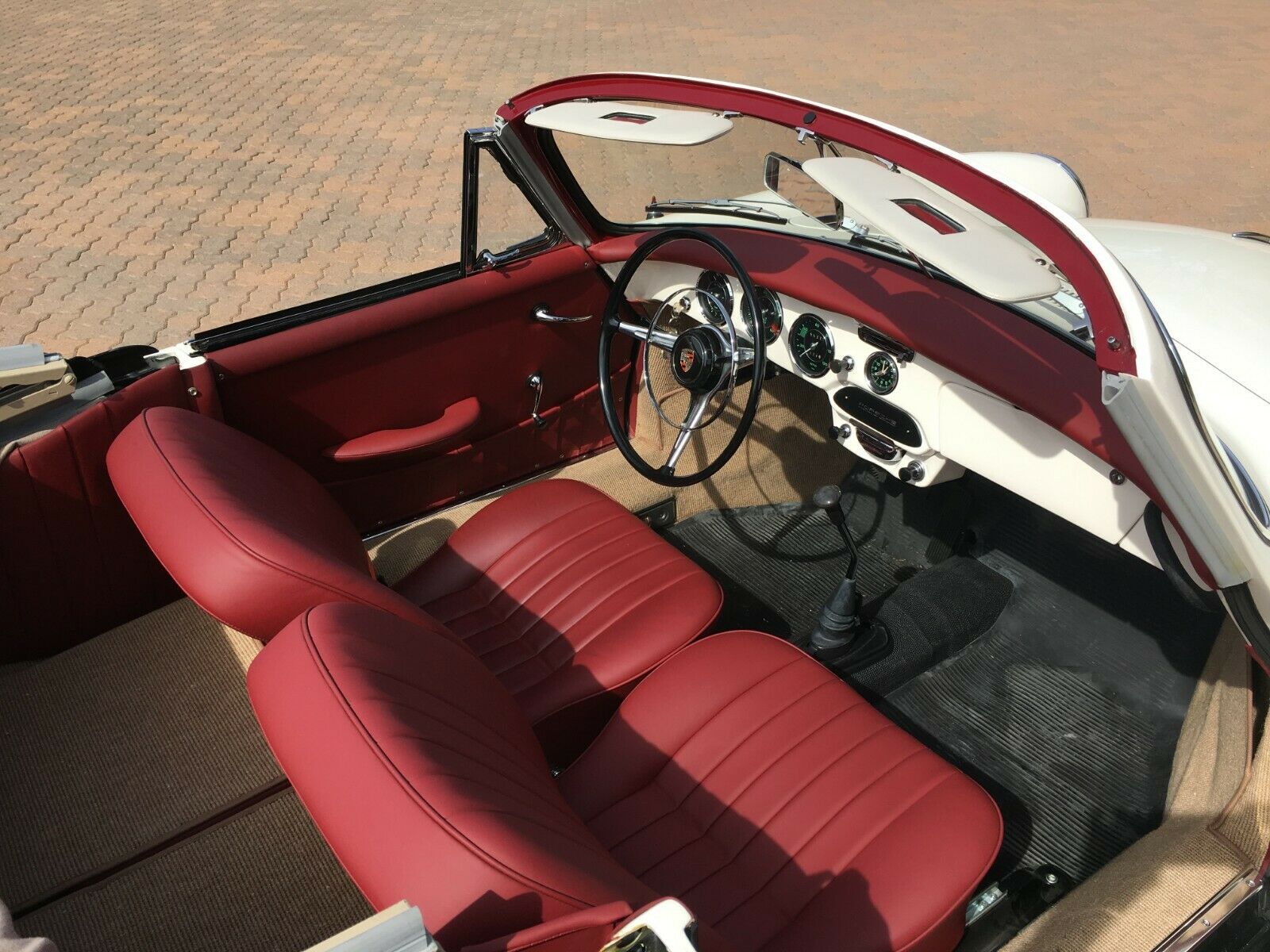 1964 Porsche 356C / 1600 SC Reutter Cabriolet: Restored in Newport Beach California showing 112 miles on the restoration. The matching number motor conveys with the car. For additional money the Competition Engineering (Phoenix Volkswagen and Porsche expert) motor with an estimated 160 horsepower "hot motor" can be included. We would like to sell the car with both motors. The hot motor is currently installed along with a short shifter kit that tightens up the through on the trans axle. The trans axle is non matching numbers according to Certificate of Authenticity. The electrical has been converted to 12 volt then stepped down to 6 volts for the gauges, and wipers. The lights, ignition benefit greatly from the 12 volts. The wiring work is excellent along with the restoration. The original motor, as previously stated, is included with the car. Its currently mounted on engine stand, but is able to be started and runs. It has been rebuilt to original specs and runs well.

Here is a link to a google album with several pictures. I have show the car in great detail in this album. I also have a few videos of me test driving this Porsche. The driving videos are with the Competition Engineering Hot Motor. If you can not open the link I am happy to email the invite. Please message me your email address.

https://photos.google.com/share/AF1QipNcj6mXAdHgydsJHW0kv7WLacInTCWAbDeL-GTDEhTBGy0C407ELEY48r_iCve9oA?key=ZHNLdk1nbkRUNmNrNUxTVG5tMGNhczhaSk1QZk1R

I am not trying to see the value I want to find a new owner. Please call me to ask any questions, make an appointment to see it, and of coarse make an offer.

Please call me to discuss this beautiful Porsche, or arrange an inspection. My auction almost always end early due to a sale. I am able to price this car with the stock motor only, and with both motors.

You can reach me at 602-908-9267.

On Apr-04-19 at 13:51:33 PDT, seller added the following information:

I have been gathering information on the very rare and unique Porsche 356. I have been told by a great, kind, source that the following makes this 356 very desirable.:

This example is 1 of only 832 example produced 1963
The engine is the 74th motor built out of only 1,000 motors produced in 1963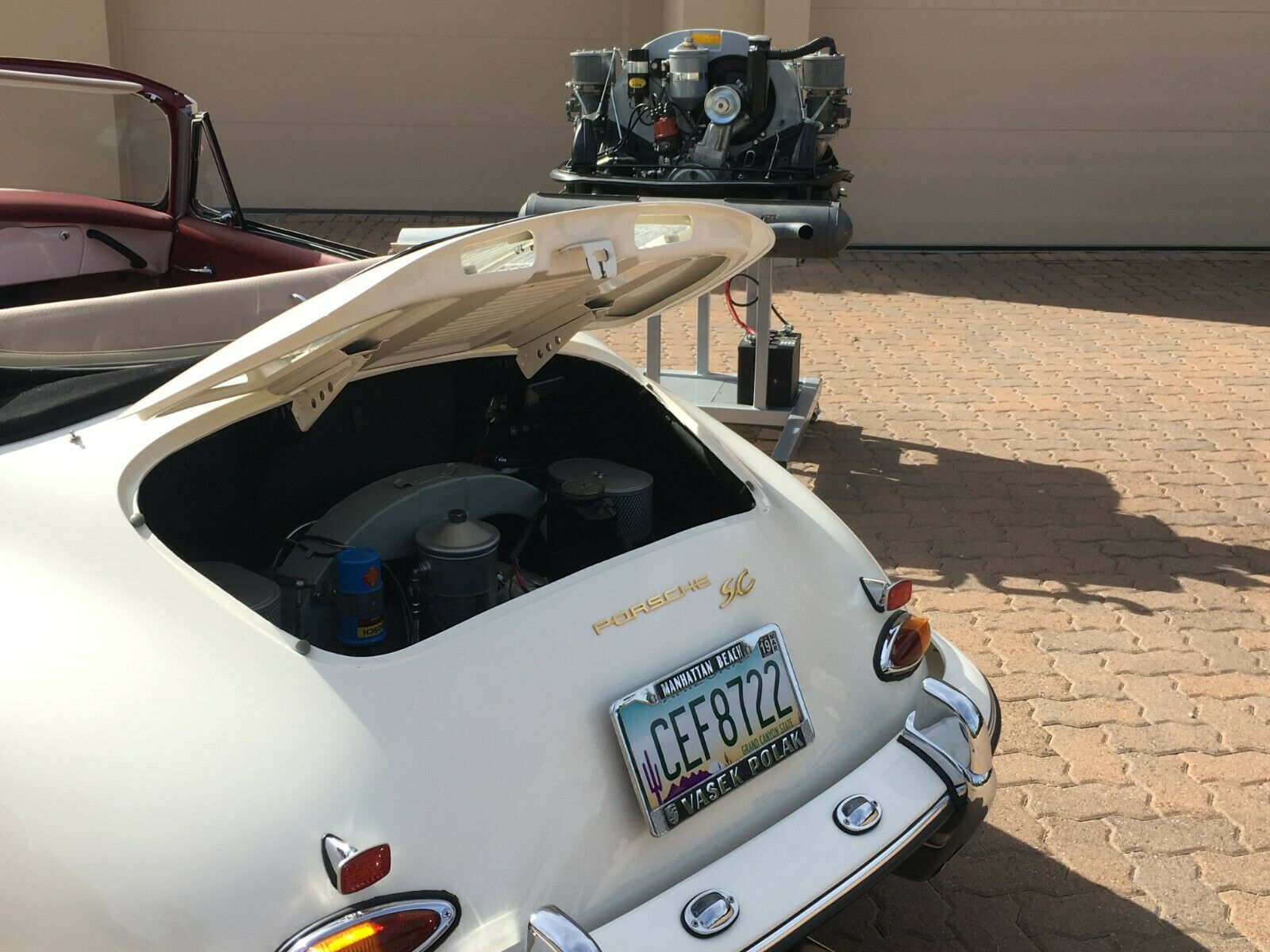 This is a very nice example of a turn-key post restoration car overall. The car's color tag lists 6404 – Light Ivory – as the exterior and it's matched well by the lovely red leather interior. Both of these match the COA from Porsche. The extensive photo gallery provided by the seller shows a tremendous amount of detail, and the car really does look show-ready throughout. While the upgraded motor could upset some purists, the original motor is included with the sale so it's optional as to whether you want the extra spunk.
As a low-production and classic air-cooled model, 356 Cabriolet prices for properly sorted cars are well into 6-figure territory these days. But unlike some other market trends on popular cars, prices have remained fairly stable as these have always been desirable cars. As such, though not a cheap prospect, classic Porsche 356 ownership can likely be viewed as much more sustainable long-term. It's a lovely expression of purity in German motoring and an interesting juxtaposition from yesterday's 996 Carrera 2 Cabriolet.
-Carter