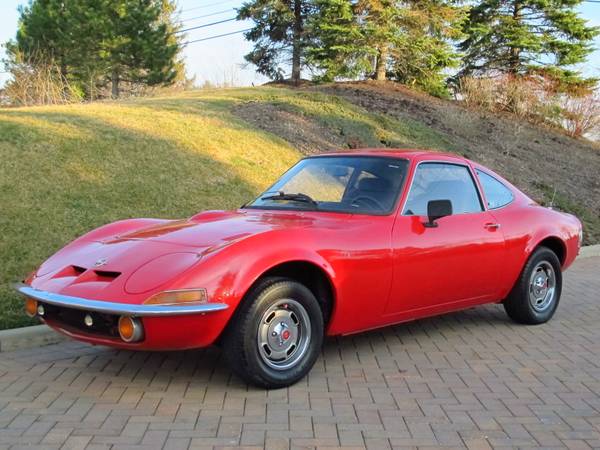 Down the road from me is a gentleman who daily drives a Porsche 914. Now, I've never been a big fan of the boxy flying pancake. In the right configuration they look pretty cool, but my eyes always gravitate towards the more classic grand touring look of the replacement 924. However, I certainly can understand the appeal of a cheap and simple classic Porsche. For some time about a decade ago I had this dream that some day when I was a little better off I'd pick up an early 911 – because, of course, a decade ago no one wanted them and they were still relatively cheap. Since having a classic car is by no means a necessity, for us with less well endowed bank accounts and no trust funds ownership of such cars remains a dream. In that light, the 914 makes more sense since compared to the rear-engine counterparts it's relatively cheap – though find a good one and it'll still be a pretty penny. But dipping in to the classic car market doesn't have to break the bank, and there are still a few neat older German cars that would be great weekend warriors. Certainly, one of the most unsung heros and yet one of the more visually captivating is the Opel GT. The slinky 2-door had the looks of its parent company sibling Corvette, but motivation by the normal Opel inline-4 drivetrain meant it was much more affordable. These days they're rarely seen but always a treat: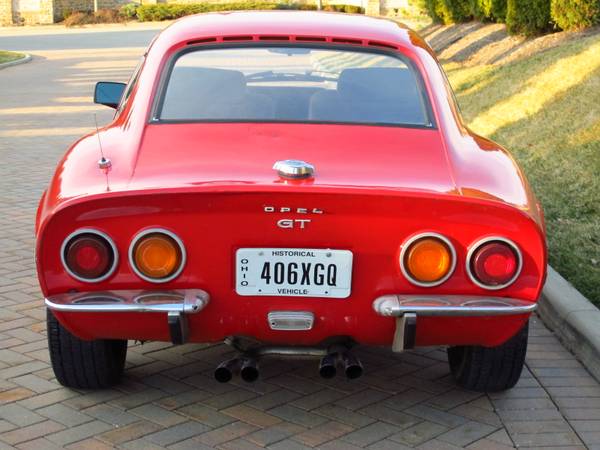 Year: 1971
Model: GT
Engine: 1.9 liter inline-4
Transmission: 4-speed manual
Mileage: TMU
Price: $2,650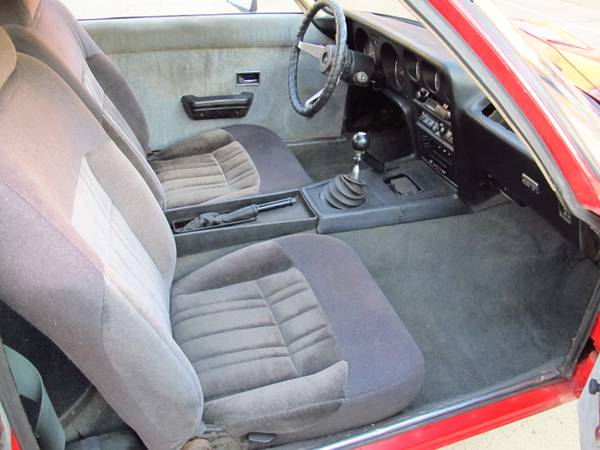 This is my 1971 Opel GT coupe. This is a fairly unique car- this was built in Germany by GM, and styled very similarly to the C3 Corvette.

This is a rear-wheel drive coupe with a 1.9L 4-cylinder engine and a 4-speed manual transmission.

This is a respectably clean example- not perfect but a reasonable starting point for an enthusiast. The car is very presentable from 10 feet. As you get closer you can spot some bubbles in the paint, the worst spot of rust is on the top edge of the passenger front fender. This isn't a rust-free car, and there is some previous bondo in the car. The underside is solid.

This car starts/runs/drives/stops. The engine runs well, the clutch is good, the transmission shifts through all the gears and the brakes are working well. The tires have good tread remaining.

The interior is clean and in good shape. The carpets, seats and upholstery are in good shape. The dash has some cracks.

This is a solid, decent-condition example of a fairly rare car made 45 years ago.

The tachometer, fuel gauge, ammeter, oil pressure gauge, etc are working. The odometer reads 82,850 miles but the neither it nor the speedometer are working.

I have a stack of books and service manuals that go with the car. I took this car as a trade and I have only driven it short distances around town. Some folks are more adventurous than others, but I'd recommend a bringing a trailer if you are going far- roadside parts for 45 year old cars are hard to come by.

This car is kept inside my heated warehouse in Willoughby.

Clean title ready to transfer.

Email me or call/text me at 440-339-4341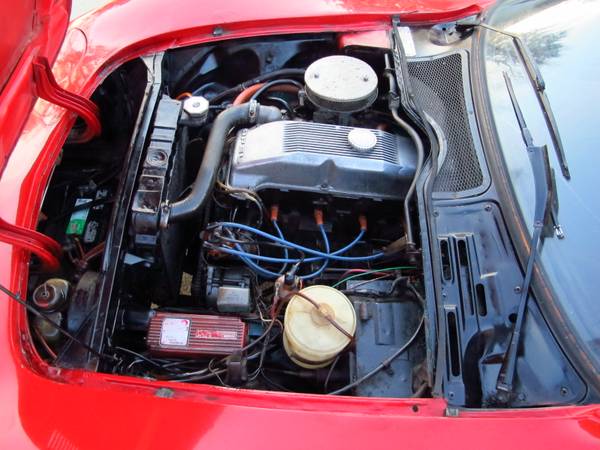 I appreciate that the seller is up front about the rust disclosure, and I'd guess for a majority of our audience that would preclude ownership of just about any car. But unless you're willing to pay in the vicinity of 2-3 times the amount of the asking price of this car, you're not likely to see an entirely rust-free example. What you're left with here is a great looking example of a classic car that is above project status but below show level. That doesn't mean that you couldn't take it on some cruises or to the local Cars and Coffee, but just don't be staring at the mailbox expecting an invitation to Pebble Beach. The color combination is good, the steel wheels with trim rings make it look even more like the Corvette, and it's a running and driving example that's reasonably clean for under $3,000. It's pretty much impossible to get a car with this amount of style and panache for anything even approaching that number. Buy a little bit of off-beat history for less than a typical service charge on a classic flat-6 and enjoy being different than the crowd in classic style!
-Carter