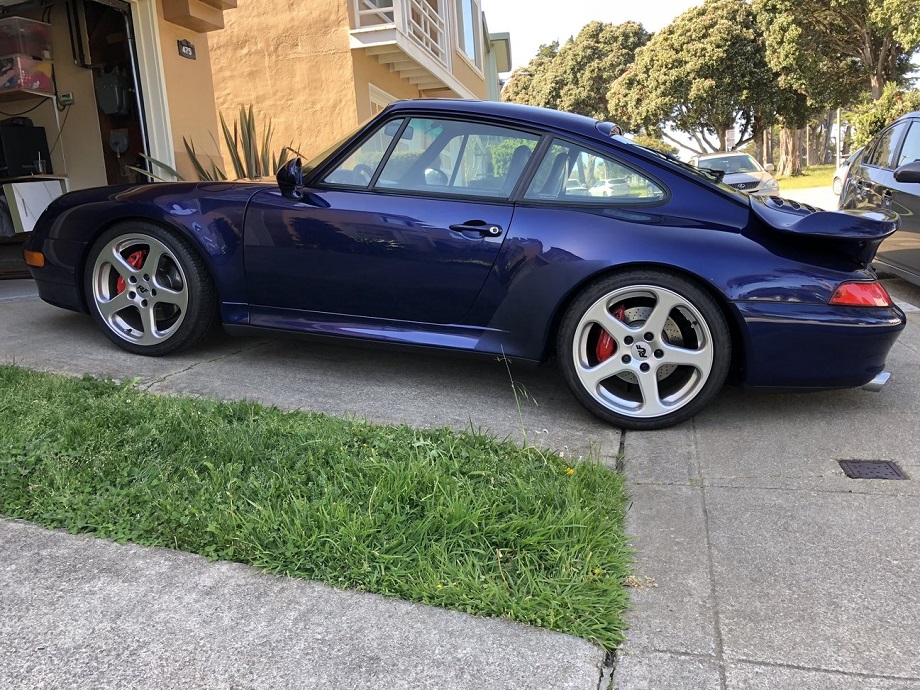 I've mentioned a few times that Iris Blue is one of my favorite Porsche colors on the 3.2 Carrera. This, however, is not that Iris Blue. When the color returned for the 993 it had changed. A lot! I believe for the 993 it was fully referred to as Iris Blue Pearl, while for the 3.2 Carrera it was Iris Blue Metallic. The pearl is much darker and has hints of purple in it. Metallic is a lovely light blue. Both are very pretty – as evidenced by the example we see here – but in very different ways. Iris Blue Metallic pretty much requires sunlight to look its best. Like many lighter shades of blue its full effect can't be felt in the shade or when not clean. Iris Blue Pearl, on the other hand, appears to show very well in the shade. I would suspect the purple hues would show most pronounced in the sun, while in the shade it simply appears as a deep, rich, blue.
Here where we see it on the curvy, wide, winged lines of this 1996 Porsche 911 Turbo and it really looks phenomenal.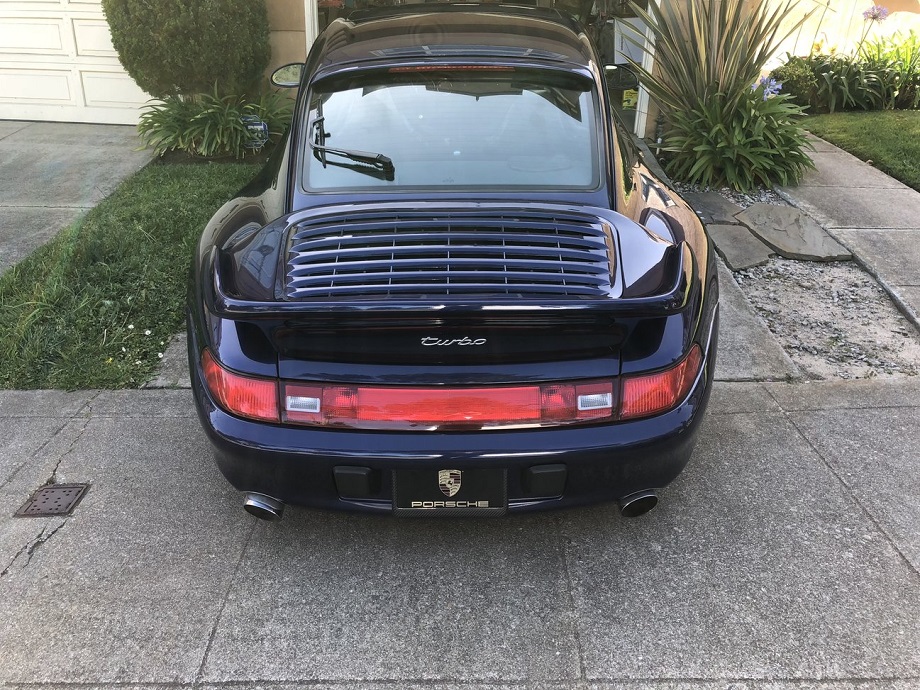 Year: 1996
Model: 911 Turbo
Engine: 3.6 liter twin-turbocharged flat-6
Transmission: 6-speed manual
Mileage: 64,800 mi
Price: $135,000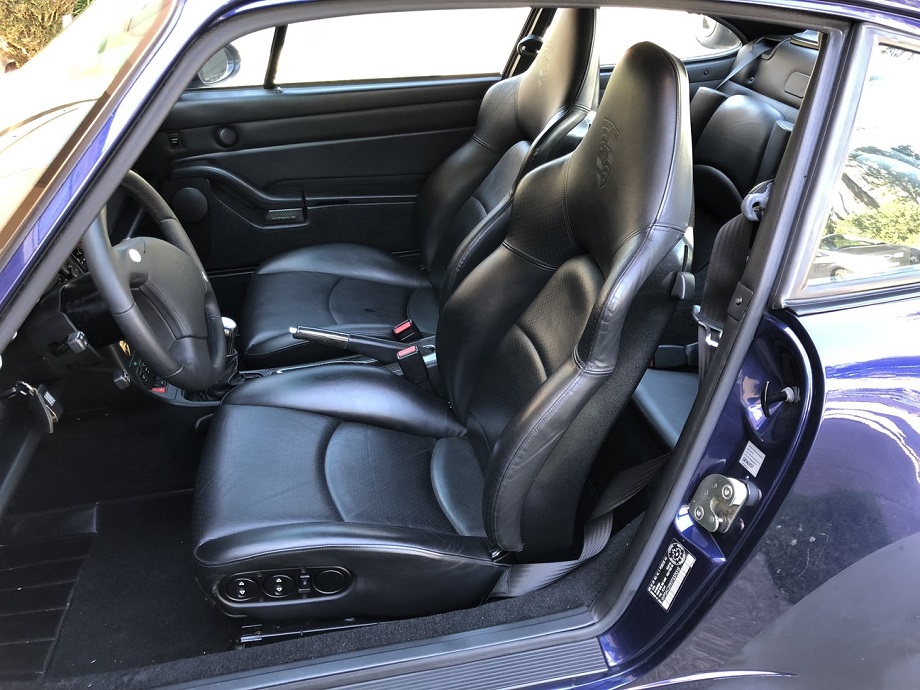 Stock wheels and steering wheel included. Short shift kit and golden rod installed by FD Motorsports. Serviced mostly at RMG Enterprises and Rector Porsche. Have all documents and maintenance papers since new.
Is Iris Blue Pearl the best of the 993's blues? I've wondered about similar questions before and have never really come to an answer. Porsche seems to do blue very well. Whether this is the best blue or not, this particular example has a lot to love about it. As I alluded to above, the color looks really good on the 993TT. Much better than when I've seen it on a standard 911. I'll admit the RUF wheels are helping here as they look great and seem to fit the car incredibly well. That the sale also includes the stock wheels should benefit those with any concerns about originality. The same goes for the RUF steering wheel we find in the interior. Add in the sport seats and the overall appeal is further elevated. And to bring everything together nicely it's said to be documented since new.
We've seen a lot of great 993 Turbos over the years and you can certainly find one with fewer miles than this one, but the total package here is mighty appealing. The color, the options, the extras and level of documentation should bring this one to a pretty quick sell. It's not the cheapest 993TT out there, nor is it the most expensive. I think here any premium probably is worth it.
-Rob