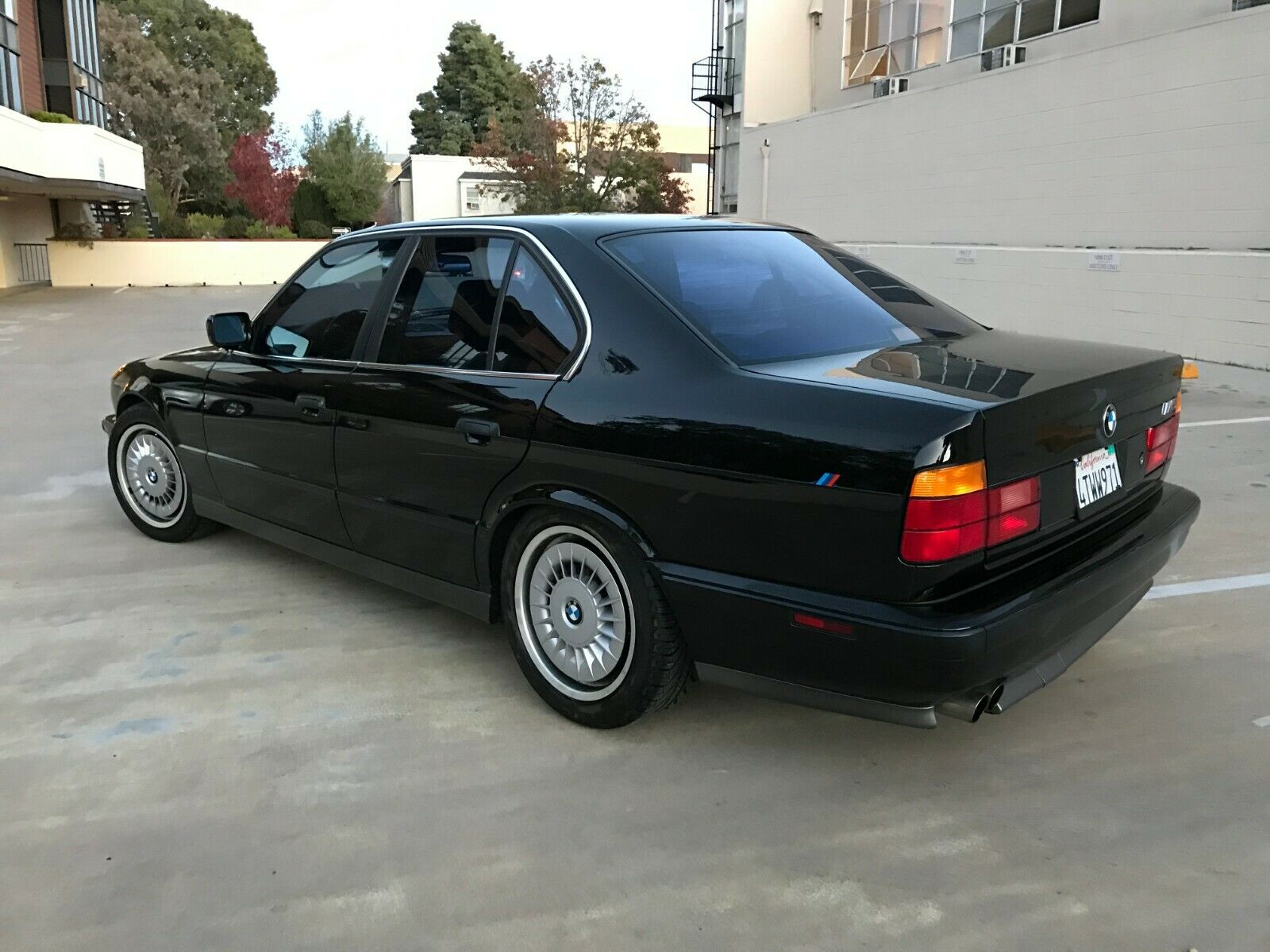 Until quite recently, the best value in the classic BMW M market was the E34 M5. First off, if you've never seen a used advertisement for a second-generation M5, you might have missed that these supreme sedans were the last of the handbuilt M models. If you hate movies, you might have missed that a M5 was also an unsung hero in the cult classic Ronin, even if it couldn't get away from a Citroen and the S8 was more memorable. If you've been living under a rock, you might not know that its father – the original M5 – is a lot more expensive today than it was a decade ago.
Yet the second generation M5, while considered a bit softer than the E28, was a potent sleeper nonetheless. And for me, it's the ultimate M car; not because it's the fastest, prettiest or most valuable; but because it expresses the ethos of what made BMW great. A Spartan warrior wolf in taxi-cab clothes, the M5 combined literal race-bred technology into an easily digestible package; it was a pleasure to drive fast or slow, it was reasonably reliable (and especially so considering the performance envelope), and yet unlike Porsche Turbos, Lotus Esprits, Chevrolet Corvettes or any other "sports" car that offered similar performance, it was a stealthy package – it was the adult choice. In 1991 if the M5 was graduating high school, it would have been Valedictorian and voted "most likely to succeed", but it would have gotten my vote for "most athletic" and "prom king" as well – it's that good. Despite these superlative qualities, a reputation second to none in terms of quality and driving experience, the E34 M5 is just now catching on in the marketplace – and values are reflecting that: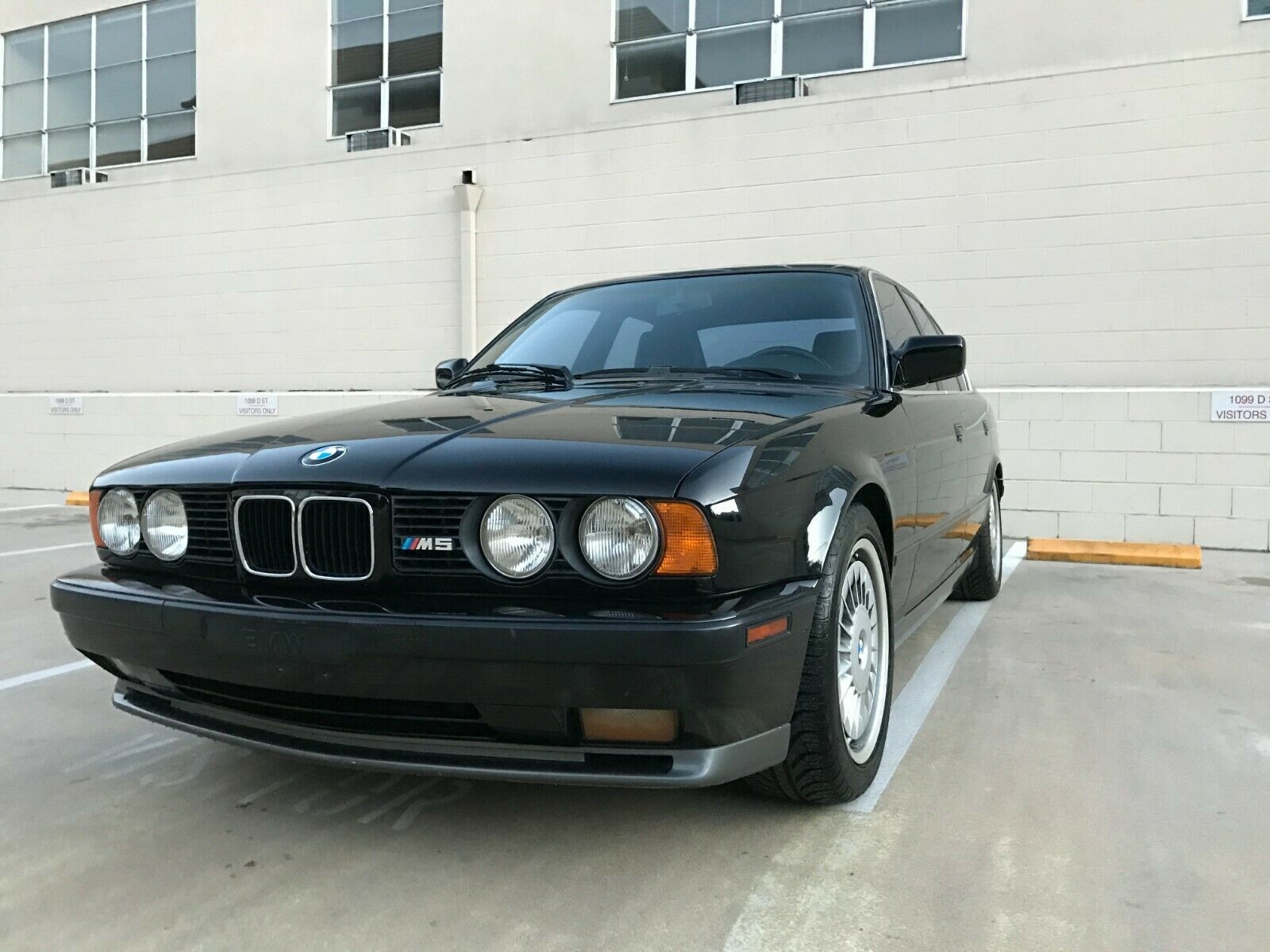 Year: 1991
Model: M5
VIN: WBSHD9317MBK05964
Engine: 3.6 liter inline-6
Transmission: 5-speed manual
Mileage: 49,232 mi
Location: San Rafael, California
Price: $49,000 Buy It Now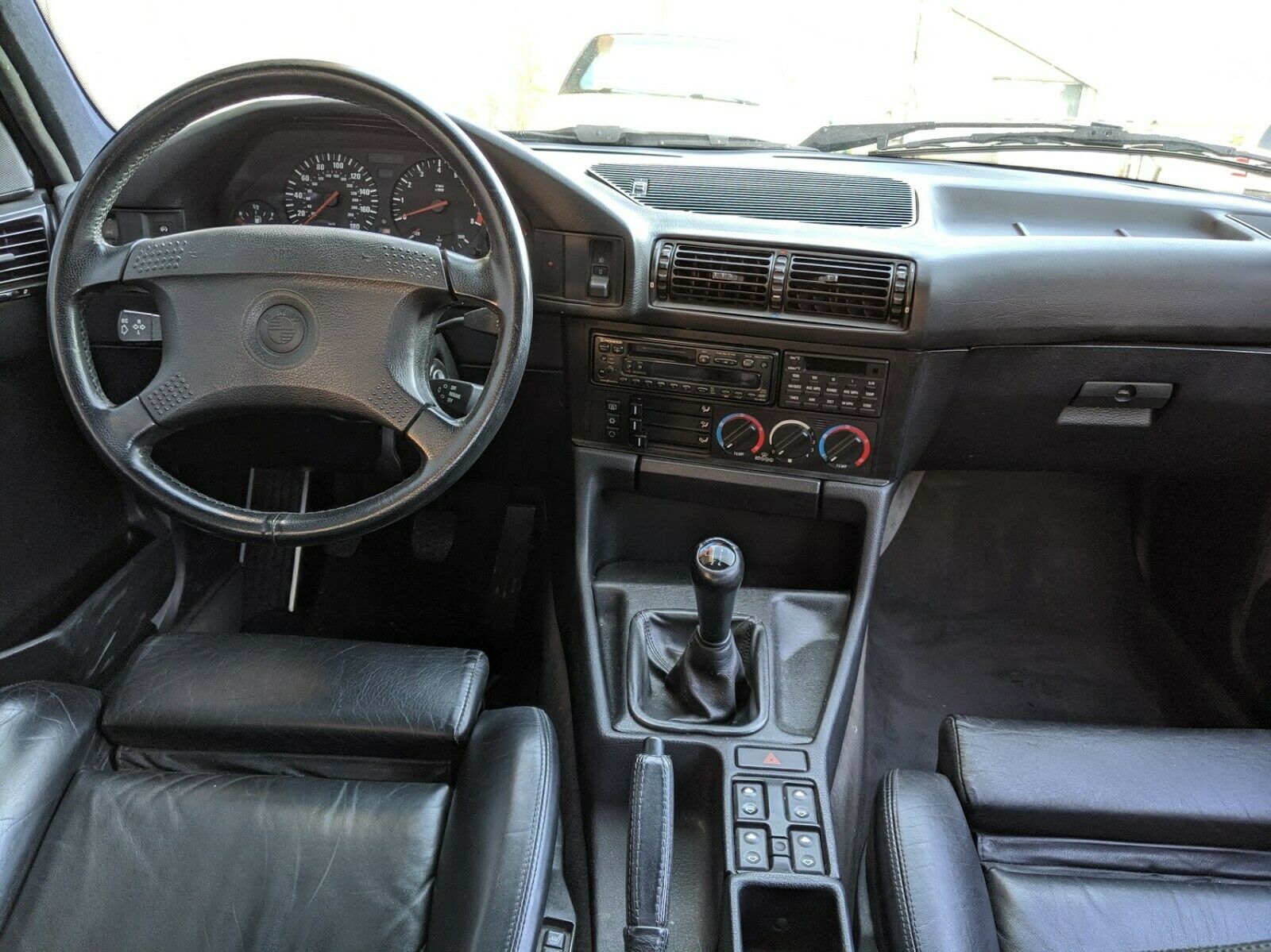 Hello,

I am selling my beloved 1991 E34 M5, which I owned for close to 5 years. I'm an adult BMW M3/M5 enthusiast. This car originally belonged to Reggie Jackson who sold it to a private collector, from whom I bought the car. I have original receipt and check in Reggie Jackons's name along with all the dealer records since the car was new. All documentation will be included in the sale.

This is my 4th vehicle and as such it is driven lightly on most weekends, brought to temperature for 20 miles on highway and back to garage. No city driving. No rain. No abuse. Valve were adjusted at 45k miles. This is a California car for all its life and has no rust. Car needs nothing and drives great, passes California smog without any issues.

-Rare flat black (Schwarz II). Most were diamond black metallic. 1 of 382 in this color in total of 3 years of production. Considering how many survived probably under 100 left.
-Garaged
-Collector owned
-Clean title
-No accidents
-49k original miles
-All records
-Excellent condition
-New rear bilstein shocks (still have original self leveling suspension shocks that will be included in the sale)
-New tie rods
-Valve adjusted at 45k

If you are shopping in the market of sub 50K E34 M5 you should be familiar with value and rarity of this mileage and I will assume you are serious and mature buyer. I am open to reasonable offers.

Please don't hesitate to call me 415-246-3392 if you have any questions. I am happy to accommodate shipping requests.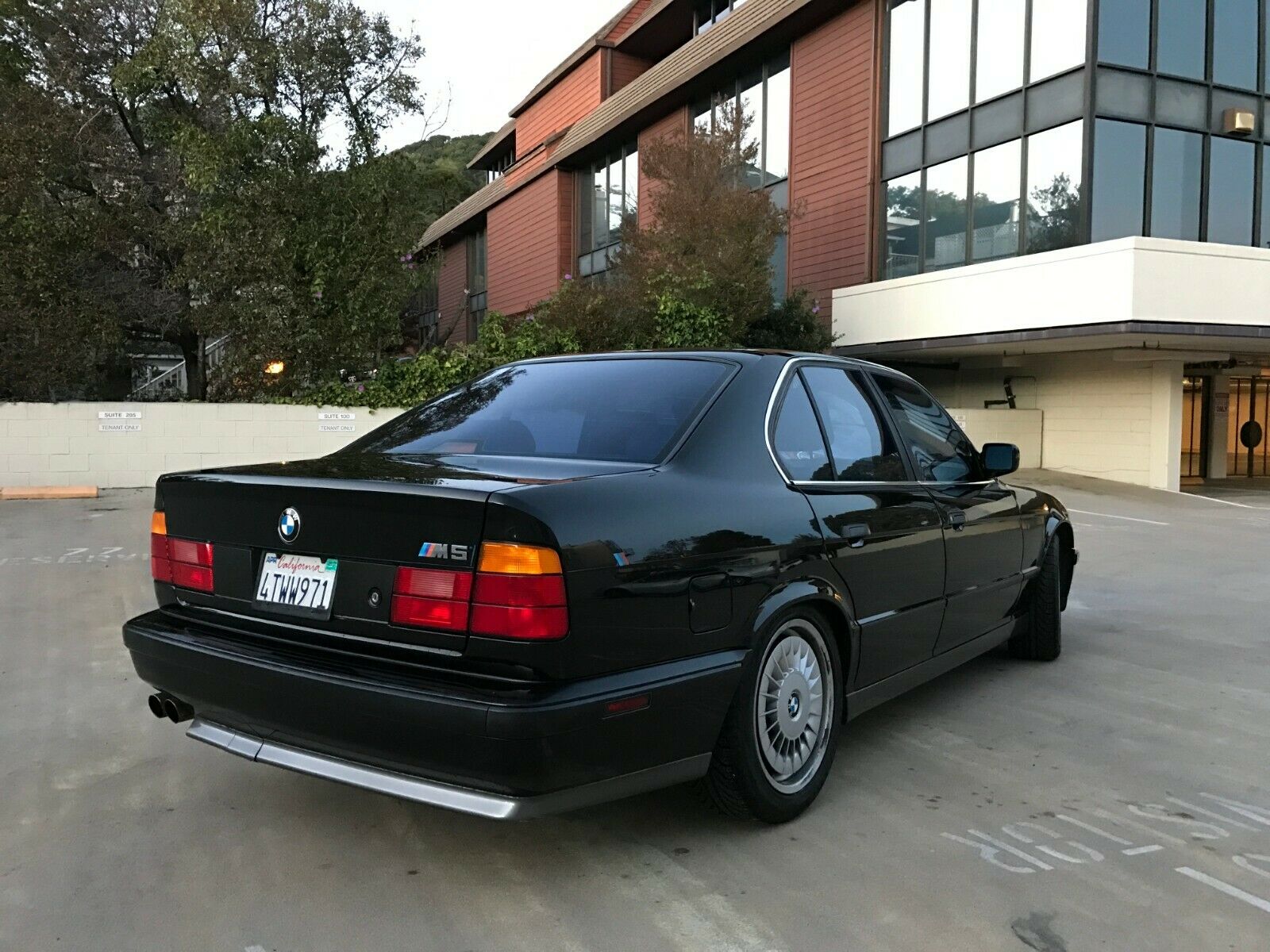 Considering that there were only 1,678 M5s brought to North America, touting that yours is one of 382 in this color seems less significant. But this Shwarz/Black combination is classic and personally, though some don't like them I absolutely adore that this car retains the correct and original M System I wheel fans. The lack of really detailed photos surprises me a bit; no under hood, no rear seat, no under carriage. The condition of what's shown is great and outside of the custom striped quarter panels, this one looks very original – but considering the premium, I guess I expected a little more from the listing.
But is it a premium? E34 M5s are still regularly trading for under $20,000, it's true. But not low mileage examples with good history anymore. For those cars you're now looking at over double that amount, such as this '93 that sold this year for $50,000. Admittedly, that figure isn't what most E34s are trading at. But it's not without precedent and clean, original lower mileage cars are much harder to come by than with other BMW chassis. I'm not sure that the Reggie Jackson connection adds any value here, but the rest of the package? Yeah, it's probably close to correct market value if they can find the right buyer.
-Carter