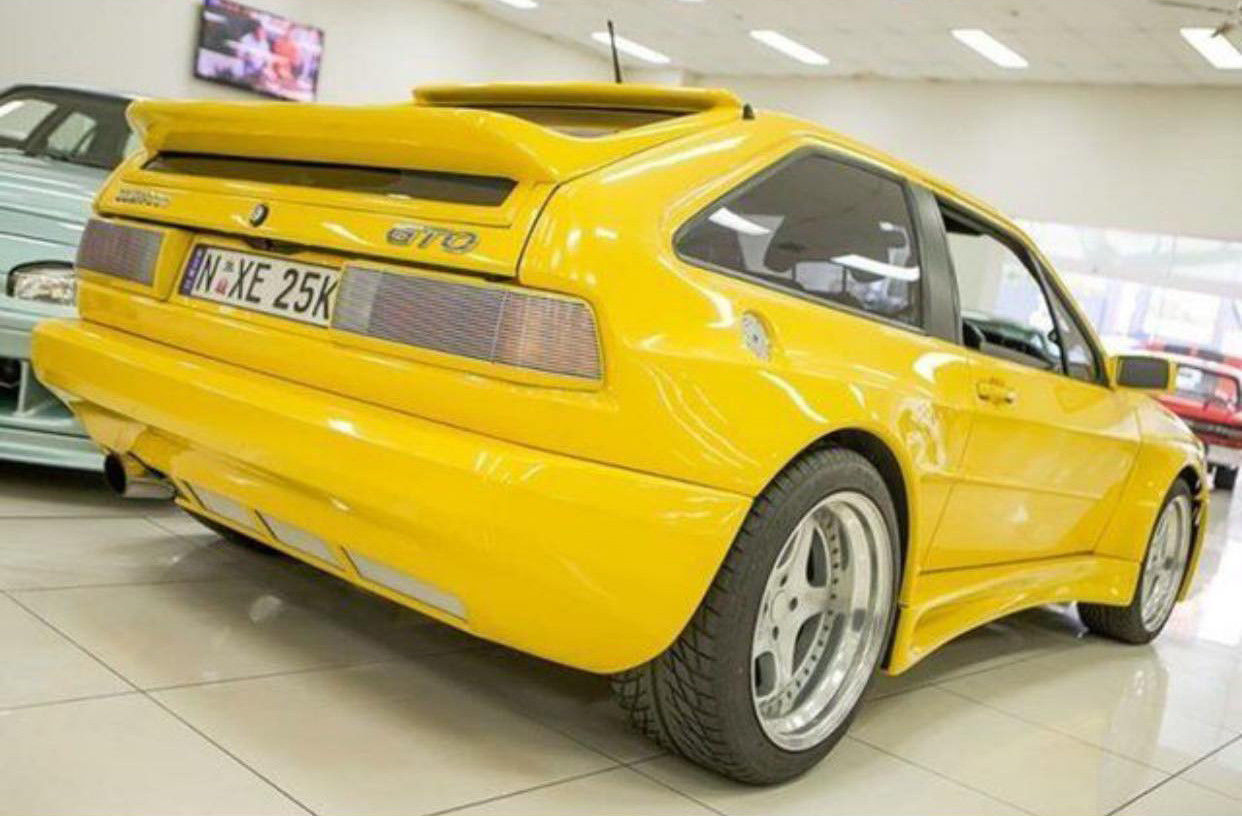 Update 3/6/2018 – The asking price on this crazy period piece has dropped from the $65,000 ask in February to $46,888.
The 80s was a pretty interesting time, as Rob has talked about in some recent 930 posts. While today's crowd looks back on the time and often wishes they had a completely stock, all-original example of their favorite hard-to-find ride, back then it was all about how much you could mod your ride to make it wild. Watching videos of turned up WRX-STIs, Skylines, M4s and RS3s today, I suppose not much has changed in retrospect. But wild mods in the 80s were somehow much harder to achieve, and therefore all the more neat when they were done. Or, they were a complete dog's breakfast, as many Mercedes-Benz models often prove – Andrew's SLC comes immediately to mind.
There are several notorious aftermarket suppliers of kits for cars that are really hard to achieve a good result with. Koenig, Rinspeed, Strosek, Kamei are all names you're probably quite familiar with. And if you're familiar with Volkswagen/Audi products, Rieger should definitely be in that list. Their widebody kits, wild bumpers and huge wings often look way out of place. Paint them a wild color, and they'll stand out even more. Worst of all, often below the shocking exterior they're a sheep in wolf's clothes; all show, no go. But this Scirocco? Well, it's not only got all of those things going for it, it's managed to pull it together for a look that is cool and correct in a very over-the-top way, and has the chops to match the outrageous exterior. Also outrageous? The price: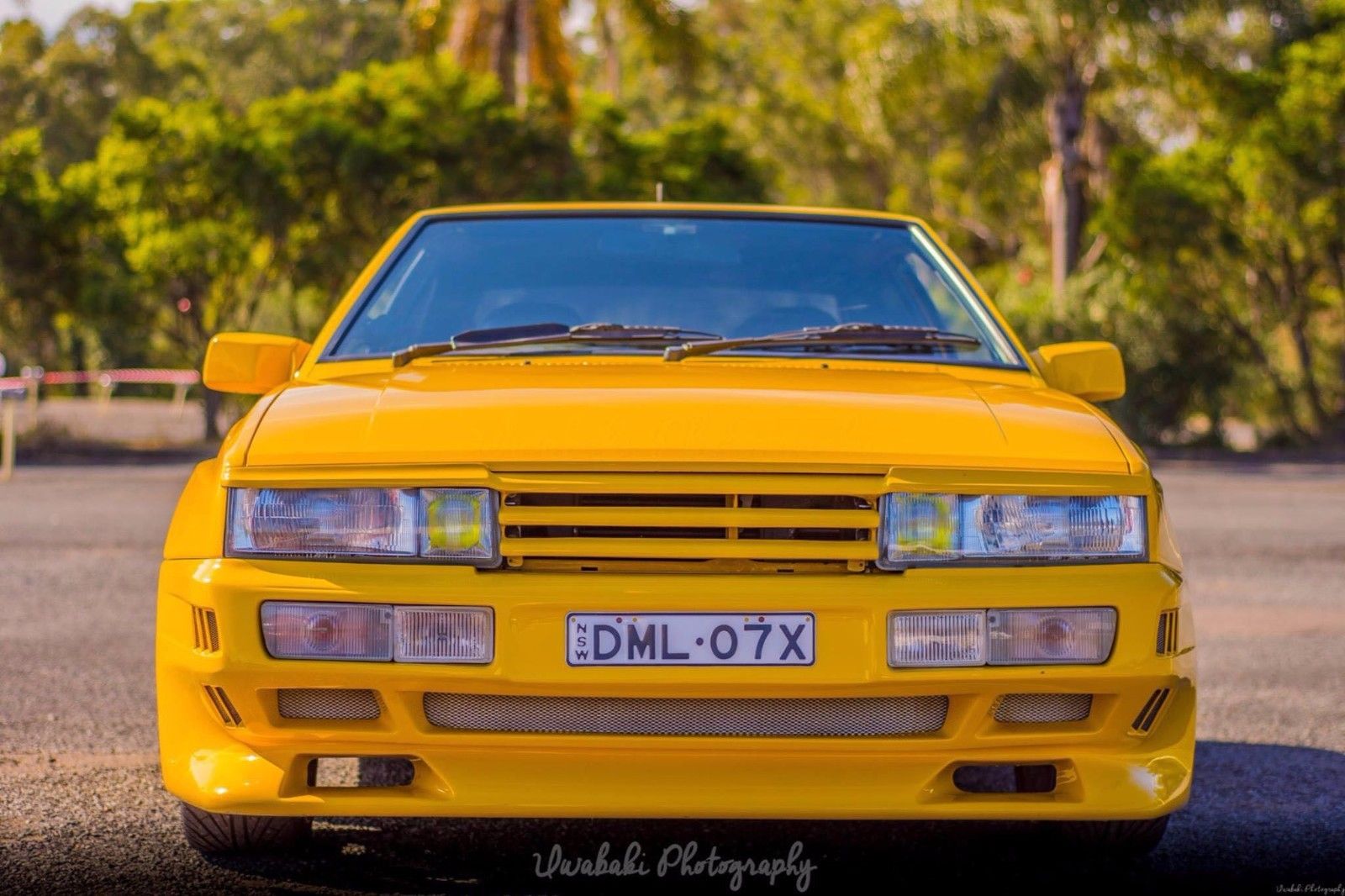 Year: 1985
Model: Scirocco 16V Turbo Rieger GTO
Engine: 2.0 liter turbocharged inline-4
Transmission: 5-speed manual
Mileage: 115,947 mi
Price: $46,888 Buy It Now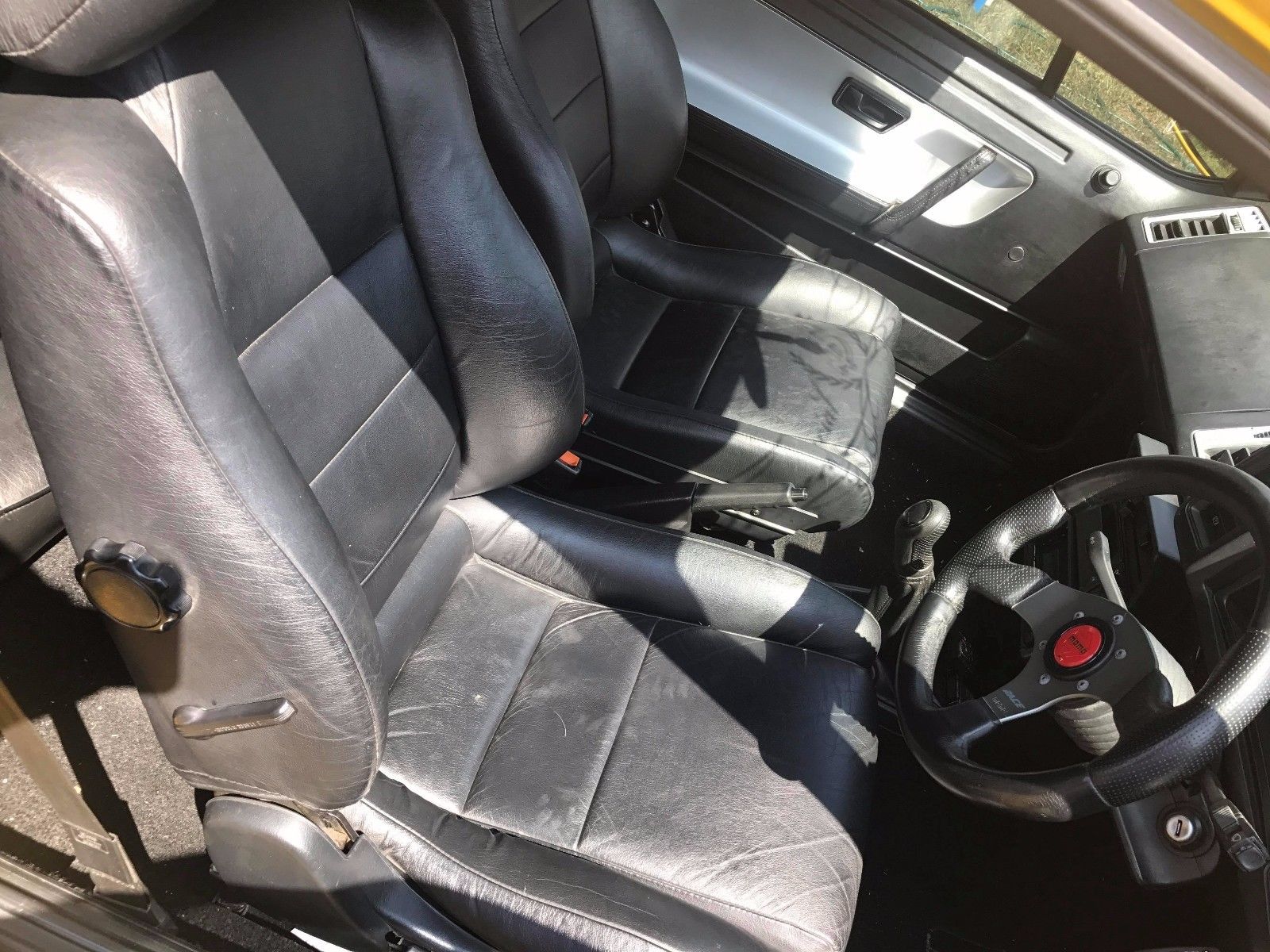 1986 Volkswagen Scirocco. 186,600km on the clock.

LISTING THIS CAR FOR A FRIEND!
THIS CAR IS LOCATED IN AUSTRALIA!!!! PLEASE MESSAGE AND YOU CAN TALK DIRECTLY TO THE OWNER AND VIEW IT.
VIN NUMBER: WVWZZZ53ZGK008027

ENGINE NUMBER: FN107765

HERE IS YOUR CHANCE TO OWN A SUPER RARE CAR. WHEN WAS THE LAST TIME YOU SAW ONE OF THESE?

Turbocharged T25 Garrett (High Flow)

Block: 2L Passat

Head: 16 Valve GTI Polised(Ported & Flowed by Rams Heads Windsor)

Cams: Shrick (Germany) 266 Deg Durations

Pistons: Audi Cast Balanced

Crankshaft: Audi 2 Litre Balanced

H&R Height Adjustable Coil Over

Custom Front and Rear Strut Braces

Anti Sway Bars

250mm Ventilated Discs at the rear

Brake Booster from 1994 Golf GTI

Braided Lines

Bosh K Jettronic w/ Larger Injectors & Reworked Sensor Plate

Custom OZ Racing Wheels 17×7 Front and 17×10 Rear

Falken Tires 215/40 Front and 255/35 Rear

Rieger Full Bodykit

Super Sprint Headers

Engine Management Systems NO 4860 Performance Race Electronics Gearbox

Closed Ratioed with Shorter Final Drive of 3.94.1

5 Speed Manual

Remachined Flywheel

K&N Filter w/ Heatshield

Nissan GTI-R Intercooler

Turbo Smart Blow Off Valve

Polished Throttlebody

AND MUCH MORE!

Any questions? Just ask.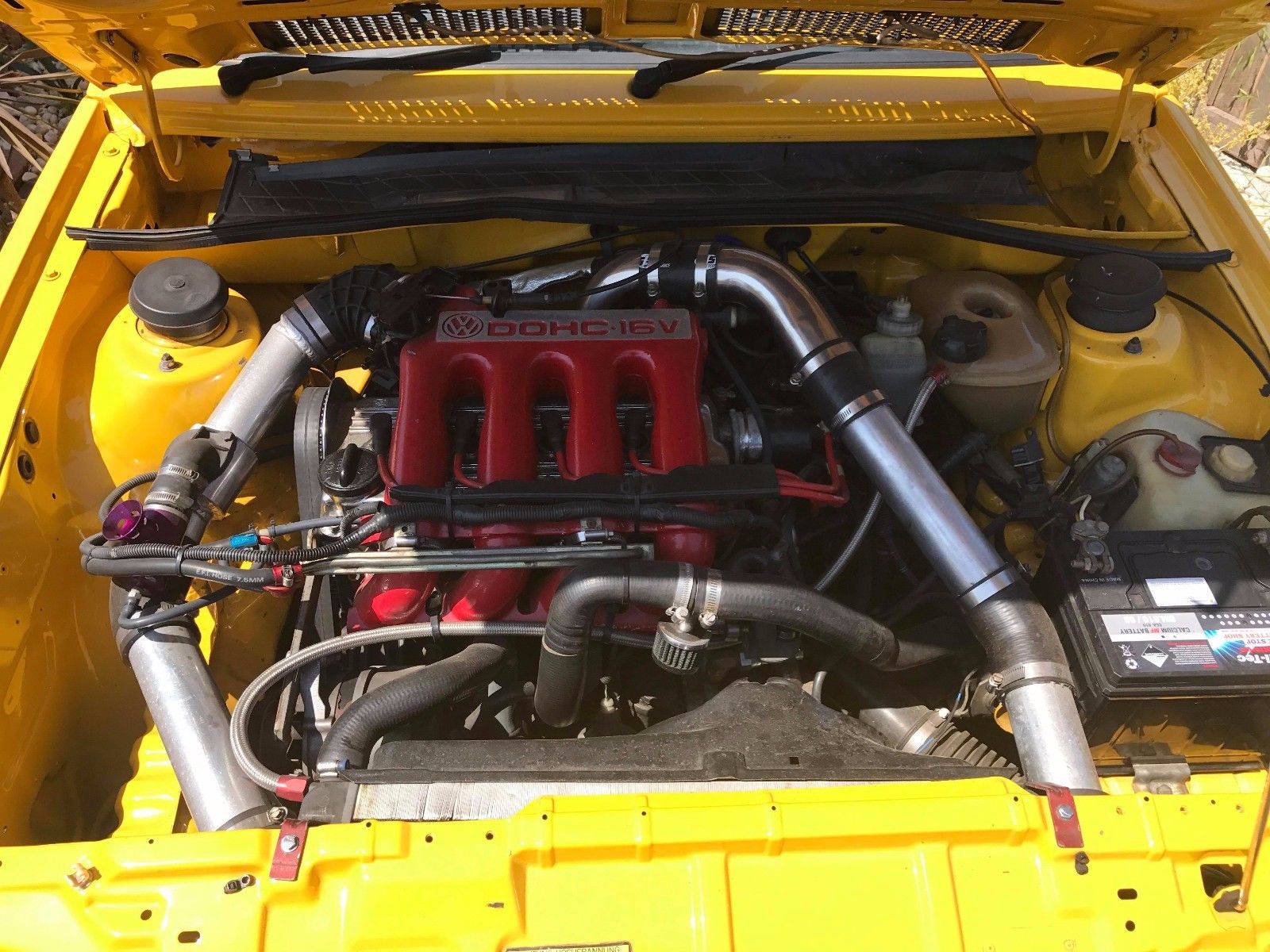 This is one of those cars that is oh-so-cool to see. And if all you wanted to do was get looks at a show, job done. The build looks thorough and well done, and the turbocharged 16V should provide plenty of push. Even though Rieger bits are quite outrageous, the look really pulls together overall into an eye-searing performance package and period piece. Would I want to see it at a show? Absolutely. Would I want to own it? No way. And would I want to pay $65,000 for it? Gosh, that money gets you into a whole other league of collectability that I can't even consider – but I know 'Scirocco' doesn't appear on that list, and I doubt that it does for anyone at this price point.
Maybe the decimal point is off one spot to the right?
Thanks to our reader Wojciech for the spot!
-Carter