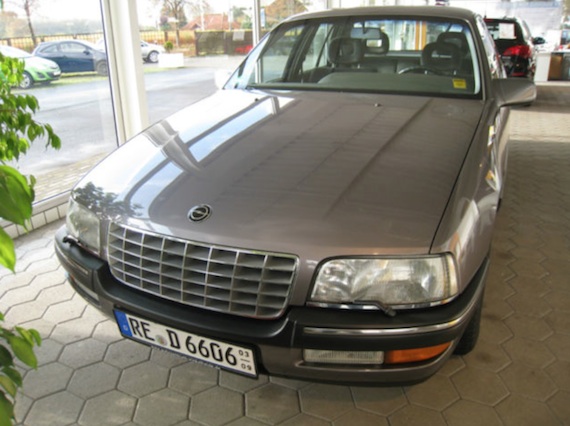 Want something plush for highway cruising but not a particular fan of any of the American modern classics? Well, why not try on what GM's Europe arm had on for size at the end of the 1980s, the Opel Senator. The Senator B was a long-wheelbase version of the Opel Omega, a car that would later go on to form the basis for the Cadillac Catera. The Senator was laid to rest after the 1993 model year, as Opel decided the new Omega would give the company enough range in the luxury segment. This Senator for sale in Northwest Germany is a top level CD model with the 3.0 liter inline-6.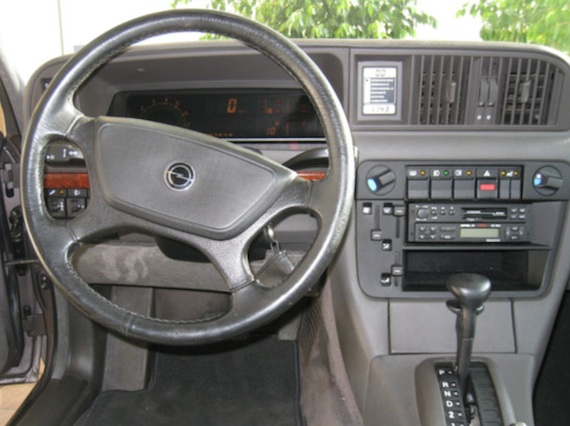 Year: 1989
Model: Senator B CD 3.0i
Engine: 3.0 liter inline-6
Transmission: 3-speed automatic
Mileage: 108,417 km (~ 67,367 mi)
Price: €3,980 (~ $5,412 USD)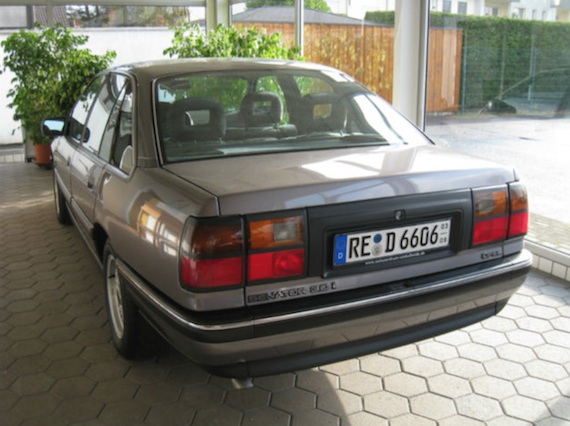 No air conditioning! Collector's item!
 
It is an assessment before: Gesamtzusrtand 2 + from 24.08.2011 Classic Data
 
Second owner, new rear shock absorber, hydraulically adjustable in March 2012. Trunk lining replaced in July 2011.
 
Driver's seat height adjustment
Passenger seat height adjustment
Lumbar support driver seat
Lumbar support passenger seat
Electric glass sunroof
Central locking
Electric windows front + rear
Front reading lights
Makeup mirror in the sun visors
On-board computer
Cruise control
Headlight cleaning system
Headlight adjustment control
Adjustable shock absorber
Fog lights
Radio Casstette SC 804
Folding rear seat back
LM rims
Luggage nets on the backrests driver and front passenger seat
Slight hail damage (hood, trunk lid). Unfortunately not captured with the camera.
 
This is our bosses favorite collectors car! On request I can send you to more pictures. Simply send me an email.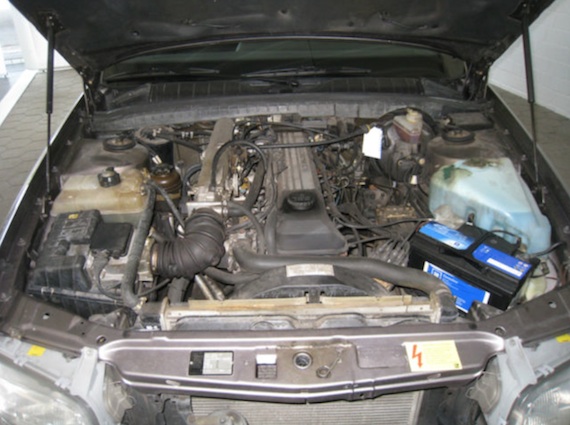 Sure, this Opel isn't going to capture the imagination of a lot of our readers who swoon after fast Porsches or dream of that Mercedes in the garage, but it is relatively cheap compared to a lot of the vehicles featured on GCFSB and offers a rather cool and unique alternative to other large sedans that were sold here over the course of the 1980s and 1990s. One interesting bit of automotive trivia is that the coach built Bristol Blenheim 3 borrowed the rear lights from this very Opel. One thing worth clarifying with this car would be whether air conditioning wasn't originally fitted or if, in fact, it just needs to be repaired. If you could bargain this car down a bit, you would certainly gain a few curious stares on these shores.
-Paul