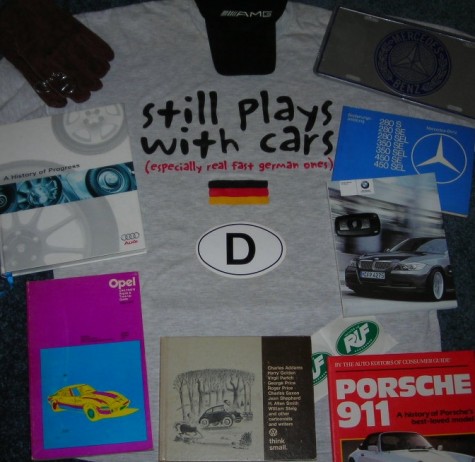 We are all fans of the great automotive marques of Germany. Our varied experiences with cars and our passion for the automobile makes writing for this site a natural fit. We all would hear about or see in person unique buying opportunities through our travels and connections. We would spend hours killing time cruising classified advertisements and online auction sites for our favorite marques, either for our own projects or just to lust after. Instead of keeping our finds to ourselves, with germancarsforsaleblog.com, we are now able to do what we'd be doing anyway while sharing our enthusiasm with the world in one place. This isn't our day job, but something we take time to do for fun and in the interest of other German car fanatics.
---
Carter Johnson – Managing Editor, Audi/Volkswagen/BMW Specialist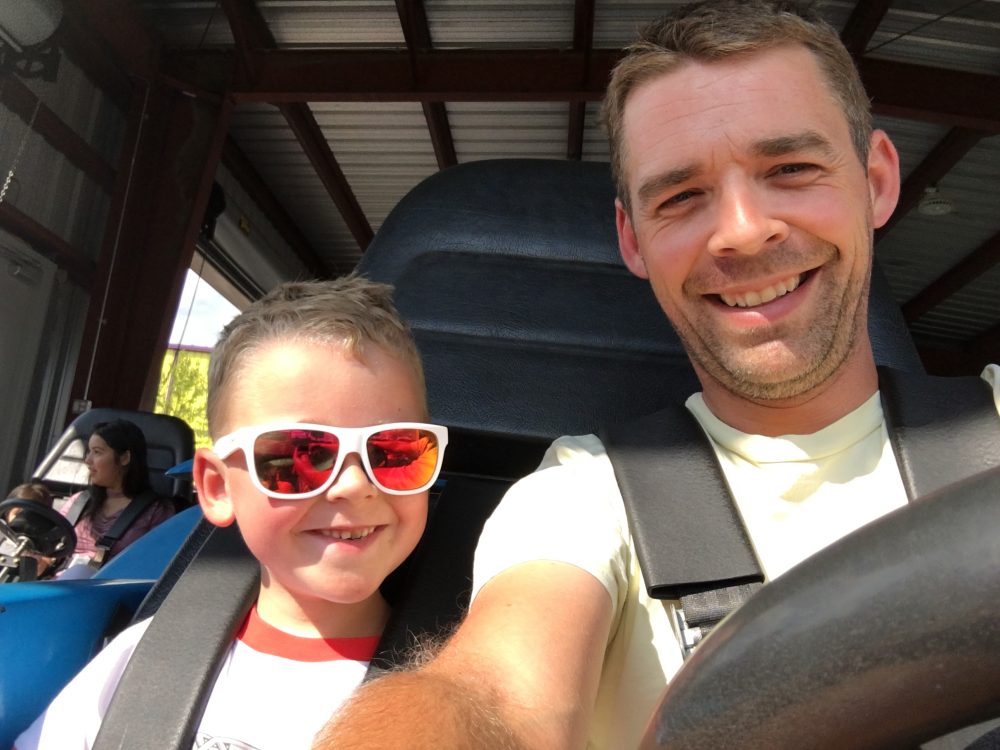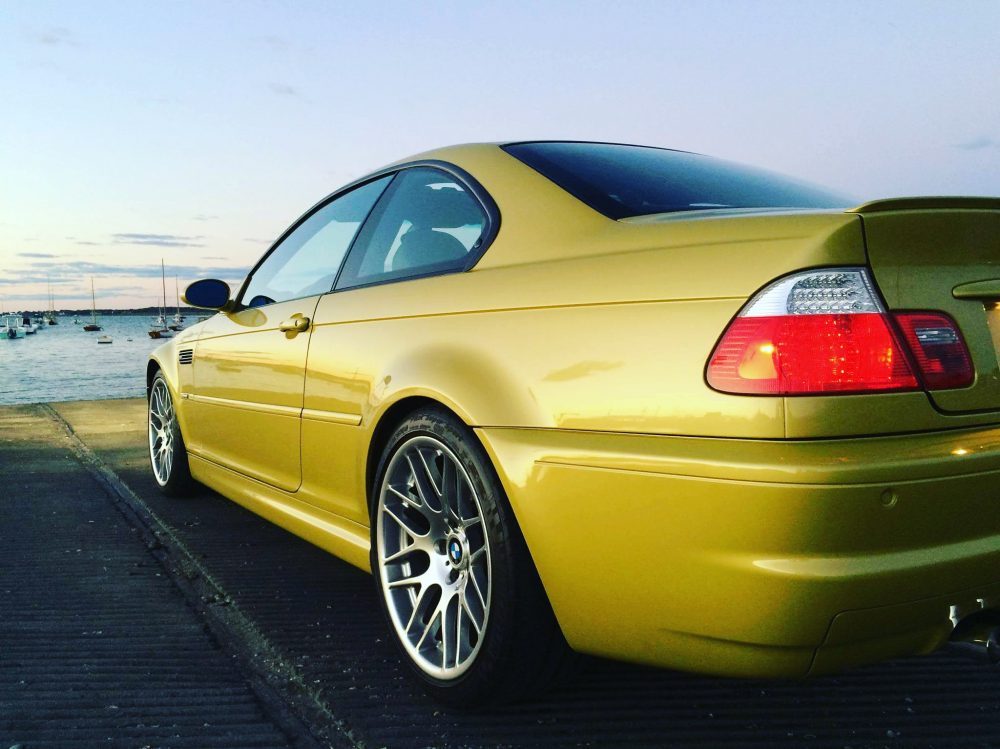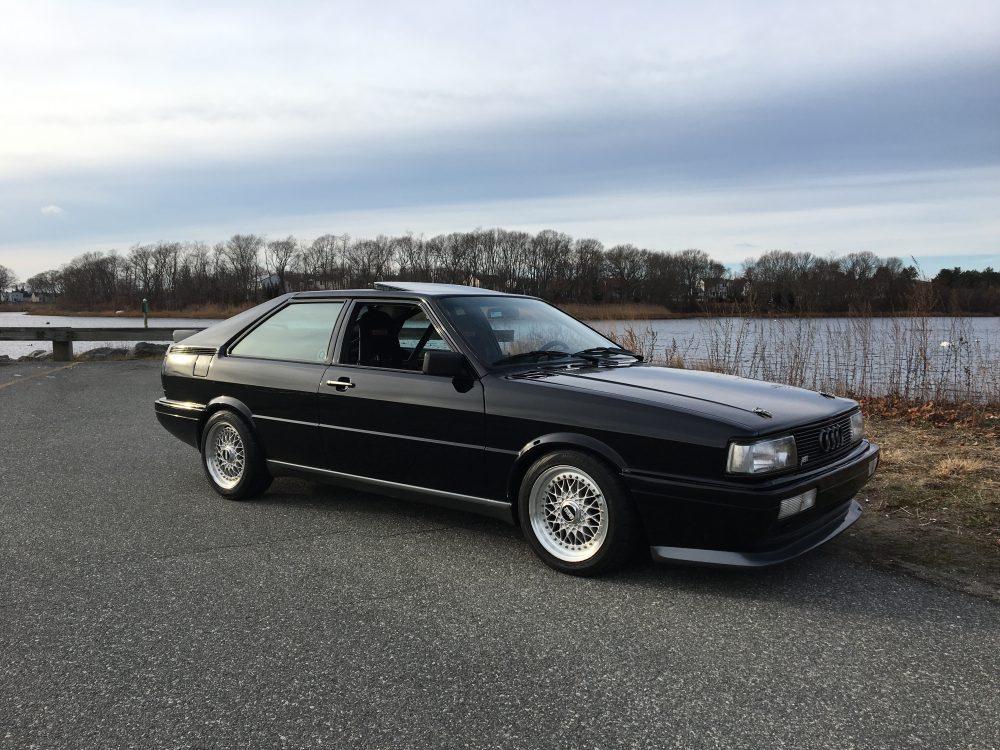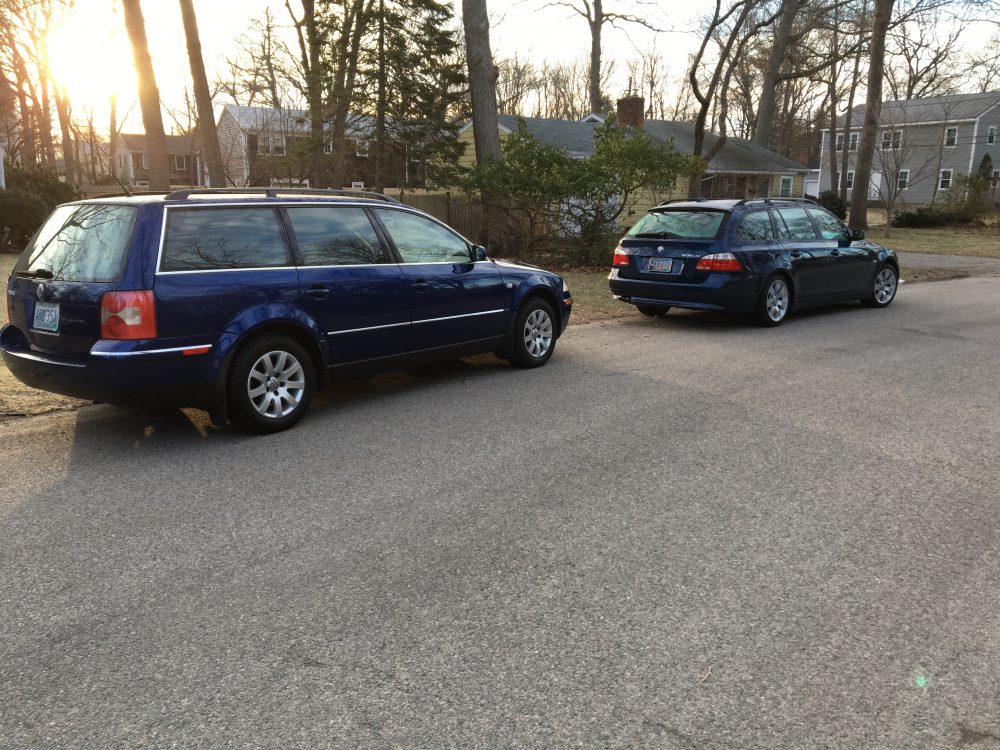 Carter was introduced at a young age to his grandfather's 1926 Bentley 3/4.5 Litre Open Tourer, a car that still resides in the family. In the 1990s his father hooked him on tracking BMWs and Porsches highlighted by a 1988 M5 and 1989 944 Turbo S among a long line of others. Carter's first car was a 1986 Audi 4000CS Quattro – four Volkswagens, three BMWs, and nine Audis later, he now owns a 1986 Audi Coupe GT 20V, a 2003 BMW M3, and a 2009 BMW 135i Sport package. In addition to being a high performance driving instructor for the Audi, BMW, and Porsche clubs, Carter received a Master's degree from the University of Cambridge with his dissertation on the Mercedes-Benz and Auto Union Silver Arrows. Carter says he is still looking for a 2003 Avus Pearl S8 and lusts over every single V8 quattro he finds. Carter is a proud father and husband, and when he's not dreaming of cars is a college history teacher.
---
Andrew H. – Mercedes-Benz Specialist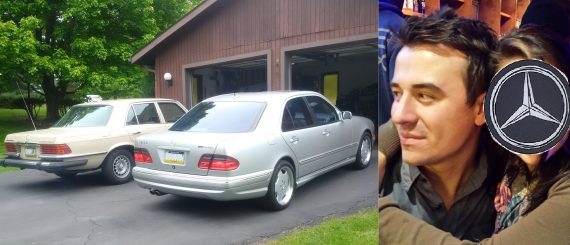 Andrew hails from western PA where he has a real problem with owning multiples of the same vehicle. His first car was a 1998 Volkswagen Jetta but soon sold it for a B5 Audi A4 1.8t after he couldn't stop singing the "La Cucaracha" door chime song that the MK3 VWs are infamous for. In his nine years with his B5 he also owned two 1989 BMW 325ixs, three Land Rover Discovery 1s and two W210 Mercedes-Benz E55 AMGs. He currently puts all his loyalty into Mercedes now and daily drives a W116 Mercedes-Benz 300SD while keeping one of those E55s tucked away in the garage for nice days as he's trying like hell not to sacrifice it to the devil known as "DaimlerChrysler rust". One of the Discovery 1s has still stuck around for winter duty only because he hasn't found a G-Wagen he's comfortable bathing in road salt yet.
---
Dan Crouch – Owner and Founder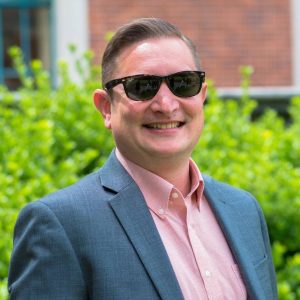 Dan's first car was a '68 Volkswagen Beetle and in keeping with the VW theme he also has owned a Scirocco, GTI, a track day Rabbit, and currently a 2019 Golf R. Other German indulgences have included an e36 BMW M3, 2002 Audi Allroad, Mercedes-Benz C43 AMG, and a BMW Z4 M Roadster. Dan also owns raresportbikesforsale.com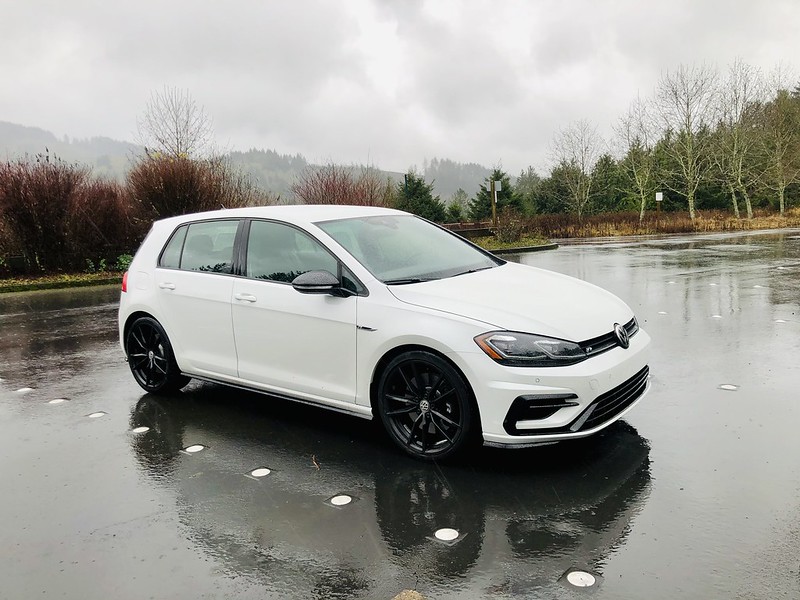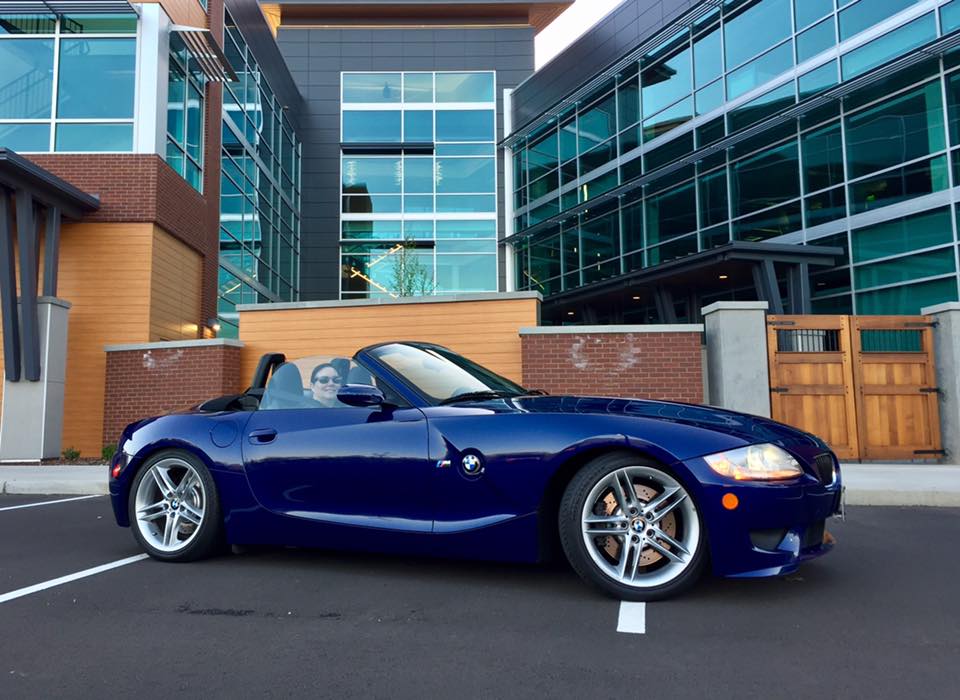 ---
---
---
Previous Contributors
---
---
Robert Simkins – Air-Cooled Specialist
Rob's first exposure to the world of cars came early on when his Dad purchased an Alfa Romeo Spider. Rob would wait each day for his Dad to return from work, top down and exhaust blaring. After the Alfa, there was a 911 in the garage. But like many others who grew up in the 80s, the true revelation came from an E30 M3 parked at the local BMW dealership. There was something about it that always drew his eye anytime they'd drive by the dealership. He currently drives a 2004 Miata that he's had for over a decade and lives in Washington, DC. Living in the city means driving tends to come quite a bit less often, but it also means that most driving he does is purely to go for a drive.
---
Paul Henriques – Mercedes-Benz/BMW/MINI Specialist
Paul grew up in a family with a garage dominated by Volkswagens and Mercedes-Benz. His current ride is a 2006 MINI Cooper S. In addition to contributing to German Cars For Sale Blog, Paul works for a technology organization with his client base centered in Europe and Africa. Paul is a German speaker and has conversational knowledge of Portuguese. While on the road a lot, he resides about half the time in the Mid-Atlantic region, keeping an eye out for mint German and Swedish vehicles.
---
Nate Rooks – Volkswagen/BMW Specialist
Nate's grandfathers both owned 2002tiis and Porsches, so German cars are in his blood. He still gets a Road & Track subscription he started at the age of 9. Joining Dan in the "VW was my first car" category, Nate's first was a 1981 VW Rabbit pickup. Followed by an 80s Toyota 4×4, he was able to realize the dream and bought a 1988 BMW M5. Obviously the 80s are where his personal tastes lie, but he appreciates any and all German cars. He keeps his eyes and ears open for us in the Pacific Northwest.
---
Craig French – Mercedes-Benz/BMW Specialist
Craig French is a German car enthusiast with a particular passion for '80s and '90s era Benzes and BMWs. In his day job he teaches political theory at the College of William & Mary in Virginia. On a relatively modest professor's salary, he has found creative ways to indulge his passion for expensive German cars by seeking out nicely kept daily drivers that won't break the bank. That's how he ended up with a W201 190E, and now an E34 5-series. Originally from London, he lives in Washington, DC.
---
Pablo Deferrari – Porsche Water-Cooled Specialist
Somewhere between drawing his first breath in this world and acquiring a keen taste for eating glue, something magical happened. As Pablo describes himself:
"No, it wasn't the discovery of girls…that bit came later. It was the sight of my first Porsche. Wait, let me rephrase that. It was the sound of my first Porsche as it approached me and then this blur of blue flanked with bulbous fenders and this tray-looking thing affixed to its rump followed it. That was the moment that changed me forever. 

I remember it as if it were yesterday; that delicious mechanical cacophony accented by the unmistakable whine of that huge fan sucking gobs of air was a 911 Turbo—in Minerva Blue. That was all it took."
Even though he's dyed-in-the-wool air-cooled 911 junkie, Pablo doesn't discriminate against other Porsches. He's spent nearly all of his life collecting and reading every book there is about the company, the cars, the people, and how every model's existence had unmistakable DNA from the model before it. This lust, this passion he has for Porsches can't be fulfilled by a 911, or a 944; not even a 928, or 968. He's in deep, baby. Pablo is out to collect one of every model made from 1950 to 1998. And he's just getting warmed up.
Pablo is the Founder of flüssig magazine, an authority on all things related to the Porsche 924, 928, 944 and 968.
---
Andy McCulley – Water Cooled Porsche Specialist
Andy is a college student and is our resident Porsche 928 expert. He is also a Mercedes-Benz SL enthusiast. At 21 years of age, he's lready had four cars which include a 1999 Mercedes SL500, a 2003 Mercedes E320, a 1982 Porsche 928 Weissach Edition, and a 1983 Porsche 928 S, which he currently owns and drives on weekends. Andy is also a member of the team at flüssig magazine, where his tasks range from writing articles about car detailing and concours prep to keeping data on the markets for classic front-engined Porsche's. There he goes by the alias "Captain Clean" for his fastidious nature and Porsche cleaning compulsion. Andy is a graduate of UNCW in economics and a minor in English and is pursuing a master's degree at the College of William & Mary.
---
Evan Earle – Mercedes-Benz/Racing/Historical Specialist
Evan rebuilt his first engine, with the help of his father, at the age of 12 and was hooked from there. He bought his first car before he had a license and, in the German department, has since owned Mercedes and BMW cars, customized to taste. His passion for the Mercedes marque stems from him following his father and grandfather in Benz ownership. Evan can include a 1970 250C and mighty full Euro grey market 1979 450SEL 6.9 as vehicles he's owned and restored. He also owns a very custom Land Rover Discovery that has an engine swap upgrade he pulled off amongst other goodies (he insists that there are some German-made parts on it). Evan has traveled the globe on automotive quests to indulge the German car habit, including wheel time in an Alpina B7, powering a new Mercedes down the autobahn, and touring the RUF factory. At visits to F1 and vintage races, factories and shows, he always has his eye open for that next project or post. Evan can occasionally be seen at the birthplace of American road racing, Watkins Glen International race track, which is a short trip from his Ithaca, N.Y. home.
---
Brian Nichols – Volkswagen Specialist
A native Bay Stater, Brian now resides in Rhode Island. He's been in to cars as long as he can remember; his father being in the auto restoration business as a fabricator. Instead of watching football on Sundays, they would tinker with whatever car was on hand, mostly Beetles, and '64 Rivieras. Brian has been mainly in to VWs since he could drive. He's owned two '84 GTIs, one when he was 18 and the one he owns now which has been in his possession for seven years. Brian has also had a '84 Subaru 4WD wagon, '89 Saab SPG, '85 Jetta Coupe, '90 Audi 80, '01 GTI VR6. Currently, his daily driver is a Volkswagen Touareg TDI. As you may find from his posts, he has an unnatural love for the station wagon. While he mainly gravitates towards VW/Audi products, Brian has had a strong appreciation for anything automotive or mechanical. "I love German cars, hot rods, classics, Japanese cars…basically anything that is well done," says Brian. During the day he drives a desk at an insurance company but at night loves to tinker with his VWs.
---