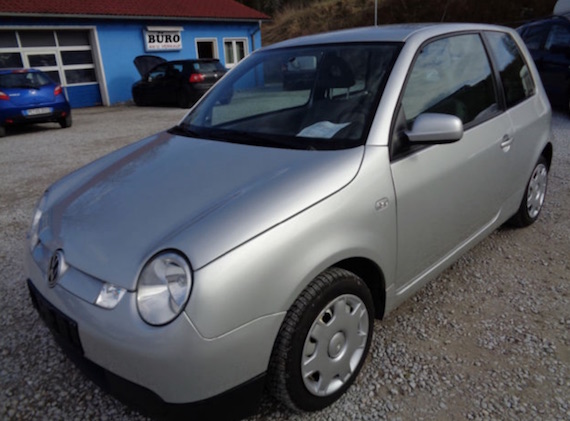 Those who know me are aware I have a hatred for one vehicle stronger than any other: the Toyota Prius. As someone who travels a lot on business, the last thing I look forward to upon returning to the US is having to ride in one of these dreadful machines, be it a cab or Uber, back to my residence. Not only does the suspension crash about, providing a feeling similar to a 17th century horse drawn cart, but the CVT transmission is unnerving, especially when you have a driver who is on and off the throttle like grandpa. Now Toyota has unleashed a new for 2016 Prius. If you haven't laid eyes on the latest eco warrior, careful. It may cause blindness. I know that beauty is in the eye of the beholder, but Toyota has a lot of nerve selling something this aesthetically displeasing. Anyone who spends the almost $25,000 base entry fee to put one of these in their garage should have their head examined.
There, I've said my piece.
According to official government figures, the 2016 Prius can return just under 60 mpg in the city. However, over 15 years ago, Volkswagen brought to market the Volkswagen Lupo 3L, a car which can still beat any Prius handily in the fuel economy race. This little car was the first series production vehicle to travel 100 kilometers on three liters of fuel (hence the name). The Lupo 3L had a very impressive resume at the time of its launch, with a 1.2 liter turbocharged three cylinder engine mated to a 5-speed tiptronic transmission. In addition, the Lupo 3L included start/stop technology, low rolling resistance tires and styling tweaks that helped it achieve a low coefficient of drag of 0.29. On top of all this, through the use of aluminum and magnesium alloys for the doors, hood, rear hatch, seat frames, engine block, wheels and suspension, the Lupo 3L weighed in at just 1,830 lb. A new Prius weighs over 3,000 lb. Granted, it's a larger car, but I question Toyota's commitment to using innovative materials in order to improve economy. At least BMW is making good on this front with their i series of cars.
While we can't legally import a Lupo to the US (yet), it's fairly impressive that you can get all this fuel saving technology for practically peanuts right now. This Lupo 3L for sale near Hanover, Germany is a prime example.
5 Comments