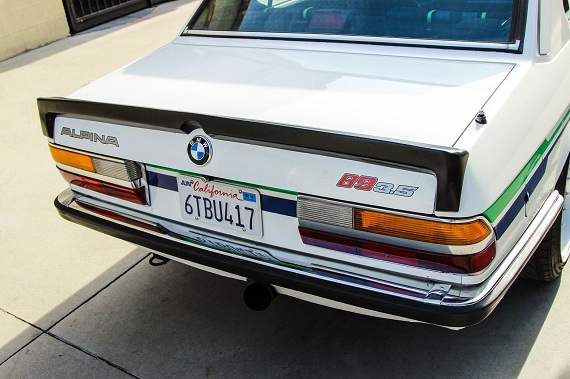 "This is not the greatest E28 in the world, no –
This is just a tribute."
Yet again, the "Manofied Racing" Alpina tribute – a well thought-out and thorough interpretation – is back on eBay. It popped up twice a couple of years ago, a few months apart, but obviously had no bites at $32,500. Two years on it has received a respray but lost its Alpina stripes on everything but the front and rear flight decks. Despite the impressive boom in the '80s BMW market, this one apparently didn't get to set whatever price the seller deemed more than generous. It's down to $25k now, but I'm guessing a low-$20ks offer might get a serious discussion started.
-NR
The below post originally appeared on our site April 15, 2014: