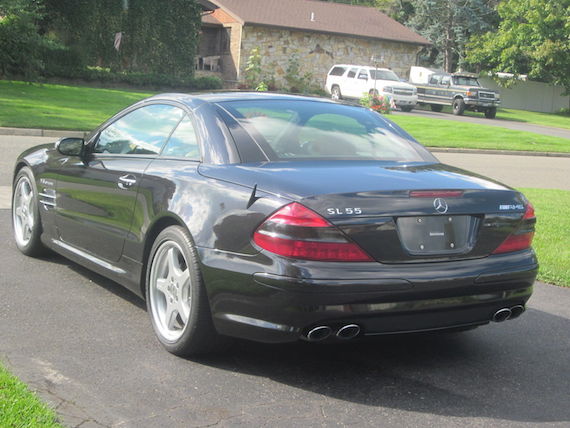 AMG Mercs have always been among my favorite German performance machines (second only to Porsche's). They are basically German muscle cars. In fact, since the golden era of American muscle died off many decades ago, I consider AMG's to be the muscle cars of the 21st century. Furthermore, while they may be prohibitively expensive when new, these cars often go for a song on the secondhand market.
With only 12,000 miles on the clock, 493 horsepower, and 516 lb-ft of torque, this pristine SL55 could certainly give a new owner a ton of fun for a very affordable price. Furthermore, it is a rare Designo Espresso edition. While many may dismiss this as a mere appearance package, it adds an entirely different level to the interior. Standard SL55's came with leather seats and leatherette pretty much everywhere else, such as the dash, door cards, center console, etc. This Designo edition, however, has very supple leather on practically every surface of the interior.
On the outside, the Designo Espresso edition wears a very attractive dark brown metallic paintjob. The two Designo paint schemes at the time (Graphite and Espresso) offered more metallic flake than standard metallic Mercedes offerings. This becomes particularly obvious when the sun shines on the surface just right…it really does look spectacular in person.
5 Comments