This Manta has been repainted in a bright blue all over to give a monochromatic look. This helps the U.S. safety bumpers blend in a bit.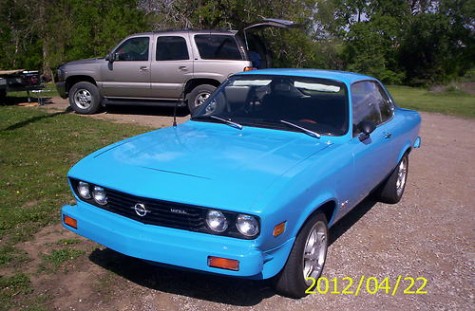 The car is listed as having 8,100 miles, but that most certainly would be 108,100 do to the 5 digit odometer on the Manta.
The owner states the car has plenty of upgrades and new parts. It sits on modern 15″ wheels, but the stock 13″s come with the car. It has some exhaust work, which should make the 4 cylinder sound nice.
The larger 1.9 liter mated to the 4 speed manual is the setup to have in this the last model year of the Manta A.
While 90 horsepower isn't much to play with the car is fairly light and the four speed should make it fun.
I wish this add had a bit more description in it. The bidding is up to $2,125 with a reserve not met.
~Evan