Pablo over at flüssig magazine tipped us off to a rare 924GTP for sale in Germany, a template for what would ultimately become the 944. Sit back and enjoy another history lesson courtesy of our water-cooled Porsche guru.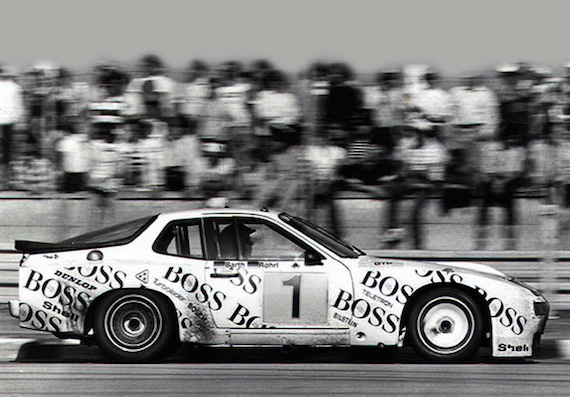 The 'P' stood for prototype…this car was the 944 prototype and secrecy had to be kept for two more weeks; the 924 GTP, chassis 924-006.
Under the hood, the engine was pure Porsche. Their first water-cooled four cylinder engine Typ 944/71 (internal designation Typ 949), derived from half of the 928's V8 but of completely new design, displacing 2.5 liters (2,479cc). Utilizing dry-sump lubrication and placed into the engine compartment at a 45 degree angle, this large capacity was obtained with huge 100 mm bores and a relatively short 78.9 mm stroke. But there was something a bit different going on above those bores…an all new sixteen valve head coupled with a KKK K28 exhaust driven turbocharger breathing in through an air to air intercooler.
Let's talk about the cylinder head since it bears special mention here. This was a one-off design by Dipl. Ing. Hans Metzger, and although you might think, "ah, so that's the one that they used for the 944S!"
And you'd be wrong.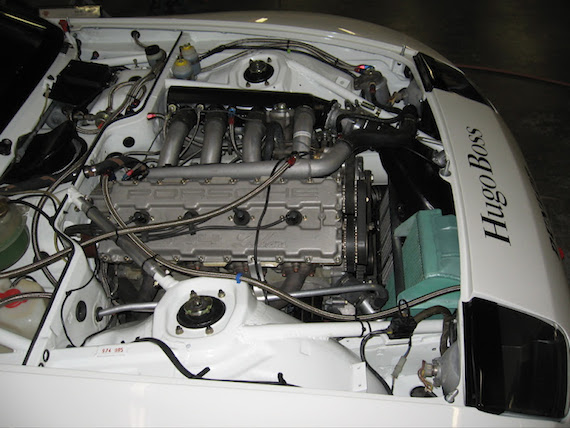 Comments closed